Mazda 2 vs Ford Fiesta
Revised Mazda 2 supermini takes on nation's biggest seller to find the UK's best-value small hatch
Superminis are hugely popular in the UK, because Brits love the versatility they bring thanks to their hatchback bodies, affordable pricing and fun handling. 
The market for these cars is broad, from premium models such as the Audi A1 and MINI to the two more mainstream machines we're testing here: the Mazda 2 and Ford Fiesta. The former has been around for a while, but Mazda recently updated its small car to keep it fresh. Similarly, Ford has brought in new specifications and engine tunes for the Fiesta to better reflect what modern buyers want.
We're testing SE-L Nav and Trend models respectively, which are both priced from around £17,000. Yet these aren't bargain-basement specials, because they both offer plenty of kit. Which one brings the best mix of ability and value?
Head-to-head
| | | |
| --- | --- | --- |
| Model: | Mazda 2 1.5 90PS SE-L Nav | Ford Fiesta 1.0 EcoBoost 95 Trend |
| Price: | £16,840 | £17,040 |
| Engine:  | 1.5-litre 4cyl petrol | 1.0-litre 3cyl turbo petrol |
| Power/torque: | 89bhp/148Nm |  94bhp/170Nm |
| Transmission: | Transmission: Six-speed manual, front-wheel drive  | Six-speed manual, front-wheel drive  |
| 0-62mph/top speed:  | 9.7 seconds/114mph | 13.8 seconds/105mph |
| Fuel economy:  | 53.3mpg | 49.6-55.4mpg |
| CO2/tax:  | 121g/km/£150 | 116g/km/£150 |
| Options: | None | Metallic paint (£500), City Pack (£350), spare wheel (£150) |
Ford Fiesta
For: Great to drive, good value, smooth ride, strong infotainment
Against: Plain interior looks, seats could be more comfortable, pricier than Mazda
The Ford Fiesta is Britain's best-selling car, and a previous Auto Express Award winner. There's good reason for both, because it has all the right ingredients to be a great supermini. It's fun to drive, well equipped, economical and has plenty of space inside – and all of those features are present and correct in this base-spec Trend model.
Both cars in this test are enjoyable to drive, and in fact, they're just about the most fun you can have in a new car on a limited budget. The Fiesta has lots of grip and an agile chassis, while its steering is quick and well weighted, so it's a good fun car on a B-road. In comparison, the Mazda 2 is more reserved, and you have to work the engine harder. The Fiesta rewards those who love to chuck a car into corners.
However, the Fiesta is also comfortable, with well damped suspension that keeps the worst bumps from really upsetting the ride without introducing lots of body roll at the same time. It's well controlled and composed over most roads, and while it's no luxury car, the Fiesta rides sweetly.
There's some wind and road noise at motorway speeds, but this is true of all superminis, and the 1.0-litre EcoBoost engine is quiet most of the time. Fitting this engine to the entry-level Fiesta is a big upgrade over previous naturally aspirated units. Those cars were underpowered, yet this turbo unit is flexible and usable because there's plenty of torque in the middle of the rev range. The Mazda misses out on this with its non-turbo engine, even with mild-hybrid assistance, so you have to rev the engine harder than the Ford's to make similar progress. It's not as refined either.
There's an enjoyable three-cylinder thrum from the Ford's motor, meaning it's fun to use. The six-speed gearbox isn't as precise as the Mazda's box, but it still offers a satisfying shift that adds to the driving experience, while the performance in gear is good enough to keep up with traffic.
The Ford's dashboard has a plain design, and this Trend model does without some of the better- quality materials found in higher-spec Fiestas. The flat-bottomed seats are wrapped in low-rent fabric, and they're less comfortable than the figure-hugging chairs found in ST-Line models. Build quality is good, although the Mazda's interior feels better put-together and more upmarket – apart from the infotainment, because the Ford's set-up is modern.
Partnership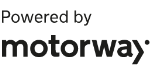 Need to sell your car?
Find your best offer from over 5,000+ dealers. It's that easy.
Trend models come with 16-inch alloys, LED lights, lane-keep assist, a heated windscreen, air-conditioning and an eight-inch touchscreen with Android Auto and Apple CarPlay functionality, which is a good addition to an entry-level supermini.
Testers' notes
Infotainment: SYNC3 set-up is easy to use and the screen is really responsive. It loads up quickly, and connecting your phone is simple, too.
Comfort: Flat-bottomed seats don't give enough support on longer trips, but they're perfectly fine in short bursts
Materials: Plastics are hard in some places and softer in others. Fiesta is average in its class for material quality
Mazda 2
For: Sharp styling, mild-hybrid tech adds appeal, good to drive
Against: Lethargic engine with long gearing, tech is behind current standard, lacks a little practicality
Mazda revamped the 2 supermini recently, but the updates were relatively minor. Changes to the suspension and steering are the most notable when it comes to the driving experience, but these haven't altered where the Mazda sits in relation to its rivals: it's still one of the best superminis to drive, if you don't mind the less gutsy, non-turbo engine.
The steering is numb, as in nearly all modern cars, but is well weighted and direct, and the chassis is agile and grippy. The 2 is not quite as playful as the Fiesta, so the Ford has more of a sense of fun about the way it drives, but the Mazda is almost as satisfying. Details such as the slick gearshift and great driving position mean that the 2 is enjoyable on lots of different roads.
The engine could be a sticking point for many, though. Since it does without a turbo, it's more responsive to throttle inputs and revs more sweetly than the Ford's three-cylinder motor. But the trade-off is that there's not as much torque in the mid-range, even with a small hit of mild-hybrid assistance, so you have to change down a gear or two if you want to accelerate quickly. Long gearing exacerbates this, because it takes a long time to get to the top of the rev range, where the motor develops its maximum power.
It's quick enough when you do rev it hard, but this hurts refinement, and the thrashy engine note isn't interesting enough for this to be a lot of fun. The Fiesta's engine has more punch and sounds better; overall, the Ford is our pick for those who love driving, but the Mazda's mature character means it's still a worthy left-field option.
The engine in the Mazda 2 now has mild-hybrid tech fitted. This means it has a system to re-use energy generated under braking to reduce engine load which improves starting as well as emissions. It makes no difference most of the time, but you can notice the improved responsiveness and smoothness of the stop-start system in traffic.
The Mazda generally rides smoothly, but it's not as forgiving as the Ford in town. Refinement is good, though; the engine is hushed at speed and the high-quality cabin doesn't rattle or creak.
The materials here feel more upmarket than those in the Fiesta, and build quality is a strong point. However, the small infotainment screen looks dated next to the responsive, sharp display in the Ford, even though the Mazda now gets Android Auto and Apple CarPlay. Other standard kit includes sat-nav, LED lights, climate control, AEB, parking sensors and lane-keep assist.
Testers' notes
Infotainment: The recent addition of smartphone connectivity is great, but the Mazda's native system is old-fashioned and a bit slow to load
Controls: Rotary controller for the sat-nav system is useful when you're driving, but it feels a bit cheap to the touch
Quality: Material quality is about the same as in the Fiesta, but the way everything is put together in the Mazda 2 feels more solid
Verdict
First place: Ford Fiesta
The Fiesta is still one of the finest superminis around, and Trend trim is arguably the best value of all. It has plenty of kit and the driving experience is typically Fiesta-sharp. The EcoBoost engine is excellent and efficient, while there's enough tech for modern buyers.
Second place: Mazda 2
The Mazda 2 is still a great supermini in many ways; it drives well, is well equipped and good value, and quality is solid. However, it feels a generation behind the Ford, so makes less sense. Its powertrain also feels left behind by the new EcoBoost-equipped Fiesta Trend.