SEAT Leon vs Volkswagen Golf vs Ford Focus
The Ford Focus, Volkswagen Golf and SEAT Leon are all long established hatchbacks - we find out which is best among the latest crop
It's not often that three of the most important new family cars on the market come along at once. Last week we tested the new Skoda Octavia. This week it's the turn of the latest SEAT Leon and the fresh Volkswagen Golf. 
Both are significantly more 'digital' in their approach, but are still based on known tech from the VW Group. That means we're expecting some evolutionary updates to keep these two big contenders in the family hatchback sector feeling fresh relative to the competition we've lined up for this new duo. The SEAT and VW are both conventional five-door family hatchbacks, which is why they'll be going up against one of the class' current yardsticks: the Ford Focus.
While it's a little older, it's also had one or two subtle upgrades throughout its life, and we know the Ford blends ride comfort with fun handling, refinement with punchy performance, and practicality with a newfound sense of tech thanks to infotainment upgrades not so long ago. The Focus will definitely be a tough rival to overcome if either of these machines from sibling brands SEAT and VW is to make it to the top in this test.
SEAT Leon
| | |
| --- | --- |
| Model: | SEAT Leon 1.5 TSI 130 FR |
| Price: | £23,515 |
| Engine: | 1.5-litre 4cyl turbo, 128bhp  |
| 0-62mph: | 9.4 seconds |
| Test economy: | 43.4mpg/9.5mpl  |
| CO2: | 125g/km   |
| Annual road tax:  | £150 |
This fourth-generation SEAT Leon is a carefully thought-through evolution of its predecessor, rather than an all-new car. Let's find out exactly how with this £23,515 Leon 1.5 TSI 130 FR model.
Design & engineering
Firstly, this Leon is still based on the Volkswagen Group's MQB chassis architecture that the Mk3 adopted back in 2012. That was a big step on for the Leon, but this latest version feels like a less extensive evolution.
Instead, the focus here has been placed on the integration of more digital technology, so to that end there's a new 10-inch touchscreen infotainment set-up and a 10.25-inch digital dash on this FR model.
Even if the chassis isn't totally fresh, the infotainment is all new. The software and layout are significantly different and work more like a smartphone.
There is MacPherson-strut front and torsion-beam rear suspension here, which is the same mechanical layout as its rivals in this test, but FR trim features a lower, firmer set-up.
It also gets sportier design cues, while the styling is another point that marks the new Leon out. The grille is now flatter, the headlights sleeker, and the body creases even sharper, while the design party piece is at the rear: a full-width LED lightbar that is animated when you open or lock the car.
Inside, along with that new infotainment screen and digital dash, there's a good level of standard kit in FR trim. Front and rear parking sensors, three-zone climate and cruise control, LED lights, Apple CarPlay and Android Auto, connected services and wireless charging are included, while even metallic paint is thrown in. That's because there aren't many individual options to choose from. 
While the tech is advanced, quality seems a little lacking. The angular dash design is sporty, but the materials feel a little cheap, with harder plastics present in places you might not expect at this price. Maybe SEAT has cut corners here to keep the cost  down following the addition of the new digital elements?
Driving
Partnership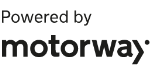 Need to sell your car?
Find your best offer from over 5,000+ dealers. It's that easy.
Still being based on the MQB chassis means the Leon feels familiar to drive, which is to say it steers and handles sweetly. The steering is light but precise, and even sharper than before just around the straight ahead, so the SEAT jinks quickly with not much lock. It's an impressive level of agility for a regular family hatchback, with support through bends from the suspension so it feels like there's a relatively flat platform underneath you.
However, this firmer, more focused suspension set-up does noticeably impact the ride quality. Together with the firmer, more responsive suspension, which is a positive in some areas, this torsion-beam-based car jostles and bobbles on our typically cambered, crowned and rucked back roads.
On the motorway it's a little more settled, but never totally relaxed, yet another problem crops up here. There's quite a bit of road noise on 17-inch alloys, while the engine is a little droney, too. The 1.5-litre four-cylinder unit produces 148bhp and 200Nm of torque, so with 0-62mph taking 9.4 seconds, acceleration is adequate. It pulls smoothly and the motor gives up its performance in a nicely linear way, but it doesn't feel like it has the Ford's bottom- end grunt, so you have to rev the Leon a bit harder, which is where the engine noise becomes apparent.
At least the six-speed manual's gearshift is nice and positive, so it's a relatively involving drive, but not in the same league as the Focus for enjoyment.
Practicality
The MQB underpinnings mean the Leon's boot space is relatively similar to its predecessor – and the Golf – at 380 litres. This is adequate, but far from the largest in this class.
However, the growth in the Leon's wheelbase does mean there's a little more legroom in the rear, so back-seat passengers are now better catered for.
Otherwise, storage is fine, with a useful tray in front of the gearlever where the wireless charging plate is. The lack of individual options means you can't add any extra practicality touches, such as a powered tailgate, but we don't think you need them anyway. 
The only item that might help would be a reversing camera, but visibility over the shoulder isn't too bad, even if not quite on the Golf's level, and the standard front and rear parking sensors come in handy.
Ownership
This Leon features autonomous braking with collision warning and pedestrian detection, along with lane-keep assist and six airbags. You can also add the £615 Safety and Driving Pack, which brings adaptive cruise and blind-spot warning, plus other features.
While SEAT didn't score superbly in our Driver Power 2020 satisfaction survey, the brand's 14th-place result was the highest here. The Mk3 Leon was ranked the 47th best car to live with in the survey, though, with owners scoring it solidly across the board in every area. With a similar mechanical make-up but more tech, this car should be as popular.
Running costs
The Leon and Golf were closely matched when it came to the fuel economy we recorded on test, which is no surprise given they share the same engine and gearbox, and that there's only a 13kg weight difference.
The Leon returned 43.4mpg, while the Golf managed a little more, at 44.3mpg. However, this only means a £28 difference at the pumps in the VW's favour over an average 12,000 miles per year. The Leon will cost 1,356 to fuel over this period.
The Focus wasn't far away, either, just 0.3mpg shy of the Leon, which means an annual fuel bill of £1,366. All three hatchbacks will therefore be cost-effective for owners to run.
Testers' notes
"SE Dynamic trim gets much of the FR's key kit but a softer suspension set-up. We'd be keen to try this model, because when you also factor in list price, it looks like the sweet spot of the Leon range."
Volkswagen Golf
| | |
| --- | --- |
| Model: | Volkswagen Golf 1.5 TSI 130 Life |
| Price: | £23,900 |
| Engine: | 1.5-litre 4cyl turbo, 128bhp  |
| 0-62mph: | 9.2 seconds |
| Test economy: | 44.3mpg/9.7mpl  |
| CO2: | 122g/km   |
| Annual road tax:  | £150 |
The Volkswagen Golf is a family car icon. It's been on sale for nearly half a century and is now in its eighth generation. But is it still king of the class? We're testing the entry-level (for the moment) £23,900 1.5 TSI 130 Life model to find out.
Design & engineering
Like the new Leon, the Golf Mk8 has a more digital focus to what it offers buyers. That means there's much more touchscreen technology, digital dials and touch-sensitive buttons for the lights and some other functions.
There are positives and negatives to the way the system works, the touch buttons for the climate control sometimes being hit and miss. The digi dash looks better integrated than that in the SEAT, too.
However, it's a similar story when it comes to quality. The Golf has always been known for this trait, but its margin ahead of the competition in Mk8 form here has been trimmed to nothing.
There are still some nice materials inside, but there are many more harder surfaces to the point where it's now almost no different to the cabin in the Leon – or, in particular here, the Focus. In fact, in some areas the Ford's finish is even better.
The VW still has that slick air of design to it, though, and the ergonomics feel just a little better thought out than the Leon when it comes to how you use the tech. But, given all the extra screens and equipment crammed into the new car, to keep the price down to £23,900 – already more expensive than its rivals – the Golf definitely feels like it's had some cost trimmed out of it inside.
For that price you actually get slightly less kit than the Leon, too. The latest smartphone connectivity tech, sat-nav, a digital dash, wireless charging and adaptive cruise are included, but metallic paint costs £625 and LED lights are £1,750 as part of a pack. 
The engineering underneath is as good as it ever was, though. It also uses the MQB chassis with the same suspension layout as the SEAT, albeit with a softer set-up. The Golf's 128bhp 1.5-litre TSI engine and six-speed manual box are the same, too.
Both these cars feature cylinder deactivation, which shuts down two of the four cylinders under lighter engine loads to help improve efficiency. It's near seamless in operation.
Driving
However, like the Leon, there is a drone from the engine when all four cylinders are working hard, particularly at higher revs. Combined with the extra road noise that the Golf also suffers, like its Spanish sibling, refinement could be better.
But performance is still strong. The Volkswagen shaves 0.2 seconds off the Leon's 0-62mph time, taking 9.2 seconds, making it the fastest of these three cars. The Focus is 0.8 seconds behind the Golf over this sprint, but it's still more than grunty enough and offers sufficient performance.
The six-speed manual's change feels oily and slick, with just enough precision and weight. You don't have to use the box all that much, because with 200Nm of torque from 1,400rpm, the engine's flexibility is okay, just like the Leon's. Both the SEAT and the VW pull without dips or surges in power, making them very predictable, but not exactly fun.
Where the Ford feels involving and smooth, and the Leon engaging but a little bit harsher when it comes to the ride, the Golf is more comfortable. It's not as responsive as either of its rivals, but it very nearly matches the Leon's reactions and agility, only it blends this with a much more forgiving and progressive quality to the way it deals with bumps and ripples in the road surface. It's noticeably more comfortable and relaxed on the move as a result.
Practicality
VW has stuck to its guns when it comes to boot space and practicality with the new Golf. While Group sibling Skoda maximised boot space on offer with its Scala family hatch, for example, at 381 litres, VW has only increased the Golf's boot space by one litre compared with its predecessor's capacity.
However, the Golf offers pretty much all the room you'd need for 95 per cent of the time. If you want more space, you can fold the back seats down, revealing 1,237 litres, which is not quite as much as the Ford, but 27 on top of the Leon in this configuration.
Passenger space is in the same league as the Focus, while there's just a smidgen more room in the Leon, but it's so close that very little separates this trio. The MQB-based cars have slightly better headroom, but the Golf has the best visibility thanks to its more pragmatic styling compared with its slightly sportier test rivals. It gets front and rear parking sensors, while you can add a reversing camera for £300.
Ownership
Unlike the Leon, you can't add any extra safety kit; the Focus is the best in this respect, as we'll see. But the VW has autonomous braking with pedestrian detection and collision warning as standard, plus adaptive cruise (its rivals both only offer standard cruise control). This earns the Golf a five-star Euro NCAP rating.
Owners love their Golfs, because readers voted the Mk7/7.5 model the 18th best car to live with in our Driver Power 2020 poll. Still, with a 19th-place result for owner satisfaction as a brand, VW could do better given its premium placing in the market.
Running costs
Our experts predict the Golf should hold onto the most value, at 48.3 per cent, meaning depreciation of £12,349. The Leon will retain 43.2 per cent, losing £13,366 over three years or 36,000 miles, while the Focus should achieve 42.4 per cent, a loss of £12,802.
This might have the biggest bearing on a cash purchase, but residual values also inform how much those buying on finance will pay every month. 
Testers' notes 
"Both the SEAT and the VW feature an XDS electronic differential lock that helps turn the car under power, improving agility. It's a subtle sensation but a system that helps to make both models feel more alert."
Ford Focus
| | |
| --- | --- |
| Model: | Ford Focus 1.0 EcoBoost 125 Zetec Edition |
| Price: | £22,210 |
| Engine: | 1.0-litre 3cyl turbo, 123bhp  |
| 0-62mph: | 10.0 seconds |
| Test economy: | 43.1mpg/9.5mpl  |
| CO2: | 125g/km  |
| Annual road tax:  | £150 |
While the Focus might not be as fresh as the Leon or Golf, it has had some significant changes to its tech and trim structure since it went on sale. It's now available in Zetec Edition trim (our pictures show an ST-Line), which is priced from £22,210 with the 1.0 EcoBoost 125, highlighting its value for money.
Design & engineering
The Ford's engineering set-up is similar to the Leon's and Golf's in some respects, but there are significant differences in others. While the chassis also uses MacPherson struts at the front and a torsion-beam rear axle, the engine configuration differs from its four-cylinder rivals' because the Focus uses Ford's 1.0-litre turbo three-cylinder EcoBoost unit. This produces 123bhp and 200Nm of maximum torque.
Ford was one of the first mainstream makers to really latch on to the downsized three-cylinder turbo revolution. The brand has now also introduced mild-hybrid tech on certain versions of this engine in the Focus (EcoBoost 125 and 155), while there's a more powerful 148bhp mild-hybrid version of the Golf and Leon's engine, badged 1.5 eTSI 150. It's only available with a DSG automatic on those cars.
The Focus was launched in 2018 with a sound infotainment set-up, and its SYNC3 system has been updated since. The eight-inch touchscreen is a match for the Leon or Golf, with a more logical layout, equally good graphics and response, and plenty of standard kit.
Zetec Edition now features nav alongside its smartphone connectivity options, cruise control, a digital dash panel (it's not as comprehensive as its rivals' and can't show the sat-nav map in full), all-round parking sensors and wireless charging.
Air-con is standard, rather than climate control, but the way Ford structures its line-up you can add more individual options. This includes safety equipment and a reversing camera, which is part of a £700 Convenience pack that also brings door- edge protectors and park assist.
Driving
Ford's hatch blends plenty of the Golf's comfort with even more involvement and fun factor than the SEAT when it comes to handling.
The slightly less powerful EcoBoost engine means the Focus takes 10 seconds flat to cover the 0-62mph sprint, but this is more than quick enough for a family car and the Ford feels like it has more pull available lower down than either the SEAT or VW, even though they all produce the same peak torque at the same rpm, the Ford via an overboost function.
Its gearbox is even sweeter than its rivals', which is one element that makes the Focus so much fun to drive for such a relatively 'normal' car. Another is the steering, because the weight, response and speed are all really nicely judged. Combined with the sportier set-up, the Focus corners flatter, but also gives more composure and feedback than either rival. It has the Leon and Golf licked when it comes to dynamic ability.
Yet the sophistication of the suspension damping means it also has them beaten when it comes to comfort and ride quality, too. You feel lumps and bumps, but compared with the Leon especially, you don't get the same harsh reaction to them in the Focus. The dampers better chamfer and smooth the imperfections the road throws up at it.
It's not all perfect, because the engine also has refinement issues, but it's more of a three-cylinder thrum when revved hard than a four-cylinder drone. It's characterful, but still noisy sometimes.
Practicality
One drawback of the Ford's fast steering is that there's not much steering lock, so manoeuvring in a tight spot might take one or two more bites at the cherry. However, standard front and rear parking sensors will help you.
At 341 litres, the boot is a little down on its rivals', but neither of those is the most spacious in this class, so the Focus offers an adequate level of luggage room.
The same is true inside, because the back seats are spacious enough and on par with the Golf's, while the interior ergonomics in the front are just as good. There's a big cup-holder tray, a central storage bin and a wireless charging plate in front of the gearlever that doubles as more storage, but the physical climate controls really help when you're on the move. 
The touchscreen sits high in the dash with some shortcut buttons below it; this little ledge means there's somewhere to anchor your hand when using it on the move. The ledge in the SEAT and VW is for the touch-sensitive temperature and volume controls
Ownership
The Focus is a favourite in the UK, routinely making it into the top five best-selling cars in the UK every year, and for good reason. Price is one of them, and here the Focus offers brilliant value for money given the level of kit.
Safety equipment is one of those factors, with autonomous braking with collision warning and pedestrian detection, along with lane-keep assist, fitted as standard. You can also add blind-spot assist and cross-traffic alert as part of a £400 pack. 
The Focus scored five stars in its Euro NCAP tests – a great result, and better than Ford's placing of 24th in our Driver Power 2020 survey of brands.
Running costs
If you're a business user picking out your next company car and are looking at family hatches, the Ford will be cheapest. Its 125g/km CO2 emissions are the same as the SEAT's, so both fall into the 28 per cent Benefit-in-kind tax bracket, but the Focus costs less to buy so will attract company car tax of £1,229 a year for lower- rate earners. This compares with £1,304 for the SEAT.
The VW emits 122g/km CO2 and is in the 27 per cent class. It's pricier than the Ford so will cost £1,329 in tax.
Testers' notes
"In some areas the Ford feels of a higher quality than the VW. But broadly speaking, the Focus is now on par with the Golf when it comes to the materials inside; both are a little ahead of the Leon in this respect."
Verdict
First place: Ford Focus
The scores show how close this is, but the Focus just edges it thanks to its impressive value for money and brilliant driving dynamics that mix fun and comfort. It isn't quite as practical as its two rivals, but it still offers enough usability, while the tech is slick and easier to operate than the more digital competition. It's a very close-run encounter, but tweaks to the Ford have kept it fresh and fighting at the top of the class. 
Second place: Volkswagen Golf
The Mk8 Golf is an improvement in some areas, with the tech it offers, yet like the Leon, it's not always the easiest to use. But our biggest gripe given the price is the cut in cabin quality. The Golf was always obviously the premium choice, but it doesn't feel it any more. At least it's still comfortable, drives sweetly, offers a good blend of performance and efficiency, and is as practical as you'd need it to be. 
Third place: SEAT Leon
There's no doubt the Leon is one of the more responsive family hatches in FR trim, but this also impacts comfort; we'd be keen to try a softer SE or SE Dynamic. Otherwise, the Leon is spacious and stylish, but while some of the tech is good, it isn't as easy to operate as we'd like, plus refinement could be better. It's still an accomplished family hatch; it's just that it doesn't feel as well rounded compared with the Ford. 
Skoda Scala
Model: Skoda Scala 1.5 TSI 150 SE L
Price: £22,325 
Engine: 1.5-litre 4cyl, 148bhp
The Scala is massively practical, with a 467-litre boot and lots of rear legroom. It's a pragmatic family hatch, rather than these sportier, stylish cars, but at this price you could bag a more powerful 148bhp 1.5 model in high-spec SE L trim.
Vauxhall Astra
Model: Vauxhall Astra 1.2 Turbo 145 SRi Nav
Price: £23,350 
Engine: 1.2-litre 3cyl, 143bhp
The Astra has been kept fresh by an updated engine range, and this 1.2 boasts more power than any car in our test; in SRi Nav spec it's well equipped, too. It's older, but the Astra still drives well, plus lease deals should be superbly competitive.
Figures
| | | | |
| --- | --- | --- | --- |
|   | Ford Focus 1.0 EcoBoost 125 Zetec Edition | Volkswagen Golf 1.5 TSI 130 Life | SEAT Leon 1.5 TSI 130 FR |
| On the road price/total as tested | £22,210/£22,210 | £23,900/£26,525 | £23,515/£23,515 |
| Residual value (after 3yrs/36,000) | £9,408/42.4% | £11,551/48.3% | £10,149/43.2% |
| Depreciation | £12,802 | £12,349 | £13,366 |
| Annual tax liability std/higher rate | £1,229/£2,459 | £1,278/£2,556 | £1,304/£2,608 |
| Annual fuel cost (12k/20k miles) | £1,366/£2,276 | £1,329/£2,215 | £1,356/£2,260 |
| Insurance group/quote/VED | 12/£412/£150 | 17/£487/£150 | 19/£394/£150 |
| Cost of servicing | £390 (2 years) | £296 (2 years) | £398 (2 years) |
| Length/wheelbase | 4,378/2,700mm | 4,284/2,619mm | 4,368/2,686mm |
| Height/width | 1,471/1,825mm | 1,491/1,789mm | 1,456/1,800mm |
| Engine | 3cyl in-line/999cc | 4cyl in-line/1,498cc | 4cyl in-line/1,498cc |
| Peak power/revs  | 123/6,000 bhp/rpm | 128/5,000 bhp/rpm | 128/5,000 bhp/rpm |
| Peak torque/revs  | 200/1,400 Nm/rpm | 200/1,400 Nm/rpm | 200/1,400 Nm/rpm |
| Transmission  | 6-speed man/fwd | 6-speed man/fwd | 6-speed man/fwd |
| Fuel tank capacity/spare wheel | 52 litres/space saver | 45 litres/space saver | 50 litres/repair kit |
| Boot capacity (seats up/down) | 341/1,320 litres | 381/1,237 litres | 380/1,210 litres |
| Kerbweight/payload/towing weight | 1,322/533/1,100kg | 1,315/560/1,400kg | 1,302/518/1,700kg |
| Turning circle/drag coefficient | 11.0 metres/0.27Cd | 10.9 metres/0.28Cd | 11.2 metres/0.29Cd |
| Basic warranty (miles)/recovery | 3yrs (60,000)/1yr | 3yrs (60,000)/1yr | 3yrs (60,000)/2yrs |
| Driver Power manufacturer/dealer pos. | 24th/23rd | 19th/22nd | 14th/19th |
| NCAP: Adult/child/ped./assist/stars | 96/87/72/75/5 (2019) | 95/89/76/78/5 (2020) | TBC |
| 0-62mph/top speed | 10.0 secs/124mph | 9.2 secs/133mph | 9.4 secs/130mph |
| Auto Express econ. (mpg/mpl)/range | 43.1/9.5/493 miles | 44.3/9.7/439 miles | 43.4/9.5/477 miles |
| WLTP combined  | 46.3-49.6mpg | 49.6-52.3mpg | 46.3-51.4mpg |
| WLTP combined  | 10.2-10.9mpl | 10.9-11.5mpl | 10.2-11.3mpl |
| Actual/claimed CO2/tax bracket | 151/125g/km/28% | 147/122g/km/27% | 150/125g/km/28% |
| Airbags/Isofix/parking sensors/cam | Six/yes/F&R/£700* | Six/yes/F&R/£300 | Six/yes/F&R/no |
| Auto box/lane-keep/blindspot/AEB | £1,470/yes/£400*/y | No/no/no/yes | No/yes/£615*/yes |
| Clim./cruise ctrl/leather/heated seats | Air-con/yes/no/no | Y/adaptive/no/£550* | Yes/yes/no/no |
| Met paint/LEDs/keyless/pwr tailgate | £550/no/no/no | £625/£1,750*/£400/n | Yes/yes/no/no |
| Nav/digi dash/DAB/connected services | Yes/yes/yes/yes | Yes/yes/yes/yes | Yes/yes/yes/yes |
| Wireless charge/CarPlay/Android Auto | Yes/yes/yes | Yes/yes/yes | Yes/yes/yes |