Car news: the biggest motoring stories 2021 - February to March
We take a look at the some of the best news stories featured on Auto Express throughout 2021...
February
Next-generation C-Class revealed
The Mercedes C-Class has long been hugely popular with business users and private buyers alike, so a new one landing on the scene is always big news. 
The fifth-generation model arrived with a sportier exterior while, inside, it took the "mini S-Class" feel to new heights. The car launched in both saloon and estate forms, with a range of 48-volt mild-hybrid petrol and diesel engines and a large-battery plug-in hybrid. 
New 2021 Mercedes C-Class: UK prices and specs revealed
Baby Mustang EV under consideration
Reports that Ford would retool its Cologne plant to build small EVs led Auto Express to uncover that the brand will build a smaller EV as part of a joint venture with Volkswagen to use the latter's MEB platform for electric cars. 
We found that the compact crossover (previewed in our exclusive image) could take cues from the larger Mustang Mach-E, forming part of a family of EVs as Ford boosts its investment in electrification.
Ford Fiesta plant to build new 'mini Mustang Mach-e' electric car from 2023
Wraps off McLaren's first series plug-in
Even sports and supercar manufacturers jumped on the electrification bandwagon in 2021. McLaren was one of them, unveiling the new Artura, its first series-production plug-in hybrid model. 
With a new carbon-fibre chassis and a 3.0-litre twin-turbo V6 that's assisted by a battery and an electric motor to deliver 671bhp and around 19 miles of EV range, the Artura showed what's in store for McLaren's next generation of models.
New 2021 McLaren Artura supercar gets plug-in hybrid V6 power
Fresh-faced, hi-tech new Nissan Qashqai looked to reclaim top spot in a class it created
It's one of the most important cars in Britain, not just because of its popularity with buyers but also because it's built here. And the third generation of Nissan's Qashqai immediately goes to bat in one of the most competitive parts of the market.
It was unveiled with the Japanese company's new e-Power hybrid powertrain, although that won't arrive in showrooms until 2022. However, the Qashqai showed it had been revamped for the modern age, because the first examples to go on sale would come with a mild-hybrid petrol engine.
Nissan told us how the new Qashqai offered more space inside, thanks to some clever packaging from the new platform underneath. Boot space grew to 504 litres – up by 74 litres compared with its predecessor – while the new car also highlighted its improved on-board tech and infotainment, pushing hard the message that the Qashqai was back in the fight. Claims we'd all put to the test later in the year, when the Nissan met its closest rivals.
It's a shame that the e-Power engine wasn't available from launch, because the new powertrain boasts clever tech. It uses a variable-compression-ratio 1.5-litre turbocharged petrol engine, but not to drive the wheels directly. Instead, the motor acts as a generator to charge an on-board battery, which then supplies a 184bhp electric motor. Nissan told us that it means the Qashqai feels like an EV from behind the wheel, with lots of easily deployable torque and strong acceleration, but without the need for constant charging and no range anxiety. However, there's only around one mile of zero-emissions range.
Partnership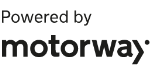 Need to sell your car?
Find your best offer from over 5,000+ dealers. It's that easy.
There was more new tech under the skin, contributing to a 60kg weight saving compared with its predecessor, giving a big boost to efficiency and handling. 
Inside, a new 12.3-inch digital dash and a fresh NissanConnect infotainment system addressed one of our biggest criticisms with the previous Qashqai and brought the tech bang up to date. Safety also got a boost, with more driver-assistance systems now available on the famous nameplate.
However, the most noticeable change over the previous generations was the new Qashqai's styling. The looks were sharpened up with sportier interpretations of Nissan's trademark V-motion grille, crisper lines and neater lighting, and the result was that the new Qashqai seemed to have immediately struck a real chord with potential buyers, if your feedback was anything to go by.
We spoke to the new car's designer, Matthew Weaver – a man with the first generation of the Juke on his CV – who told us, "I think we've hit on a golden zone with the new Qashqai. People need to recognise that it's a Qashqai straight away, as Qashqai has become a household name. 
"But at Nissan we try to push quite hard and evolve the segment," he continued. "We have 20 competitors in Europe in this segment, so for the design we wanted quite a big jump from the current generation. I think we've done that, yet we've kept that DNA."
Over its previous two generations, the Qashqai has routinely been one of Britain's best-selling SUVs, and the new model looked to have evolved that formula successfully from its launch. Time would tell if it had what it takes to beat the best in this class.
New 2021 Nissan Qashqai priced from £23,535
JLR's electrification plans aim to revolutionize the British firm
Jaguar and Land Rover have lived through plenty of upheaval and transformation over the years, from new owners to the fallout of financial woes. But the latest master plan announcement in February started what is probably the most radical period of change in either firm's history. 
Following the arrival of new boss Thierry Bolloré, Jaguar Land Rover announced grand plans to electrify the two brands, with Jaguar forcing premium rivals to take note as it announced every new car from 2025 onwards will be electric only.
It was more than just a headline-grabbing stunt, though, because a new electric Jaguar XJ saloon was scrapped at the 11th hour, with the brand announcing new platforms that will underpin future Jaguars. With the XJ expected to be unveiled in a matter of weeks, the dramatic U-turn showed just how serious the new CEO was about pointing the brand in a new direction. 
It remains to be seen how the XE, XF, E-Pace and F-Pace will live on in Jaguar's battery-powered age. But we do know that the electric models forming the full line-up in less than four years' time will make use of a bespoke platform for the brand. 
Land Rover looked towards electrification too, with a target that 60 per cent of its sales would be full EVs by 2030. It was confirmed that the SUV brand would hold on to ICE power in the short term, thanks to the versatility of its new MLA-Flex platform that accepts petrol and diesel mild-hybrid power, plug-in hybrid technology and fully electric powertrains. In total. Land Rover planned to offer six all-electric models by 2026, with the first of those arriving in 2024. 
Diesel will be phased out of Land Rovers from 2026, with the last petrol-powered JLR passenger car ceasing production in 2036. The company said it would even invest in hydrogen fuel-cell vehicles, with prototypes due to hit the roads throughout 2022. 
The plan was essential to ensure JLR could maintain all of its UK production facilities, quashing rumours of a factory closure. However, Bolloré hinted in the announcement that "consolidation" was on the cards, with the possibility of the company's Castle Bromwich site being turned into a battery-making plant.
New Jaguar Land Rover electric car offensive: full details
March
The shape of things to come from Volvo
Volvo's future plans were made clear in March as the company announced that all of its cars will be electric by 2030, and that online buying will become the norm. 
Volvo's boss Håkan Samuelsson said that new models would include a fresh SUV flagship, followed by a smaller SUV made in China. "There will be more cars to follow, and we should start thinking about new body shapes," he added. "It's not just sedans, wagons and SUVs."
Volvo to go all-electric by 2030 with new small EV planned
Fresh face of Peugeot 308 revealed
The new Peugeot 308 was revealed in March, and we were delighted to see a dramatic, updated look. Peugeot's new logo takes pride of place on the car's revised front end, but the biggest news was that the 308 would be available with two plug-in hybrid powertrains.
The new car – available as a hatch and an estate – still sits on the EMP2 platform, but there are big changes to the interior and the in-car tech.
New 2021 Peugeot 308 pricing and specs revealed
Industry calls for showrooms to reopen
Measures to help prevent the spread of Covid-19 early in 2021 meant that car dealerships were forced to close. 
Both the National Franchised Dealers Association and the Society of Motor Manufacturers and Traders argued in March that restrictions should be lifted and that it was safe for car buyers to visit dealerships with the correct measures in place. In the end, the Government kept car dealers in England shut until 12 April.
BMW takes wraps off Tesla Model 3 rival
BMW's next big electric car was revealed in March. The i4 four-door "gran coupé" rivals Tesla's Model 3, and uses the same tech as the latest 3 Series, plus an 81kWh battery for a range of up to 367 miles. 
The interior features a 12.3-inch digital dash and a 14.9-inch central infotainment screen. BMW said that the i4 would target 3 Series customers looking to move into electric power, while 5 Series buyers could be tempted by the interior space.
New 2021 BMW i4 electric car arrives with 367-mile range
Forthcoming 2023 MINI spied in action
Our spy photographers caught the next-generation MINI hatch testing in March, offering our first look at the new model. 
Camouflage covered the bodywork, but we were able to spot the short front and rear overhangs; company bosses had promised in previous news reports that the next MINI would be smaller than its predecessors. Despite the disguise, it's clear the overall shape of the next MINI will be familiar when it arrives in 2023.
See the latest leaked pictures of the 2023 MINI Hatch...
Government slashes Plug-in Car Grant
In March the UK Government cut the Plug-in Car Grant from £3,000 to £2,500 without warning, at the same time as changing the rules so that only cars costing less than £35,000 (including options) would be eligible for the scheme. 
The grant was introduced in 2011, but the Department for Transport (DfT) said that the new rules were justified because there were more affordable EVs available now and that people buying the more expensive models did not need financial help to do so.