Car news: the biggest motoring stories 2021 - August to September
We take a look at the some of the best news stories featured on Auto Express throughout 2021...
August
Mayhem on our motorways 
In August we reported that almost 18,000 major offences have been committed on UK motorways since 2016.
We surveyed 28 police forces and found that this number of tickets had been issued for dangerous motorway manoeuvres, such as U-turns, driving the wrong way, stopping in live lanes and driving on the hard shoulder. The most common offence was making an unnecessary stop on the hard shoulder.
Morgan CX-T limited edition
Morgan announced a limited-run model this summer: the CX-T. It's a dramatic off-road performance car in the same style as the Ariel Nomad, with a 2.0-litre turbo petrol engine with 255bhp, a manual gearbox, special off-road suspension and a switchable limited-slip diff.
It even has a rack on the back to carry spare tyres, just like a Dakar rally racer, and will be limited to only eight models, each costing around £204,000.
New Morgan Plus Four CX-T goes off road as Ariel Nomad rival
Read: Radford Type 62-2 completes final round of track testing
Lamborghini revealed new Countach
The legendary Lamborghini Countach name was revived this year, with the unveiling of a new 803bhp hybrid V12 supercar from the Italian manufacturer. The new model features styling that links it to the classic seventies design, but under the skin it's one of Lambo's most advanced models – although only 112 examples will be built. It can cover the 0-62mph sprint in just 2.8 seconds and tops out at 221mph.
The Countach will arrive in 2022 and we can't wait to get behind the wheel and tell you all about it.
New Lamborghini Countach arrives with 803bhp hybrid V12
The change to E10 petrol left drivers wondering if their car can use it
This year the Department for Transport (DfT) announced the launch of E10 petrol. It's a more eco-friendly type of fuel with up to 10 per cent ethanol, and was introduced to reduce CO2 emissions. 
E10 fuel is now the standard type of regular unleaded in the UK, replacing the old E5 blend. It's made using a mix of petrol and ethanol alcohol from low-grade grains, sugars and waste wood. It has the potential to cut CO2 by as much as much as 750,000 tonnes each year.
Yet the introduction of this fuel wasn't good news for some drivers, because not all cars are compatible with it. It's a particular problem for older cars, and the DfT has estimated that 700,000 vehicles in the UK are not able to use the new fuel grade. An online tool was launched to help drivers check if their car can use the fuel, but in our report we noted that research by the RAC Foundation indicated 28,000 Volkswagen Golfs, 18,162 Mazda MX-5s and around 16,000 Nissan Micras in the UK are unable to run on E10.
A spokesperson from the UKPIA (UK Petroleum Industry Association) told us: "If an owner of a classic or cherished car is uncertain of their vehicle's compatibility with petrol containing more than 5 per cent ethanol and is unable to obtain guidance from the vehicle manufacturer, they can avoid potential difficulties by using the super grade [which is classed as E5]."
Partnership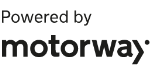 Need to sell your car?
Find your best offer from over 5,000+ dealers. It's that easy.
We also published a Q&A to help you learn more about E10 fuel, including answers to questions about why E10 has been launched, how to find out if your car is compatible, what happens if you fill up by mistake, how the fuel is made and more.
One of the key questions is what happens to your car if you use E10 fuel and it's not compatible. James Elliott, editor-in-chief of Auto Express's sister title Octane, explained: "These fuels make short work of rubber and fuel lines in older cars. In fact, it has happened on one of my own classics when a section of fuel line perished prematurely and started spewing petrol everywhere."
You'll have spotted that all fuel stations have now switched to E10 fuel, but you should still be able to easily find super unleaded fuel in most places, which is more expensive, but safe to use in all petrol cars, although some classic models will still need an additive to go with it.
E10 petrol explained: checker tool, UK prices and is it OK for your car?
September 
Banned number plates
With the 71-plate arriving in September, we asked the Driver and Vehicle Licensing Agency to show us the results of its latest bi-annual meeting to decide which registrations should be banned. 
The rather amusing list we received included plates that refer to Covid-19, such as CO71 RNA , and spellings of controversial organisations, such as TA71 BAN. Others banned plates were PR71 CK, EA71 POO and FA71 NNY.
Exclusive: banned 71-reg number plates released
Facelift for Ford Fiesta
While the Fiesta might have lost its crown as the best-selling car in Britain so far this year, Ford will look to wrestle that title back from the Vauxhall Corsa with an updated model going on sale soon.
As we found when we went to see the latest Fiesta, with more technology, improved quality and tweaked styling, it very possibly could regain top spot. Only the lack of a fully electric version could hold it back against supermini rivals.
New 2022 Ford Fiesta unveiled with fresh looks and tech boost
All-new Kia Sportage revealed
Based on a new platform and available with hybrid and plug-in hybrid power for the first time, the new Sportage evolved Kia's design direction and its offering in the family SUV sector. 
Clever infotainment from the EV6, an upmarket cabin and better practicality, with the potential for more than 30 miles of electric running in PHEV form, meant it became a contender for those wanting a smart family SUV that covers all bases.
New 2022 Kia Sportage SUV: UK prices and specs revealed
Volkswagen ID. Life concept
Affordable EVs are needed to improve adoption, and Volkswagen previewed a major player in the electric small car segment called the ID. Life. 
The Polo-sized crossover provided a clear look at a sub-ID.3 model, due to launch in 2025 at a price below £21,000. It featured a 248-mile range and a focus on sustainability, with innovative air-filled fabric material in its construction and a targa-style convertible roof.
New Volkswagen ID. Life wows at Munich Motor Show
Automotive industry bounces back with a showstopping line-up of new cars in Munich 
Before the Munich Motor Show in September, we hadn't seen a full European expo since 2019, so there was an air of optimism buzzing around the halls, even if it was balanced with caution given the ongoing Covid-19 situation. But the Munich show highlighted the global automotive industry's agility and resilience, with many new models making their debuts.
Renault made a statement on its electric future by showcasing its attractive and tech-packed Mégane E-Tech Electric, one of the first production-ready fruits of the French manufacturer's 'Renaulution' plan, which it unveiled back in January.
Sister brand Dacia announced it would also turn towards electrification, confirming the value-focused firm's first electrified model in the form of the Jogger Hybrid, on sale next year. However, the Romanian firm also said it wouldn't go fully electric until it had to, retaining petrol power at the core of its line-up to deliver what it knows its customers want: well engineered, affordable cars.
While many production models highlighted what we have to look forward to in the short-term, manufacturers such as BMW showed what the future holds a little further afield, with cars such as its i Vision Circular concept. Typically "challenging: in its styling, BMW's bold concept gave us a look at how recycled materials and a more environmentally friendly approach to building cars might look.
If anything, though, rival Mercedes upstaged BMW at its home show, with a flurry of electric and electrified models, including production-ready cars and some concepts. The brand's EQE saloon broke cover, sitting beneath the EQS, while that car made its debut in more performance-focused EQS 53 form.
It was also our first chance to see the flagship Maybach EQS SUV (which also gave us a hint at how the regular EQS off-roader could look, minus the flashy trim and two-tone paint job), yet it wasn't the biggest, boldest SUV on Mercedes' stand. That honour went to the EQG concept, a prototype all-electric version of the brand's iconic G-Class.
Small cars were big news, too, with Smart showing its Concept #1, a vision of a future compact electric SUV based on a new platform from Chinese partner firm Geely.
But it was Volkswagen that arguably stole the show, with a concept that remained under wraps until its debut. Munich's best-kept secret was called the aforementioned ID. Life, a small machine based on a new MEB Entry platform for small electric cars that showed VW is finally getting to grips with how to square the circle of compact EV finances. VW boss Ralf Brandstätter confirmed to Auto Express that the brand's GTX tag will be applied to its ID.3 model, too, meaning we'll see a sporty electric hatch in the future.
Munich was mostly a success, and although there was a big focus on mobility, with few combustion-engined cars making their debuts, it showed that the automotive industry is reacting quickly to the hurdles ahead of it.
Munich Motor Show 2021: news round-up and all the cars
Diversity in the motor industry
At Auto Express, we pride ourselves on tackling important automotive issues, and diversity in the motor industry was one aspect that we were keen to address. 
Kia's UK fleet national contract hire relationship manager Moyosola Fujamade wrote a feature for us, after she had spoken to various people across the industry from under-represented demographics about their experiences.
The conclusion drawn was that there are a huge number of opportunities out there in the automotive industry and they're open to people of all backgrounds, even if there is more work to be done in making people realise that, such as informing students of the opportunities that are available.
Why the car industry must face diversity
Activists block major roads as part of Insulate Britain's campaign
We reported on the road-blocking protests organised by campaign group Insulate Britain right from the outset, but the issue really heated up in September. The organisation, which was calling for a taxpayer-funded overhaul of housing insulation in the UK, decided to get its argument across by forming roadblocks; first on the M25 and then on other major roads around the country.
Despite the law prohibiting the wilful obstruction of public highways, an apparent hesitancy in taking strong action by police forces – driven by fears of injuring protestors during the process of removing them from the road – and increasing numbers of roadblocks led to Auto Express conducting an in-depth investigation of the issue.
After we questioned the Home Office and other organisations about why the problem wasn't being dealt with more swiftly, Home Secretary Priti Patel announced plans for a new "public nuisance" law.
We also pitched the views of an environmentalist and a motoring group against one another. Baroness Natalie Bennett, former leader of the Green Party and current peer, said her party had "great sympathy with those whose lives are disrupted by some of these protests", but believed "non-violent direct action is often the only way for people to drive change".
AA president Edmund King countered, saying that Insulate Britain's tactics would backfire because they alienated "the working public stuck in the chaos". Describing the protests as "irresponsible and illegal", he condemned the waste of police time and delays caused to emergency services. 
Further action was taken following Patel's announcement, including injunctions ordering protestors not to block the strategic road network of motorways and major A-roads managed by National Highways. Insulate Britain continued its activities in spite of this injunction, with the breaches leading to the imprisonment of several members of the group.
Insulate Britain campaigners sent to prison following motorway protests