Ferrari's twin-turbo V8 wins Engine of the Year Award
Ferrari 488 GTB engine wins international award that was previously won by Ford's 1.0-litre EcoBoost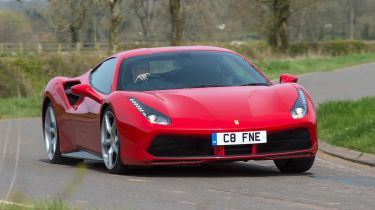 The International Engine of the Year Award jury has named Ferrari's 3.9-litre twin-turbo V8 as this year's winner, with the same unit also winning the Performance Engine and New Engine categories and taking top honours in the 3-litre to 4-litre displacement group.
The engine is used in the Ferrari 488 GTB, 488 Spider and California T. In the 488 GTB supercar it produces 661bhp and 759Nm of torque, taking the car from 0-62mph in 3 seconds and to a top speed of over 205mph.
Graham Johnson, co-chairman of the International Engine of the Year Awards said: "It's a giant leap forward for turbocharged engines in terms of efficiency, performance and flexibility. It truly is the best engine in production today and will forever be remembered as one of the all-time greats."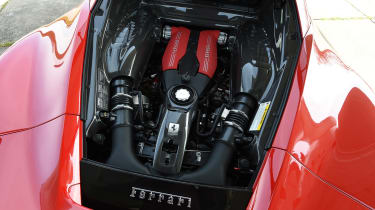 Previous winners of the award include Ford's 1.0-litre EcoBoost engine, BMW's 1.5-litre three-cylinder from the MINI range and Fiat's 875cc TwinAir. 
Ferrari also managed a win in the category for engines over 4 litres with its 6.3-litre V12 from the F12berlinetta and F12tdf.
Other category winners this year included BMW's six-cylinder M3/M4 engine and Audi's 2.5-litre five-cylinder unit from the RS3.
What is your favourite engine of this year? Let us know below...