Ford registers 'Energi' name for Kuga, Focus and Transit
New name trademark hints at upcoming petrol-electric versions, confirmed by bosses in January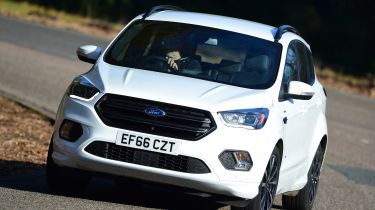 Ford has applied to re-register its 'Energi' moniker alongside a number of new models set to receive electrified powertrains in the next few years. It follows on from the brand's January confirmation of a number of hybrid and full-EV models heading to market.
Ford has a pending trademark application for Energi branded versions of the Kuga and Explorer SUVs, plus the Focus and the Transit Custom. The trademarks were applied for via Ford's European arm, suggesting they are all relevant to the UK and Europe market.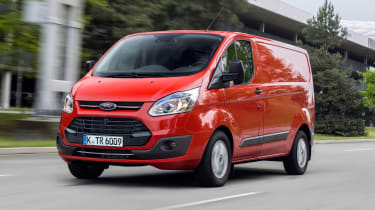 The Energi badge was last found (in Europe at least) on a hybrid version of the C-MAX. That wasn't made available in the UK, but we're expecting petrol-electric versions of the Kuga, Focus and Transit to at least be offered here. There's also a hybrid Mustang on the cards, although that'll be offered in US markets before others.
Currently, the Explorer large SUV is built in Russia as well as the US and Venezuela. The European registration of the Explorer Energi name hints that Ford could be considering other markets where SUVs are booming, though it's too early to assume that a UK launch is on the cards.
Are you excited by Ford's hybrid future? Let us know below...