New Ford F-150 Raptor pick-up 2018 review
The Ford F-150 pick-up might be a US sales success, but there's a reason it won't come to the UK, even in Raptor form
Find your Ford F-150
Offers from our trusted partners on this car and its predecessors...
Or are you looking to sell your car?
Advertisement
Far too big for the UK, and far too unavailable. Yet the Ford F-150 Raptor is, in the right circumstances, a quite hilarious and surprisingly competent high performance truck to drive. As you'd expect with a Ford Performance-tuned four wheel drive chassis and a detuned Ford GT engine under the bonnet.
You may not have even heard of the Ford F-150, and in one sense there's no reason why you should – it has never, and likely will never go on sale in the UK, nor even in Europe. But in the USA it has consistently topped the outright sales charts since its creation in 1948. In simple terms it is America's equivalent of the Ford Fiesta when it comes to commercial appeal.
But the fantastically named Raptor version of the F-150 pick-up is something else; is something a little bit special. Engineered by Ford's new "Ford Performance" division, the Raptor is the Porsche 911 GT3 RSR equivalent of the Ford F-150 range. And in the right circumstances it is a quite ridiculously appealing machine to drive. Or even just to look at and clamber in and out of.
Powered by a version of the Ford GT's 3.5-litre twin-turbo V6 that's been re-tuned to deliver less power but more torque, and at lower revs, the Raptor is seriously rapid in a straight line. Ford doesn't quote a 0-60mph time but having driven it, I'd guess at around five seconds dead.
It's also a fair bit lighter than the regular F-150 thanks to aluminium body panels while the four wheel-drive system has been tuned to provide proper, go-anywhere cross country ability. If you think a Land Rover can go places that no other vehicle can, think again. The suspension travel and damper sophistication are enough on their own to ensure the Raptor of unrivalled off road capabilities (for a production vehicle) while the switchable four wheel-drive system is pretty trick, too.
And you can switch it into two wheel-drive if you fancy it by simply pressing a button on the Tonka-Toy dashboard. Switch the traction control off too and the Raptor will do slides every bit as long and impressive as a Mercedes-AMG C63.
Every switch and every button inside the Raptor is about five times bigger than it really needs to be, while the centre console is sizeable enough to live in, at least until you reach your teenage years. Delicate the Raptor is not.
But it is quick, and it is surprisingly capable if you can find enough space in which to explore its extraordinary limits. True, the steering is a touch vague for a Ford Performance vehicle, but then you'd expect this given the vast, semi-knobbly all terrain tyres. Grip, composure and pure speed, however, the Raptor has in spades.
As a result you can hurl it around and, so long as there's plenty of room to play with, it will entertain you in a way that no other European vehicle I can think of will. Plus its four-seater cabin (the rear doors open outwards in the opposite direction to the fronts to reveal a roomy-ish bench seat behind) also has a strange but growing appeal to it, vast controls and all.
Partnership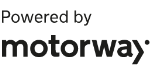 Need to sell your car?
Find your best offer from over 5,000+ dealers. It's that easy.
The problem comes, of course, when you take to the road in it in the UK – because then it simply feels too big, too ostentatious and too clumsy to fit in. And that's precisely why it hasn't, and never will come to the UK.
If you were lining up your ultimate garage, though, the Raptor would deserve a place in it, no matter how far out of kilter it might feel with everyone else around you.