New Ford Focus Titanium 2018 review
The all-new Ford Focus has arrived, and we drive it for the first time. Is it a match for the VW Golf and Kia Ceed?
Find your Ford Focus
Offers from our trusted partners on this car and its predecessors...
Or are you looking to sell your car?
Advertisement
Ford faced a seemingly impossible mission with this Focus: to make it bigger inside, and more comfortable and refined, while regaining the high ground on handling and agility. And it has succeeded. This is a family car that will please keen drivers as much as families, and be every bit as comfy on a long journey as it is fun on a B-road. The Focus does feel like it could have a slightly wider breadth of ability than even the VW Golf - and if it can demonstrate this in the UK, then the final half-star looks well within reach.
There was a time when the Ford Focus was a comfortably straightforward choice in the mainstream family hatchback market. All it had to do was fend off the Vauxhall Astra on handling and undercut the Volkswagen Golf on price and, well, the sales kept on rolling in; Ford has shifted more than two million Focuses in the UK over the past two decades.
But recently, Ford's star car has been feeling the squeeze. The Golf is more affordable than ever (and no less brilliant), while the Astra has been transformed since it shed a few kilos. More than ever, the likes of Kia and Hyundai are snapping at the heels of the Focus on practicality, interior finish and cost of ownership, too. Heck, even the forthcoming Toyota Auris looks good.
So Ford really has pulled out all the stops for the fourth generation of Focus, driven here for the first time ahead of first deliveries in September. The car sits on an all-new platform, called C2, and many versions feature independent rear suspension and the option of continuously variable damping.
The engine line-up is perhaps the most familiar bit of the package. There's the 1.0-litre three-cylinder EcoBoost petrol in three states of tune - 84bhp, 99bhp and 123bhp - with CO2 emissions as low as 108g/km. If you want more poke from your petrol then there's the three-cylinder 1.5-litre EcoBoost, with 148bhp or 180bhp.
Ford is pushing ahead with diesel, too, so the Focus gets a range of new EcoBlue engines: 1.5-litre units with 94bhp or 118bhp, and a 2.0 with 148bhp. The standard gearbox is a six-speed manual but you can have a new eight-speed automatic (complete with a Jaguar-style rotary gear selector) on the 123bhp 1.0 and 148bhp 1.5 petrols, along with the 118bhp 1.5 and 2.0 diesels. A mild hybrid powertrain is in the pipeline too, incidentally, but it won't reach market until 2020.
The range starts with a Style edition at a smidgen under £18,000 - significantly lowering the Focus's entry price point, albeit without much in the way of infotainment beyond a DAB radio. To get better connectivity you'll need to step up to mainstream Zetec, which is followed in the line-up by sport-focused ST-Line and ST-Line X, and the more luxurious Titanium, Titanium X and Vignale. There's an Estate, naturally, and there will also be a jacked-up pseudo-SUV called the Focus Active, although we'll have to wait a few more months before we get a chance to try it.
The regular five-door's styling is clearly an evolution of what's gone before - notably around the front end, which looks very much like the Fiesta's big brother (as it should, you could argue). But glance down the flanks and the transformation quickly becomes apparent; there are 53 extra millimetres in the Focus's wheelbase, in a clear bid to improve one of the Mk3's biggest drawbacks: limited rear cabin space.
Partnership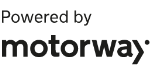 Need to sell your car?
Find your best offer from over 5,000+ dealers. It's that easy.
The view from behind the wheel has a distinct whiff of 'latest Fiesta' about it - but that's not necessarily a bad thing. All but Style editions get a SYNC 3 infotainment system, complete with Android Auto and Apple CarPlay. Its accessed either through a 6.5-inch touchscreen on Zetec and ST-Line models or an eight-inch display on ST-Line X, Titanium, Titanium X and Vignale. The larger display was present on the cars we tested, mounted high up in front of the facia; it's crisp, clear and blessed with a powerful processor for rapid jumps between functions.
The rest of the dash is a mixture of soft-touch and higher-quality metallic-finish materials up high where you're likely to touch them, and harder, textured plastics down low where you're not. It's enough to get the Focus right back into the game on interior quality - though even now, it still doesn't really look any smarter than a mid-spec Golf.
In addition to extending the wheelbase, Ford's engineers have also pushed the dashboard as far forwards as possible, helping to deliver more space for passengers in the front and more knee and shoulder room for those in the back. There's a flat floor, too, so anyone restricted to the middle spot in the second row shouldn't have a problem placing their feet. It's certainly a big improvement on what's gone before - to the point where it feels right up there with the best in class for rear accommodation. Four six-footers could travel in real comfort in this car.
There should be just about enough luggage space on offer to them, too. At 375 litres, the capacity is just a couple of decent-sized cartons of milk off the current Golf's and a little bit further behind the latest Kia Ceed's, but it's probably sufficient to cope with most everyday needs. There is a bit of a lip to load heavier items over, mind.
Ford is piling on the safety kit - keen, no doubt, to nail a five-star EuroNCAP rating for this most ubiquitous of family transport. You'll be able to order Co-Pilot360, which brings adaptive cruise control with stop & go, traffic sign recognition and lane centring. Other kit on offer includes evasive steering assist, blind spot monitoring with cross traffic alert, inflatable seatbelts and pre-collision assist with pedestrian and cyclist detection.
The big question the Focus has to answer is whether its agility and handling have been compromised by the growth in wheelbase. And the answer, thankfully, is no; quite the opposite, in fact. We spent most time in the 123bhp EcoBoost, which gets a twist-beam rear suspension configuration instead of the more sophisticated multi-link arrangement that features on the 1.5 petrol and 2.0 diesel.
Start your journey in town, as so many of us do, and you'll find the Focus quick to respond when you turn the wheel to cut through traffic. But this doesn't mean it's nervous at speed; there's just about enough play off centre for the car to remain composed on motorways. It's comfortable, too, the primary and secondary rides working nicely together to soften all but the very sharpest of jolts from the road below.
And then you find a twistier bit of road, and the Focus trots out its party piece. Because it's here that the car really stands out from the pack - and, truth be told, its immediate predecessor. Don't expect the steering to chat away to you all the time, but the electrically powered set-up goes down as one of the best we've experienced in a family hatch.
Suffice to say, you will very quickly learn to lean on the Focus's front end.
Of course, none of this front-end bite would matter if the rest of the package felt like it were being dragged, kicking and screaming, through rapid changes of direction. But it doesn't. There's the faintest, fleeting feeling of weight transfer, but it passes so quickly that it's unlikely to ever be an issue. On the right road it's more fun than a family car has any right to be.
Step up to a 1.5-litre ST Line on the more expensive suspension (it's also lowered by 10mm) and there isn't a giant leap forward in terms of agility; that's testament to the regular set-up, more than it is any explicit criticism of the multi-link arrangement. You do feel the extra complexity when you start trying to change direction quickly over poorer surfaces; the faster Focus remains just that little bit more composed than its less powerful stablemate. But on this experience, we certainly wouldn't choose the 1.5 over the 1.0 just to get the different chassis set-up.
The caveat here is that Ford's launch took place in southern France, where the roads are generally a bit smoother and quieter than those in the UK. But should you take a test drive from your local dealer (you always should), and head towards the roads that your local council has long since forgotten about repairing, we'd be very surprised if the Focus were to be found wanting. It is an extremely accomplished bit of work, whether you're after agility or comfort.
The highest-powered 1.0 has more than enough to make a Fiesta feel quick, but it's dealing with an altogether bigger vehicle here. It'll be fine for most, and once you're up to speed any three-cylinder grumbles from the engine fade away, making it an excellent cruiser.
The 1.5 is faster than the 1.0, of course - not just because of the headline power and torque figures, but also because of how this extra shove and grunt are delivered. There's a wider band, so while the 123bhp 1.0 is happiest from about 2,250rpm onwards, the 180bhp  1.5 will pull strongly from less than 2,000rpm. It's fast and fun enough to count as a warm hatch, we'd argue - although Ford has yet to confirm any pricing details for this combination in the UK.