New Ford Focus Titanium diesel review
The Ford Focus diesel makes a compelling case for high-mileage drivers, rivalling the VW Golf TDI and Kia Ceed CRDi
Find your Ford Focus
Offers from our trusted partners on this car and its predecessors...
Or are you looking to sell your car?
Advertisement
The automatic diesel edition of the new Ford Focus makes a strong case for itself; it's a refined cruiser and the gearbox is a smooth performer. So long as you don't try to rush it, the chassis has bags of ability that you simply won't find in any other family car, too. For keen high-mileage drivers, it's a compelling option, but for everyone else there are petrol editions that are cheaper, quieter, and even more fun.
Diesel may be going through a tough time, but it's still a good choice for people who rack up plenty of miles. And the new Ford Focus EcoBlue is designed to offer that option to family car customers, rivaling everything from the Volkswagen Golf TDI to the Kia Ceed CRDi.
EcoBlue will be a new name to many; it's Ford's attempt to piggy-back the popularity of the EcoBoost small petrol engines, which have a reputation for being efficient, strong performers. In the Focus's case EcoBlue means a 1.5-litre four-cylinder diesel, and it's being offered in a couple of states of tune.
• New Ford Focus 2018 petrol review
There's a 94bhp (95PS) version with 300Nm of torque and CO2 emissions as low as 91g/km, and then there's the 118bhp (120PS) edition we're testing here, which has the same torque figure and emits as little as 94g/km of CO2. The Focus range also includes a 2.0 diesel, incidentally; it has 148bhp (150PS) and 370Nm, and emits from 114g/km of CO2, depending on wheel size.
There's another factor that we have to consider here, though - and that's transmission. Because the new Focus is the first Ford to be offered with a new eight-speed torque-converter automatic gearbox - a replacement for the Mk3 Focus's unloved dual-clutch PowerShift set-up. The unit is also offered on the larger diesel, plus the 123bhp 1.0 and 148bhp 1.5 petrols.
So while you can have your Focus diesel with a six-speed manual, we're testing the eight-speed auto here - thereby sampling two of the freshest elements in the new package.
There's no mistaking the fact you're in an auto when you climb inside - because there's not even a stubby auto gear selector in place of the regular six-speed stick. Instead you get a slim rotary dial positioned at the base of the centre console. It may not rise majestically into use as the car fires up – as it does in Jaguar's similar configuration – but it does free up a little more space between the front seats. And it's a doddle to use, too.
You're not likely to mistake the diesel for a petrol when you press the starter button, either, because the initial signs are that it's a bit of a grumbler. There's no intrusive judder to speak of, but it would be too much to say that the EcoBlue fires up with the smoothness of a petrol car. Rivals do a better job of disguising your choice of fuel type.
Partnership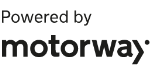 Need to sell your car?
Find your best offer from over 5,000+ dealers. It's that easy.
Still, as you pull away, things improve. The EcoBlue's manners improve as it warms up, and it has enough power and torque to feel entirely comfortable in a vehicle of the Focus's size and weight. There's shove from less than 2,000rpm, in fact, and while you can rev the engine out to 4,500rpm if you so desire, you really won't need to go there in normal driving.
The new Focus's handling has already impressed us greatly in petrol editions and the good news is that the 1.5 diesel (which gets the simpler twist-beam rear suspension instead of a multi-link set-up) is very much cut from the same cloth. There's a little more weight over the nose, but if the car is any less responsive to inputs – or any more reluctant to point its nose towards the inside of a corner – it's by the smallest of margins.
Pressing the 'M' button in the middle of the gear selector allows you to use the steering wheel-mounted paddles to control the car's shifts. You can make rapid progress, in fact, because the diesel's extra low-down torque allows you to carry plenty of speed through corners and quickly regain it if you do lose momentum.
The gearbox isn't flawless; it's prone to the occasional clumsy shift, and despite Ford's claims about its ability to adapt to both road gradients and the driver's character, it can still leave you tantalisingly short of the engine's sweeter rev range. Our impression, after a few hours of driving in town, motorway and on challenging B-roads, is that the seven-speed DSG – as seen in VWs, SEATs, Skodas and Audis – is still ever so slightly crisper.
• Most economical cars on sale 2018
But the incremental gains over the old PowerShift is considerable; the combination of the EcoBlue engine and the auto box allows you to harness the Focus's excellent ride quality to make it a serene, comfortable cruiser. You could quite happily twist the shift controller to D, drive 600 miles and then get out of the car without giving the journey you've just completed too much thought. That would be a telling statement for many executive saloons, let alone a humble family hatchback.
The rest of the package has the same core strengths as you'll find elsewhere in the new Focus range. The rear cabin accommodation is right up there with the best in class, with room for a couple of six-footers and no transmission tunnel to annoy the third occupant in the back seats. The boot is bigger than before, too. At 375 litres it's a smidgen off the capacity of the Golf – and it has a bit of a lip to lift heavy items over – but it looks more than enough for most uses.
Quality puts the Focus in the mix with the class leaders, but in this area, it can't quite land a knockout punch on the Golf. But there's plenty of safety kit, as standard equipment and on the options list, and Ford's SYNC 3 infotainment system is a solid companion in either of the two screen sizes offered.
One final word on the choice of gearbox: the auto carries a price premium over the six-speed manual of around £1,400 - and perhaps more importantly, it also hikes the EcoBlue's CO2 emissions up from 94g/km to 111g/km - so it'll cost lower and higher-rate BIK tax payers an extra £21 and £41 per month respectively.
Ford already appears to be playing hardball on monthly figures for retail customers, though. Stick down a 10 per cent deposit on the car we've tested here and you'll pay around £375 a month on a three-year, 36,000-mile deal. The admittedly more powerful Golf GT TDI 150 auto will set you back about £40 per month more on similar terms.