'Someone at Jaguar should be shouting about its world-class cars'
Jaguar's advertising agency needs to be making more of a song and dance about how world-class its cars are, says Mike Rutherford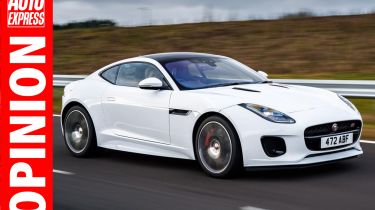 Car company slogans, taglines, catchphrases – call them what you will – nobody pays any attention to them, right? At least they don't when a firm such as Mazda devotes all of five minutes and a budget of a fiver, if that, coming up with a line as meaningless as "Zoom-Zoom". 
Then there's Cadillac's "the new standard for the world" cry, which is much better, but plain wrong. "Below standard" would be more accurate. 
At Britain's best-loved company, Jaguar, there's much pain on the financial, employment, production, sales, and other fronts just now. And, with this in mind, the firm is resorting to TV advertising to deliver its latest, desperately simple message: Search Jaguar Offers.
The chant is boring but strangely effective, because – for the first time ever – I found myself immediately following the instructions by searching on my phone.
Sadly – and crazily on the part of Brit-based, Indian-owned Jag – the deals were largely underwhelming. Truth is, it's got far more cars than customers, so I was expecting mega-discounts, zero-per-cent finance and similar temptations. But all I found was mention of deposit contributions (on their own, not enough) plus interest rates of 5.9 per cent (far too high).
If loss-making Jaguar is to achieve the improved health it so desperately needs, it has to hammer home the sermon that its cars are world-class premium products. And some are insanely good value.
Be my guest, pay well over £30,000 for a high-spec SUV from the likes of Hyundai, Kia, Skoda or Volkswagen. But, if you do, you'll be stuck in mainstream territory, instead of upgrading yourself to the premium league your budget allows you to enter.
Less than £30,000 (under £300 a month) puts you at the wheel of an unquestionably premium Jaguar E-Pace, one of the five best-designed cars of the past 12 months, according to the World Car Awards Design panel, comprising some of the planet's most-respected designers and engineering gurus (including Prof. Gordon Murray and Shiro Nakamura).
It's a similar story with the larger F-Pace, 2017's World Car of the Year, which can still be yours for less than £40,000 (or £300-plus monthly), making it a real bargain. This is a big, proper Jag for high-spec Mitsubishi money, for heaven's sake. No contest. 
Looking at one of Jag's most obvious premium rivals – Porsche – I'm part horrified, part delighted that an E-Pace AND an F-Pace (each with lowish specs) can be had for around the same price as a mid-spec Porsche Cayenne. Or put another way, England 2, Germany 1. 
With all this in mind, I have no hesitation in saying Jaguar is armed with one of the finest, most internationally recognised, best-designed SUV ranges in the world. And, in terms of value for money, it's not one of the best. It's THE best.
You, dear car buyer with £30k-£40k burning a hole in your pocket, don't know how fortunate you are to be in the market for such Jags at such comparatively affordable prices. But why is it left to me to tell you all this? Why aren't Jaguar and its highly paid advertising agency doing the same?
Partnership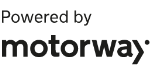 Need to sell your car?
Find your best offer from over 5,000+ dealers. It's that easy.
Enjoyed reading Mike's latest column? Catch more of Mike's previous columns here...