'Jaguar is showing that the UK car industry is still the best in the world'
Jaguar and Ian Callum have both proved that the UK motor industry is not on its knees after all, says Mike Rutherford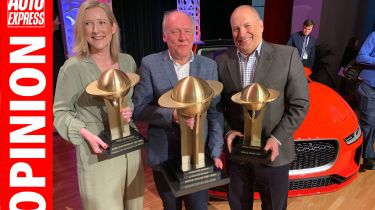 British motor industry on its knees? Jaguar in trouble? UK workers unable to compete with their allegedly stronger counterparts in mainland Europe, Asia and America?
Don't believe any of the above for a second. During 17 minutes of mayhem at the New York Auto Show last week, the UK, its most treasured car company and its favourite son proved all three are capable of taking on and beating the world, ta very much.
Jaguar's design director, Ian Callum (64 going on 46), can largely be thanked for this. For those glorious 17 minutes in NYC a few days ago, he was Britain's most famous and successful citizen, looking more like a rock star or A-list celebrity than the humble car designer that he is and always will be. 
I happened to be sitting next to him at a packed awards ceremony on 17 April, the day he took New York by storm. First came the announcement that he and his I-Pace had won World Car Design of the Year. Minutes later, he was back on stage collecting the World Green Car gong for the same pure-electric model. Then came what he referred to as his 'Oscar moment', when he collected what he and most others in the industry consider to be the No. 1 automotive prize on the planet: World Car of the Year.
Callum and his I-Pace cleaned up in NYC. He was like an international footballer who, in one of the last games for his country, scores a brilliant hat-trick in the final minutes of extra time to win the World Cup for himself, his team, his nation. Callum's talents as a designer are obvious. But his ability to lead, inspire and motivate those around him is his other major, often forgotten, strength. He does more to put Jag and the British motor industry on the world map than the hopeless UK Government, its sleepy Department for Trade and Industry, and clueless Coventry Council combined.
Trouble is, he's got a birth certificate that says he's about to enter the retirement zone. Within months, he'll be old enough to enjoy his pension and put his feet up.
But this – for the sake of Jaguar, the thousands of Jag employees he inspires, plus UK PLC – cannot be allowed to happen. What better present for Ian Callum on his 65th birthday this summer than a Designer God-type contract that sees him remain on the board, then assume overall responsibility for Jaguar's and Land Rover's design direction? 
At the same time, he can, of course, continue to strut the global automotive stage, disrupting and upstaging his premium-car rivals from Germany and elsewhere. The likes of BMW and Volkswagen have been daft enough to allow some of their highly talented senior staff to feel so unloved and undervalued that they've defected to Asian firms who snap up, and handsomely reward, world-class talent when they spot it.
Let's pray that this summer Ian Callum isn't forced to retire from Jaguar on a Friday, prior to joining a South Korean or Chinese company the following Monday. For at least another five years, his country, his current employer and his fellow employees at Jag badly need the versatile services of the world's greatest car designer.
Partnership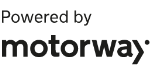 Need to sell your car?
Find your best offer from over 5,000+ dealers. It's that easy.
If you enjoyed reading Mike's column then head to our Opinion page for from columns from Mike and Editor-in-chief Steve Fowler...