Used Jeep Wrangler review
A full used buyer's guide on the Jeep Wrangler covering the Wrangler Mk3 (2007-2018)
Just like the Land Rover Defender, the Jeep Wrangler has become a cult car but, as with its British adversary, the Wrangler isn't the easiest car to live with, even if it's very talented in the right places. It's great for shorter journeys, towing, tackling snow or traversing tricky terrain, rather than high-speed, long-distance trips. There are quite a few reasons why we would steer clear of buying a Wrangler – and many of them are the same reasons why owners love their Jeeps. What we call flaws, buyers call character; this is one of those cars that you either get or you don't. Which is why before you take the plunge, you need to ensure that you really do get the Wrangler.
No rival can match the Jeep's heritage in the field of four-wheel drives. The US brand was the first to build a 4x4 in large numbers as long ago as 1941, and it was the legendary Jeep that led to the creation of the original Land Rover in 1948.
In series production since 1953, Jeeps have a deserved reputation for being able to go anywhere but despite the ruggedness of its 4x4s, the Fiat-Chrysler subsidiary has never captured the imagination of UK buyers.
That's particularly true of the company's most hardcore model, the Wrangler; owners love these cars, which they tend to buy with their eyes open but, as we explain here, you shouldn't purchase a Wrangler on a whim. 
Models covered
• Jeep Wrangler Mk3 (2007-2018) - Owners love 4x4, but ensure you can live with comp romises before buying. 
Jeep Wrangler Mk3
History
The third-generation Wrangler (known as the JK) arrived in May 2007 in two-door (Wrangler) or four-door (Wrangler Unlimited) forms; the latter was the first ever four-door version.
Two-door buyers could choose from 2.8 diesel (manual or auto) or auto-only 3.8 petrol engines. The Wrangler Unlimited came in 2.8 CRD form only, with manual or auto options. In March 2010 the Wrangler Ultimate was launched in 2.8 CRD guise, with 18-inch alloys and leather trim; 200 were available.
The Polar special edition in September 2013 featured a 2.8-litre diesel engine, redesigned grille, 18-inch wheels, blue paint and a black interior with white highlights. April 2016's 75th Anniversary edition offered a unique green finish, bronze wheels, upgraded hi-fi and leather trim, with a 2.8 diesel or 3.6 V6 petrol motor. 
Jeep Wrangler Mk3 reviews
Jeep Wrangler in-depth reviewJeep Wrangler 75th Anniversary review 
Which one should I buy?
Early Wrangler JKs got a 3.8-litre petrol V6 option; the 3.6-litre unit from 2011 is noticeably more efficient and powerful. The 174bhp 2.8 CRD diesel offered throughout production makes far more sense, though.
There were generally three trim levels available. At launch these were Sport, Sahara and Rubicon; along the way there were also Overland and 70th Anniversary trims. Specifications changed over the years but as a rule of thumb, entry-level cars came with steel wheels and a full-size spare, air-con, cruise control, hill start assist, heated mirrors, electric windows and a multifunction steering wheel.
Mid-range Wranglers tend to have alloy wheels, hill descent control and an upgraded hi-fi. Range-toppers generally add leather trim and heated front seats. 
Alternatives to the Jeep Wrangler
The Wrangler's closest rival is the Land Rover Defender, which is also crude and unrefined, but brilliant off road. Now very collectible, especially after the last car was made in 2016, the Defender can be expensive if you want a nice example, which is why you're probably better off going for a Toyota Land Cruiser – at least if you want to use the car regularly both on and off the road.
Partnership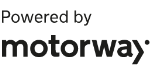 Need to sell your car?
Find your best offer from over 5,000+ dealers. It's that easy.
Tough and well equipped, the Toyota is so good that decent examples are hard to find, because owners hang on to them. You will find it easier sourcing a good Mitsubishi Shogun, which is a better all-rounder than the Jeep, but still no class leader. 
What to look for
Oil level
The 3.8-litre engine tends to use a lot of oil and if the level isn't topped up regularly, the V6 motor will seize. 
Dampers
Wranglers are more likely to be used for off-roading than most cars, so check any potential buy for tired dampers and worn ball joints. 
Hard-top
Three-door cars are convertibles with a lift-off hard-top that is prone to leaks, so check for water in the car, as well as for any potential rust. 
Gaiters
The driveshaft's rubber gaiters can tear easily, which allows muck in. Look out for this issue, because dirt ingress can wreck the car's CV joint.
Interior
The cabin is easy to use thanks to the simple dash layout, but the seats could be more comfy, while the quality of the materials used throughout should be better. Kit tends to be generous, but poor packaging means space is tight considering the Wrangler's size. If you expect to regularly use the rear seats, don't even consider a SWB Wrangler; the LWB model is 523mm longer.
Running costs
We couldn't find a 3.8-litre for sale, but there are lots of 3.6 cars. These need servicing every 12 months or 7,500 miles. Diesels have a 15,000-mile cap. CRD check-ups alternate between minor (£198) and major (£428).
Petrol cars have four sequential levels: £165, £270, £213 and £380. Both engines are fitted with a cambelt. Change this every 10 years or 125,000 miles on the 2.8 CRD. The 3.6 V6's interval is every 120,000 miles or 92 months; expect to pay £400 on either powerplant.
Recalls
The Wrangler Mk3 has been recalled 11 times. Three campaigns were for potential airbag faults, while one was caused by an incorrect warning sticker. Other actions were for possible brake failure, the tow bar potentially detaching, the electronic stability control not working properly, and door mirror short circuits. Faulty brake lights were another possible problem on early Wrangler JKs.
Driver Power owner satisfaction
The Wrangler doesn't appear in our new or used Driver Power satisfaction surveys because it's so niche, but reviews on our sister website carbuyer.co.uk are almost universally glowing. They all claim this is a great car for the enthusiast, but it shouldn't be compared with more mainstream rivals. Most owners say their Jeeps are very reliable and superb off road but compromised on it.