New Lamborghini Huracan Evo 2019 review
We drive the new Lamborghini Huracan Evo in the UK to see if the added theatre makes it the best Huracan ever
Find your Lamborghini Huracan
Offers from our trusted partners on this car and its predecessors...
Or are you looking to sell your car?
Advertisement
Lamborghini has transformed its smallest supercar by fitting extra tech and the screaming V10 from a Huracan Performante. The Evo is perhaps not as clinical, well rounded or ultimately rewarding as a McLaren 570S, but it's sharper, more accessible and even more exciting than before. It's impossible to avoid the Lambo's sheer sense of theatre, too.
Earlier this year, Lamborghini gave us our first taste of its extensively overhauled Huracan Evo around the challenging Bahrain International Circuit. Within a few corners it was clear that the changes extended further than the usual superficial tweaks to the car's infotainment and exterior styling.
This evolutionary, hence the name, take on Lambo's McLaren-fighting supercar takes its engine from the revered Huracan Performante, adding a host of extra tech to make this a Lamborghini to finally challenge the segment elite.
• Best supercars on sale right now
In addition to that new engine, the Huracan Evo also gets Titanium intake valves and a 'refined' lightweight exhaust system. Yet the sound this car makes is anything but refined; it's raucous, deafening, addictive, and absolutely anti-social. Just as a Lamborghini should be.
As ever, that engine dominates the driving experience. It howls into life with a crescendo of revs, settling into an aggressive burble before everything comes to temperature. There are three drive modes, and while they aren't configurable, each gives the car a distinct personality.
Strada, or 'street' to you and I, is the Huracan's quietest and most comfortable setting. Here, the Lamborghini's seven-speed dual clutch transmission will shuffle smoothly through its gears and sit happily in top cog at 40mph. It feels reluctant to shift down below sixth without proper encouragement, but you can always take control via the tactile metal paddles nestled behind the squared-off steering wheel.
And that's exactly what the new Huracan Evo encourages you to do. It's as visceral as ever, and in Sport or Corsa it's engaging and incredibly exciting to drive. Acceleration is best described as savage, and you'll never tire of extending the Evo right up to its 8,500rpm red line. It isn't as clinical or well-rounded as a McLaren 600LT (or even a 570S, for that matter), but you can't argue with the Lambo's sense of occasion.
Another area where it can't match the McLaren is ride comfort. The damping is sophisticated enough; the Evo is far from being an uncomfortable car – it just can't match the 570S's wizardry over bumpy British B-roads.
You'd be hard-pushed to suggest the Lambo was any less agile, however. The Evo's four-wheel steering and torque vectoring – in conjunction with the all-new Lamborghini Dynamic Vehicle Integration (LDVI) system – allows the car to pivot on its own axis, darting towards apexes and feeling incredibly light on its feet. The steering isn't all that weighty, but it's accurate and progressive enough to instil serious levels of confidence.
LDVI works seamlessly, constantly adjusting the car's myriad chassis settings and taking just 20 milliseconds to process the data it receives. Lamborghini claims it then sets the car up to anticipate the driver's next move – for 'perfect' driving dynamics. While it's hard to assess whether it can accurately foresee your next input, it certainly feels like a more complete supercar than before.
Elsewhere, every Huracan Evo gets a brand-new 8.4-inch portrait-style infotainment system, which works in conjunction with the Audi-style digital dials. While it's leagues ahead of McLaren's laggy and lethargic set-up, it isn't without fault. The menu layouts aren't all that logical, and the fact there's no dial or button – either on the centre console or steering wheel – to change the volume, is frustrating to say the least. Apple CarPlay comes as standard and the graphics are crisp.
Partnership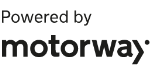 Need to sell your car?
Find your best offer from over 5,000+ dealers. It's that easy.
• 2019 Lamborghini Aventador SVJ review
Visibility leaves a little to be desired, too. Of course, this is a six-figure supercar that isn't really designed to be used every day. Yet plenty of these cars are. An Audi R8, for example, is instantly easier to live with, with superior over-the-shoulder visibility and better interior ergonomics.
Further to the Lambo's compromised ergonomics, we struggled to get comfortable in the seats of our test car. While they are infinitely adjustable, they lack lower lumbar support, which can make longer stints at the wheel somewhat tiring.