New Lamborghini Huracan Evo Spyder 2020 review
The Lamborghini Huracan Evo Spyder is a magnificent beast but does it have any shortcomings? We drive it in the UK to find out...
Find your Lamborghini Huracan
Offers from our trusted partners on this car and its predecessors...
Or are you looking to sell your car?
Advertisement
The Lamborghini Huracan Spyder Evo is a deafening V10 supercar that attracts attention like little else. While the coupe version is marginally better to drive, the Spyder has more noise, more drama and more excitement - everything a Lamborghini should have. The ride is firm, the seats are terrible, and the ergonomics are iffy, but these small downsides barely register when you consider the sheer theatre of the package as a whole.
Thumb possibly the coolest starter button on any car - hidden beneath a fighter jet-style flip lid - and the mid-mounted, 631bhp, 5.2-litre V10 of the new Lamborghini Huracan Evo Spyder bursts into life with a shocking bark. 
This is essentially a mid-life refresh for Lamborghini's drop-top supercar, now packing more power than ever in a bid to keep its nose ahead of the Audi R8 Spyder. It's significantly more expensive than its Audi sibling, but significantly more powerful too, owing to this extensive update for 2020.
• Best performance cars to buy
Pull on the right-hand paddle shifter and move away, and the Huracan bobbles along the road. The low speed ride is comfortable enough by supercar standards, but switch to the more aggressive Sport or Corsa modes, and it becomes uncomfortably firm. The optional lifting system, which raises the front axle ride height by 40mm at the flick of a switch, an absolutely vital extra for negotiating speedbumps, albeit at £2,710.
But up the pace and there's so much composure to exploit. Body roll is non-existent, the four-wheel-drive system gives a great feeling of security, and direction changes - courtesy of both four-wheel steering and a torque vectoring system - happen near-instantaneously. If there's one small gripe, it's that the light steering lacks the ultimate detail you'd hope for in something so utterly focussed. 
But it's the engine that utterly dominates the experience. With 631bhp produced at a screaming 8,000rpm, any fleeting bursts of full-throttle acceleration are savage. Few things on the road are quite as astonishing to drive near the red line. The soundtrack is border-line anti-social in Corsa mode, with booming, sonorous yelps bouncing off surrounding trees and buildings and straight back into the cabin. 
In reality, the chances to do so on public roads are few and far between, but even on a cold, damp winter's morning, exploiting everything the V10 has to offer results in little more than a slight squirm from the fat Pirelli P Zero tyres. Any number of superlatives could be levelled at the noise, but in short, no matter how well tuned Ferrari's and McLaren's latest turbocharged engines sound, they don't hold a candle to the drama of the Huracan's V10.
Dropping the Spyder's fabric roof makes the driving experience all the more intense. There's very little buffeting with the roof down, and powerful heated seats mean that it's possible to enjoy the open air even on a crisp February day. 
Special though it undoubtedly is, live with one from day to day and some of its classic supercar quirks will prove to be a complete pain, quite literally in one particular case.
Partnership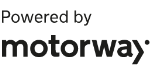 Need to sell your car?
Find your best offer from over 5,000+ dealers. It's that easy.
Settle into the sports seats for anything more than an hour, and your lower back will feel the effects. And unlike some car seats, which work better for some body types than others, these ones seemingly don't discriminate. All but one member of the Auto Express team - all shapes and sizes - who had a go felt the same way about the Lambo's seats and cabin ergonomics.
It's a cockpit which seems no less flamboyant than the rest of the car. Some might find it fussy and difficult to negotiate. And those over six foot in stature will find it quite snug in the cabin. 
The first gripe is the indicator switch. Big gearshift paddles mean that traditional stalks aren't possible; Lamborghini's solution is a tiny flick switch on the left of the steering wheel, which is annoyingly fiddly. Much like the infotainment screen, which does without Android Auto, even when the £2,440 smartphone integration pack is included.
And that's the tip of a pricey options list iceberg. A reversing camera costs an extra £1,440. A smoker's package and a cup holder? £540. And then there's the paint colour: yes, the 'Arancio Xanto' deep metallic orange looks absolutely glorious, but it costs almost £10,000. Throw in all of the other extras and it means the car you see in these pictures comes to £226,531 - £44,750 beyond the list price. 
However, cars like the Lamborghini are never defined by value for money, and put simply, there's so much raw performance and exuberance on show those well heeled enough to afford the Lambo will quickly forget the price. In desirability stakes it's a full rung ahead of the Audi R8, and wears its price accordingly.