New 2025 Land Rover Discovery set for luxury reinvention
The Land Rover Discovery nameplate could spawn a family of models like the Defender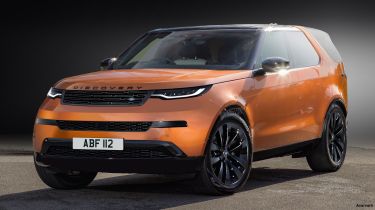 Land Rover's forgotten child, the Discovery, is set for a major reinvention under Jaguar Land Rover's Reimagine strategy to halt sliding sales that are partly down to the introduction of the Defender.
Speaking to Auto Express, CEO Thierry Bolloré said, "We are completely reinventing Discovery. We believe there is a space for it, but we have to be creative. Defender is such a success that it has eaten a part of what was the territory of Discovery. Defender is a brand. We believe that Discovery could be a brand as well. We are looking at how we present our future line-up – it's something we have in mind."
Discovery sales have been squeezed not only by supply chain constraints but also by the arrival of the new Defender family – on sale in three bodystyles and with seating for up to eight people in 130 form – and the new Range Rover, which is also now available as a seven-seater.
"The Range Rover with a third row could play that role, but it's not the same spirit as Discovery," said Bolloré. "So once you consider the territory that is strong for Range Rover, strong for Defender – how do we make a strong territory as well for Discovery?
"We need to make a real family car for the most discerning families. Discovery has to, and should, play this role that could disappear from the market otherwise – in the luxury segments at least. The Discovery will be that car."
A push upmarket for Discovery fits in with JLR's vision for its brands of 'modern luxury' and would move it away from the Defender on pricing, with a less utilitarian and more upmarket design. "The interest in having the Defender and Discovery brands is that you're occupying very specific spaces," said Bolloré.
Our exclusive images show how a new, more luxurious Discovery could look, refining the styling of the existing car by making use of the latest engineering techniques to give a much sleeker look, as JLR Chief Creative Officer Gerry McGovern and his team have successfully done with the latest Range Rover and Range Rover Sport. Expect to see the use of flush glazing, super-slim hi-tech LED lights and pop-out door handles.
It's too early to say whether a new Discovery would lose the controversial offset rear number plate, although insiders suggest that McGovern would stick to his guns and keep it, despite some customers modifying their own cars with aftermarket central plate set-ups.
Inside, there is likely to be a clear step up in both quality and technology, with the latest Pivi Pro infotainment and over-the-air software updates, while sustainable materials will also play a big part.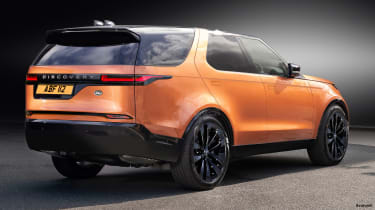 A new Discovery would sit on a different platform to the current car, with electrification also playing a key role. But with strong sales potential in markets such as the US, Middle East and China, combining electrification with internal combustion engines will still be key.
That means the most likely solution is to put the next Discovery onto the same MLA platform as the new Range Rover and Range Rover Sport, which means a full range of internal combustion engines, including the possibility of two petrol and two diesel engines, plus a couple of petrol plug-in hybrid versions (with an electric range in excess of 70 miles) and the first fully electric Discovery.
Partnership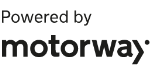 Need to sell your car?
Find your best offer from over 5,000+ dealers. It's that easy.
In JLR's most recent financial report, the brand confirmed that all JLR nameplates would be available in fully electric form by the end of the decade, which will include the next generation of Discovery. "Our strategy to deliver the future of modern luxury to our clients continues at speed as we accelerate our plans for an electric-first, brand-led business," said Bolloré.
Placing more emphasis on luxury for 'discerning families' in the new Discovery, as Bolloré said, would likely mean a hike in prices from the current entry point of £57,225, with Land Rover targeting higher profit margins available in the luxury sector.
The move upmarket might threaten the Discovery Sport, though. Asked whether there was a future for it, Bolloré responded, "We don't know yet. But a Discovery, yes."
That could mean any expansion of the Discovery family would be upwards, rather than downwards with, perhaps, a long-wheelbase version a possibility.
Land Rover is at the very early stage of reimagining the Discovery family, with the current model expected to carry on for a good few years yet.
Jaguar Land Rover's latest financial results reported that £2.6billion of investment was planned over the next year alone, with much of that money being spent on the reinvention of the Jaguar brand.
However, Land Rover will receive its fair share of investment, too, with an all-electric Range Rover launching in 2024, plus a further five new Range Rover, Defender and Discovery models by the end of 2026.
Expect the new Discovery to be the last of those arrivals, which means a debut possibly three years away in 2025 before going on sale a year later in 2026.
Click here for our list of the best luxury SUVs on sale right now...