Lexus boss hints at electrified F performance models
The next stage in the development of the Lexus F performance brand could be electrification, says president Yoshihiro Sawa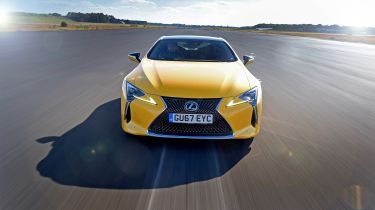 Lexus may have to consider expanding its F performance sub-brand to include electrified powertrains as well as traditional petrol engines – and this could even extend to a bespoke F hybrid GT, the company's president has revealed.
Yoshihiro Sawa admits that creating a stronger emotional connection with buyers could be the next step in building Lexus's position as a true rival to German premium manufacturers. And he says motorsport activities, such as Lexus's GT3 sports car programme, and its F sub-brand can play key roles in this.
• Best performance cars to buy now
The F models to date – IS F, RC F and GS F – have all used petrol V8 power. But Sawa believes the division will have to embrace different powertrain choices in the coming years. And intriguingly, he suggested that one possible home for a hybrid F powertrain could be a standalone F GT.
"F is very important; with F we have to think of our own original way," said Sawa, speaking during his first visit to the Goodwood Festival of Speed. "One solution could be a pure F GT car, which could be a hybrid with an electric motor and a strong engine, giving a different kind of drive feel. We don't stick to V8, V10, twin-turbocharged; they're important but we're looking at the future. We'd like to find a way to connect to the next era." 
"I think that now, we're in a transitional period. At this moment people say EVs are trendy but three years later, who knows? People like the sound, the dynamics [of combustion engines]. I think we cannot stick to the one solution when it comes to providing emotion."
Lexus's latest creation, the urban-focused UX small SUV, could be considered a more natural candidate for a pure-electric version, Sawa admitted. But he added that this would be part of a range of powertrains, and said that Lexus is trying to work on. "We do think about it," he said, "but Akio Toyoda [boss of Toyota] wants to provide the freedom of mobility everywhere – not just in the city but also in the jungle, or the desert. We can look to EV but also hybrid, plug-in hybrid, fuel cell and normal petrol engines also."
"We will introduce an EV but on top of that we're searching to decide which kind of EV will be lovable. It needs to have a luxury feeling too, because that is expected by our customers."
Sawa said that Lexus's 'spindle grille' front-end styling had helped to create more of an emotional response to the brand – even if that means splitting opinion. "Some people really love the spindle grille," he said, "and some people don't like it at all. That's okay. The rate of our sales growth has gone up since we introduced the spindle grille so while we know that some potential buyers don't like it, many more are coming into our brand."
The next generation of Toyota Supra made its dynamic debut at Goodwood, but Sawa declined to say whether Lexus would have enough access to the project – a joint effort between Toyota and BMW – to consider using its underpinnings for a driver-focused model of its own. "I can't speak about that," he stated.
Partnership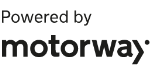 Need to sell your car?
Find your best offer from over 5,000+ dealers. It's that easy.
Take a look at our round-up of the best electric cars on sale now...