New Lexus LC 500h 2017 review
The striking new Lexus LC 500h takes an innovative approach to hybrid performance
Find your Lexus LC
Offers from our trusted partners on this car and its predecessors...
Or are you looking to sell your car?
Advertisement
Sometimes the use of new-fangled technology can detract from the driving experience. But that's not the case with the new Lexus LC 500h. It's a great grand tourer, and borders on a being a good sports car. The hybrid engine and innovative CVT gearbox might not be a traditional approach to this type of car, but techies will love it. And with the usual Lexus attributes of quality, refinement and comfort, it's an exciting pointer to Lexus's future.
A high performance grand tourer is not the most obvious place to find the usually languid combination of a hybrid engine and CVT automatic gearbox. But Lexus has persevered with both over the years, so it's no real surprise to see them on offer in the stunning new LC 500h. But with a twist.
First, let's just drink in what is a design that's sure to turn heads. It's not traditionally beautiful – there are too many sharp edges and intersecting lines for that – but from the low spindle grille, shallow LED headlights, front wings that sit so low over the front wheels, floating roof and 3D-effect rear lights, there's plenty to keep you (and passers by) interested. 
Lexus hasn't really hit the high notes with its sportier models, since the LFA supercar in 2010. But there's a determination about the team behind the LC (led by Toyota CEO and Lexus 'master driver' Akio Toyoda) that we haven't seen before.
There's a V8 version for the traditionalist, but this hybrid will surprise a few people and keep tech fans happy – it really is very clever.
So let's deal with the CVT gearbox and it's oft-criticised 'rubber band feel'.
Even Lexus folk agree it hasn't been perfect: "There are some aspects that I myself as a CVT user wish were different," Koju Oshima, LC Hybrid System Engineer told us.
• Best hybrid cars on sale right now
Of course, when it comes to efficiency and allowing an engine to work at its optimum level, a CVT is ideal – it just doesn't sound or feel very nice.
So Oshimasan and his team have added a four-speed transmission to the back of the CVT box. With three 'engineered' steps in the CVT for each of the first three gears in the standard box, plus the fourth being effectively an overdrive, it means, in essence, you get a ten-speed gearbox – just as you do in the V8. 
Lexus calls it a multi-stage shift device, but does it work? Surprisingly, perhaps, yes it does. Where you used to floor the throttle and wince as the engine revs rise and stay there, the four-speed box will change down a whole gear (that means going from ninth to sixth on the ten-speed scale) and move through the gears much the same way as a traditional auto would. It even offers slightly slicker changes. 
There's still a slight hold of the revs before a 'ratio' is swapped, but along with a lovely engine note that's enhanced and fed into the cabin mechanically rather than electronically. It adds to the enjoyment of the car – especially if you get a kick out of knowing how the tech is working under the skin. 
Partnership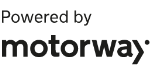 Need to sell your car?
Find your best offer from over 5,000+ dealers. It's that easy.
Performance-wise the 0-60mph sprint is only a fraction slower than the V8. The extra weight of the hybrid system also seems to make the ride a bit firmer, but not uncomfortable, whether you're in Eco, Comfort, Normal, Sport or Sport + modes.
For a GT, the hybrid can be hustled well. There's plenty of grip, the steering is accurate if not alive with feedback, and the rhythm that Lexus's engineers talk about is there in abundance as you flow from corner to corner and punch through the (mostly artificial) gears. 
It bodes well for other models that will use the LC's new GA-L (Global Architecture Luxury) platform, starting with next year's new LS limousine, as well as the new GS and IS models.
The LC's interior is a mixed bag of delightful details – like the door panels that flow through to the bonnet lines and on towards the grille – and ergonomic mishaps. There are too many buttons and Lexus's infuriating Remote Touch control for the infotainment system remains.
Quality is exceptional, though, and the seats are really comfy, whether you go for this Luxury spec with material that flows over the seat shoulders like Superman's cape, or the grippier seats in Sport and Sport+ models. Sport also changes the roof from glass to carbon fibre, while Sport+ adds a limited slip differential, rear-wheel steering and active aerodynamics (basically a lift-up rear spoiler). 
With the car not expected in the UK until next summer, it's tricky to estimate pricing given varying exchange rates, but Lexus expects prices to start from around £80,000.