Lotus and Williams commit to developing electric car tech together
New technical partnership to develop battery technology hints at electric Lotus in the pipeline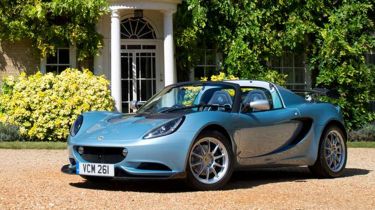 Lotus and Williams Advanced Engineering have confirmed plans for a "strategic technical partnership" which will see the two firms share development and research into "advanced propulsion technologies", with an emphasis on the development of new fully electric powertrains.
The two companies have not announced anything beyond their intentions to work together on new powertrains, but Williams' expertise in battery technology is mentioned specifically as one of the key drivers of the partnership.
The engineering wing of the British Formula One team has been developing battery technology for the all-electric Formula E series for the last four-years, while in 2017, Williams revealed a fully-electric 'skateboard' platform for production vehicles, developed with third-party use in mind.
The collaboration with Lotus is an entirely new project, and the deal intends to develop battery and electric propulsion technology specifically for the Lotus brand, rather than third-parties.
It all points to an all-electric Lotus being part of new owner Geely's plan to inject fresh impetus into the British sports car marque. Collaboration with Williams confirms bespoke engineering, rather than using hand-me-down electric technology from sister brand Polestar.
Lotus has not confirmed any plans to challenge the likes of the upcoming second-generation Tesla Roadster just yet though.
Phil Popham, CEO, Lotus Cars said, "Our new technology partnership with Williams Advanced Engineering is part of a strategy to expand our knowledge and capability in the rapidly changing automotive landscape. Applying advanced propulsion powertrains can provide numerous exciting solutions across multiple vehicle sectors."
What do you make of this new partnership? Let us know in the comments below...