'We've finally seen evidence that Lotus really does have an exciting future'
John McIlroy is looking forward to seeing Lotus branch out into more family-orientated cars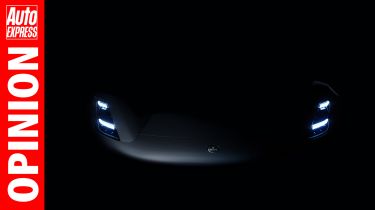 Britain has had its fair share of mystifying car manufacturers – some brands that puzzle us because of their success and quite a few others whose diminutive scale has baffled us all. Lotus has been firmly in the last of those categories for many years, but this week we've finally seen real evidence that this famous company really does have a bright, exciting future.
The Evija hypercar was a statement in itself back in 2019, of course. But the structured, four-platform plan announced this week by new managing director Matt Windle appears to have that magic blend of ambition and realism. In short, it makes an alarming amount of sense – and that's not something that we've been able to say about all of Lotus's moves over the past 20 years.
The newly announced Emira will act as a bridge for Lotus as the brand transforms itself into a maker of electric cars. It's encouraging to hear Windle talk about not only the car's performance, agility and handling, but also its usability and practicality (the revelation at Lotus is that sports car drivers need cup-holders like everyone else).
But if anything, it's the other models that could be supported by the new platforms that we find most fascinating – the new baby EV sports car that will share its platform with the successor to the Alpine A110, and then, at least, the prospect of Lotus's take on 'lifestyle vehicles' – SUVs, in other words.
It might seem a leap of faith for the company known for the Elise, Exige and Evora to publicly admit that it is planning for a future when it will make family transport alongside its sports cars. But then, the same could probably have been said of Porsche in the years before the Cayenne. And that hasn't exactly turned out badly – or diluted the company's ability and reputation.
What matters now for the workforce at Hethel is that there is a goal, a purpose, a strategy. And we can't wait to see what it produces – on track and off it.
Find out more about Lotus' new SUV here...