2017 Maserati GranTurismo will be coupe only
Bosses confirm new GranTurismo, due in late 2017, will be smaller and coupe-only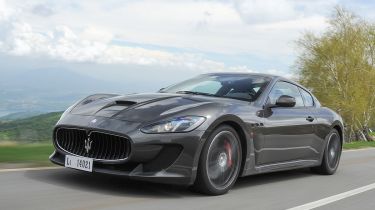 The manager of Maserati North Europe, Peter Denton, has confirmed that the GranCabrio won't be replaced – that's because the next-generation GranTurismo will be offered with a fixed-roof only when it lands in late 2017.
The GranTurismo will cap an unprecedented product offensive from Maserati that includes the recent Quattroporte and Ghibli saloons, and will continue with the Levante SUV later this year and the Alfieri sports car in 2016.
• 100 years of Maserati: top 10 cars "The GranTurismo will be replaced at the end of 2017, but as a coupe only," Denton said. "We feel that gap will be filled by the Alfieri Spider, due in early 2017."
Given that there's a three-year wait until production begins, details are scarce on the new GranTurismo, but Denton did confirm that the GranTurismo will actually become "more compact rather than bigger – it's simply the way the design language has worked out."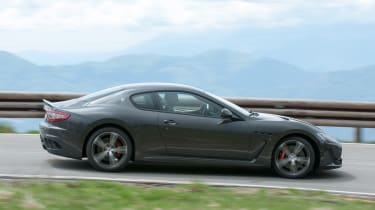 From the Fiat-Chrysler Automobiles (FCA) investor conference back in May, where a five year plan for each manufacturer under the group's umbrella was laid-out, we also know that the GranTurismo will be rear-wheel drive only and powered by a 3.8-litre twin-turbo V8 engine with more than 550bhp.
By contrast, Coupe and Spider versions of the Alfieri will be offered with rear and four-wheel drive and powered by turbocharged 3.0-litre V6 engine with either 404bhp, 444bhp or 513bhp. Maserati is on course to sell 38,000 cars in 2014 – up from 15,400 in 2013 – and plans to increase that to 50,000 cars in 2015 and 75,000 by 2018, but there are still major challenges ahead. "Our problem is that Maserati is on people's wish list, but not seen as something you can drive everyday," Denton explained. "But if you had a car park of 400 cars, we only need one of them to be a Maserati for us to hit our sales targets."
Are you looking forward to Maserati's latest raft of models over the next few years? Let us know in the comments below...