Mazda to electrify entire range by 2035
Mazda's entire range to consist of mild hybrid, plug-in hybrid and fully electric models, but there will be no fuel cell vehicles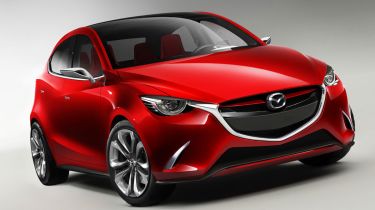 Mazda has laid out its future plans for electrified and autonomous vehicles at its Global Tech Forum in Frankfurt, announcing that from 2035, every new Mazda sold will be electrified in some way.
Mazda's range will boast mild hybrid, plug-in hybrid and fully electric models, though the firm has no plans to develop fuel cell vehicles.
From 2019, Mazda will offer mild hybrid versions of core vehicles, while the firm's first all-electric battery EV will also launch two years from now, complete with a rotary range extender option. A reveal of the all-electric Mazda is scheduled to take place next year.
Plug-in hybrid vehicles will enter the Mazda line-up from 2021 onwards. Explaining the decision to do a full battery EV before a plug-in hybrid, Mazda's Managing Executive Officer for powertrain development, Ichiro Hirose explained that regulation in key markets means that for Mazda, a full EV first makes more sense.
• New Mazda electric car due in 2019
Hirose-san added that Mazda has to "think of a way to introduce its EV vehicles" in a manner that will entice buyers away from other brands that have announced grand electrification schemes. A rotary range extender would be one such way, mating the firm's iconic engine technology to an all-new application for the future.
In 2019, Mazda will also introduce compression ignition petrol engines under the SKYACTIV-X banner, which the firm claims will deliver up to 30 per cent more torque with a fuel economy boost of around 20 per cent. Diesel isn't dead though – a new generation SKYACTIV-D engine is the pipeline and will be released in 2020.
Autonomous technology is also under development at Mazda HQ – the firm says it will begin testing self-driving tech in 2020, with a goal to making autonomous systems available in every car it sells by 2025.
Do you think Mazda will achieve its electrified goal by 2035? Let us know below...