McLaren Racing announces plans to enter Extreme E in 2022
Extreme E gains McLaren Racing - taking the number of teams to 10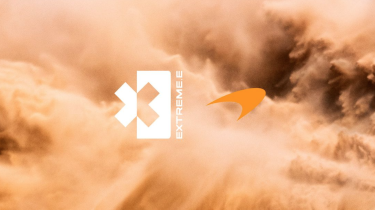 McLaren Racing has confirmed it will enter Extreme E next year, pitching itself against the likes of Cupra, Andretti Autosport and the two-for-one combo of Lotus and JBXE Racing.
The British team is already invested in electrified motorsport, as it has supplied battery packs and drivetrains for FIA Formula E racers since the discipline was established in 2014, using a modified version of the electric technology found in the McLaren P1 hypercar.
With the exception of the race liveries, every car on the Extreme E is identical. All cars are built around a package of standardised parts. Each weighs 1,650kg and has 536bhp, which is enough for a 0–62mph time of 4.5 seconds.
The Extreme E racing series is designed to raise climate change awareness. The championship visits some of the world's worst-hit habitats. The move into the series forms part of McLaren's own sustainability mission, too.
All Extreme E cars are transported around the globe by boat. In addition, the cars are charged using hydrogen generators, and the water produced by the process will is recycled by the teams on-site.
Zak Brown, CEO of McLaren Racing, said: "From the outset, McLaren has always been at the forefront and never afraid to push new boundaries.
"This new venture is true to our roots of participating in a variety of categories, innovation and bravery. Extreme E is paving new ground in motorsport as a force for good in confronting some of the biggest challenges facing our world today and in the future.
"While Formula 1 will always remain at the centre of our world, like Indycar and eSports, our entry into Extreme E is additive to the McLaren Racing franchise and will complement and help support all our programmes.
"We will be competing against big names we're very familiar with from F1 and Indycar but, like all series we compete in, the competition objective is clear: we are there to win."
Are you excited to see McLaren enter Extreme E? Let us know in the comments below…