McLaren 540C review
McLaren's most affordable supercar offers spectacular performance and an exotic feel for Porsche 911 Turbo money
Find your McLaren 540C
Offers from our trusted partners on this car and its predecessors...
Or are you looking to sell your car?
Advertisement
You'd have to pretty switched-on to distinguish McLaren's most affordable Sports Series model from its more expensive relative the 570S. From the outside the 540C looks the spitting image of its faster and more technically complex stablemate, apart from details like a subtly different front splitter profile.
'Entry level' may not be a term you'd readily associate with a brand like McLaren, but the truth is you can step onto the first rung of the Woking supercar maker's product ladder for a figure that makes the almost ubiquitous Porsche 911 Turbo look a bit overpriced.
The 540C's £129k starting point is also bang in the firing line of the Audi R8, but neither the Audi or the Porsche can grab the attention of passers-by like the low-slung and exotic looking McLaren. That's because the 540C shares styling cues like that swoopy nose and those exotic scissor doors with the £1m McLaren P1 hypercar. The connections run much deeper too, as both share variants of the same twin-turbo 3.8-litre V8 powerplant, and the carbonfibre 'MonoCell' chassis construction that builds on McLaren's F1 racing experience. A mid-engine configuration ensures optimal weight balance, while a seven-speed dual clutch automated transmission sends power to only the rear wheels.
The 540C is not simply more affordable because it has a lower powered engine than the 570S, as there are significant technical differences. In particular, the 540C's suspension uses traditional anti-roll bars in place of the 570S's hydraulically linked suspension, and it also has cast brake discs instead of more expensive composite ceramic items.
There are four cars in the McLaren Sports Series, where the 540C sits beneath the more touring-focused 570GT, as well as coupe and spider versions of the 570S. It means McLaren has a breadth of ability, affordability and practicality that appeals to a variety of different buyers.
Those looking for something a little more exotic can move up to the Super Series and the even more exotic McLaren 720S.
The 540C is arguably the unsung hero of the McLaren range, offering all the looks of its more expensive 570S sister model and as much of its performance as you'd ever want to unleash on the road, all for a – relatively – affordable price tag that makes a Porsche 911 Turbo look a bit sick.
With only two seats it's not quite as practical as the Porsche, and a couple of small flaws in the 540C's genius include a moment of initial turbo lag and occasional ride comfort compromises. It will probably cost you a bit more to run too, but the McLaren's supercar style means it's much more attention-grabbing than a 911 Turbo.
Engines, performance and drive
Wonderful steering, ballistic performance and an impressive ride make the 540C a star performer
The McLaren 540C looks devastatingly fast, and it is, but as you'd expect the car offers stupendously effective handling too.
The steering is one of the immediate highlights, offering a perfect balance between lightness and weight, with superlative feedback through the steering wheel rim that keeps the driver always in tune with what the front wheels are doing.
Partnership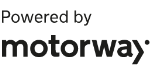 Need to sell your car?
Find your best offer from over 5,000+ dealers. It's that easy.
The suspension is finely adjusted too, with a degree of compliance over poor road surfaces that isn't quite as fluid as the hydraulically equipped cars, but is impressive nonetheless in a machine of such performance. That said, you're often aware of vibrations and road imperfections on the move, and the 911 Turbo might feel more relaxing when you're cruising.
Set the 540C's dampers to their stiffest setting, and the previously nominal body roll all but disappears– ideal for occasional forays onto the track, which is really the only safe place to access the 540C's enormous performance. The brakes are immensely powerful and need a good solid push, while the accelerator pedal has a long travel that helps the driver modulate power precisely. Traction out of corners is awesome, and the ESC modes allow you to play a little with the car's attitude mid-corner if you want to be daring. Make sure you're focused though, as a highly strung performance machine such as this requires instinctive reflexes and experience if you want to take liberties.
When you want to dial things back a little, the 540C is a competent and comfortable cruiser, although the engine can drone a little when wafting up the motorway. The dual clutch system occasionally intrudes with a slight jolt during gear changes too, but you'd have to be pretty jaded to find it upsetting.
Engines
The twin-turbo 3.8-litre V8 in the 540C offers 533bhp, and while this may not win you a game of Top Trumps, it's hard to imagine why you'd need (or want) a higher power-to-weight ratio on the road. Use the launch control and the 540C will catapult you to 62mph in just 3.5 seconds, while 0-124mph happens in 10.5 seconds.
It's a relatively small capacity engine, and not as immediately responsive in normal day-to-day driving as some in the supercar realm. Once you've got past the initial turbo-lag though, the acceleration is phenomenal as the numbers prove.
MPG, CO2 and Running Costs
Exotic motoring never comes cheap, but buyers should expect no less…
Affordability is a relative term, and one assumes anyone who can afford to get behind the wheel of a McLaren 540C is accustomed to shelling out on the finer things in life.
With that in mind, the cost of running a 540C isn't necessarily going to frighten owners, especially when it comes to filling the fuel tank. Driven carefully, the car is capable of returning a combined economy figure of 25.5mpg, although it will suck down the premium unleaded much faster if you let it.
C02 emissions of 258g/km are not going to impress your hybrid driving neighbours either, and as a result you'll pay road tax of £2,000 in year one, then £450 per year for the next five years thanks to the surcharge on luxury cars costing more than £40k.
If you're acquiring your 540C through the company, and assuming you're a top rate tax-payer, the annual benefit-in-kind tax bill will be almost £20k, or £1,650 a month – plus another £3,500 per annum if you're claiming your fuel.
On top of these costs, and as with any high performance exotic, you've also got to make allowances for very expensive tyres and other consumables such as brake pads. This will be especially relevant if you're tempted to take your 540C out on track.
Insurance groups
The 540C falls into a group 50 insurance rating, which is not really surprising. Most owners will include it on a negotiated multi-car insurance deal though, so that might ease the pain a little. 
Depreciation
Anyone who buys a new 540C is likely to get scalped at resale time, but that's just the way of the world. That said, McLaren reckons it's depreciation figures are stronger than some, and underpin its currently advertised finance/lease offer of £35k down and 'just' £1k a month.
Interior, design and technology
Clean, crisp lines reflect a driver-focused approach to all aspects of design and engineering
There's no doubting the design quality at work on the McLaren 540C. Like every other model in the manufacturer's line-up it looks and feels built to meet relentless engineering goals, but simultaneously manages to look drop-dead gorgeous while doing so.
Underneath its swoopy skin the car shares a 'MonoCell II' carbonfibre body tub with the rest of the Sports Series line. The tub, whose construction is at the leading edge of automotive carbon fibre technology, weighs just 80kgs and is incredibly strong – providing the rock solid platform that is at the heart of the model's superb ride and handling.
Inside the cockpit, the design is as clean and functional as the exterior, creating a superbly focused driving environment with little to distract from that core business. While the feel is hardly lavish, you do get leather upholstery while the quality of materials and assembly is in line with the 540C's price.
There's a choice of three wheel designs in a range of finishes, and a broad spectrum of available paint colours from the demure to the outrageous. In fact, if you want to push the boat out, you can specify any colour or finish you like through McLaren Special Operations - the company's 'bespoke' division.
Sat-nav, stereo and infotainment
The digital dash is straightforward and easy to digest at a glance, while the latest McLaren infotainment system features much more intuitive and user-friendly navigation with shortcuts built in for satnav and climate control. It's all located on a large vertical screen in the centre of the dash.
Audio is taken care of by a standard 4-speaker system, but you can upgrade to the McLaren 8-speaker system or a Bowes and Wilkins premium system that offers 1,280 Watts and a 14-channel amplifier.
Practicality, comfort and boot space
The 540C is more usable than some of McLaren's more extreme offerings
There's no Spider version of the 540C, so what you see is what you get – a two-door, mid-engined two-seater sports car. Wide opening scissor doors allow surprisingly good access to the interior, and although you sit low in the carbon tub the side sills are reasonably easy to get your feet over. Once ensconced, the seats are comfortable, and the driving position is fantastic with a decent range of adjustment for the seats and steering wheel. The view forward is surprisingly good, thanks in part to a low scuttle and expansive windscreen, and there's even a decent view out at the back.
Cabin storage has improved in the latest McLarens too, with the adoption of a small glovebox – early McLaren's didn't have one – and door pockets that can shut so your expensive phone doesn't fall with a clatter to the tarmac when you raise the door above your head. There's also a parcel shelf behind the seats which provides additional storage. 
Size
The McLaren 540C is 4,530mm long, 2,095mm wide and 1,202mm high. This means it takes up a little more space on the road than the Porsche 911 Turbo, which measures 4,507mm x 1,880mm x 1,297mm. 
Leg room, head room & passenger space
There's a surprising mount of space for occupants in the McLaren 540C, with no headroom issues – except for the exceptionally tall – and plenty of shoulder, knee and elbow room in the cabin.
Boot
The McLaren's boot space isn't one of its highlights, but lifting the bonnet reveals 144 litres of luggage volume at the front of the car, which is virtually as much as you'll find in a Lamborghini Huracan. 
Reliability and Safety
Top notch engineering and race-grade materials should make the 540C a safe bet
The superlative engineering of the MonoCell carbonfibre tub, plus McLaren's top level motorsport experience should make the 540C an extremely safe car to crash – albeit with the caveat that if you do wrap it around something immovable, you'll likely have been travelling pretty fast. That said, it's hard to get firm evidence of crash performance, as Euro NCAP don't test such low volume/exotic machinery.
As this is a pure driving machine there's not much in the way of active safety tech beyond the chassis stability package. So don't look for autonomous braking, lane-keeping assistance or cross traffic alerts, although you do get a rear camera and parking sensors all round.
Reliability will hopefully be good. The 3.8-litre V8 has been in production across a sufficient number of McLaren variants for any significant issues to have been ironed out, and likewise the electronics platform. In particular, the infotainment system – which was pretty suspect in early McLaren automotive products – is improved.
The build quality looks great too, both in terms of interior trim and materials, and the engineering details that are visible when you lift the engine cover.
Warranty
All McLarens now come with a three-year, unlimited mileage warranty, with the option to extend cover for up to 12 years from the car's production date.
Servicing
You'll need to service your 540C annually or every 10,000 miles, and be prepared to budget well over £1k for a routine visit.