McLaren 720S - best performance cars
McLaren 720S supercar builds on the reputation of its 650 and 675 predecessors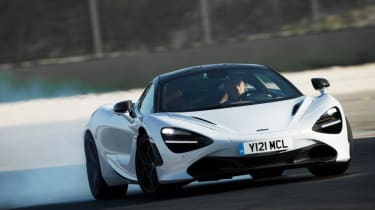 McLaren has quickly developed into a leading supercar maker, and the 720S is a superb realisation of the Woking-based manufacturer's work.
It uses a development of the engine and chassis used in the 675LT to bring a new level of performance to the road, while a raft of electronics means you can adjust every aspect of the McLaren's character to suit the way you want to drive.
The mid-mounted 4.0-litre twin-turbo V8 is bigger than before and makes 710bhp, meaning that the car manages 0-62mph in 2.9 seconds, a tenth faster than before. It has a top speed of 220mph, while the electronics allow you to alter the traction control to deliver tail-out slides at will.
The 720S also delivers a useability you associate with new Mclarens. The ride quality rivals some GT cars and a 360-litre luggage area means pack the 720S for long trips away.  
Top 10 best performance cars 2019