'Who cares if cars can spy on you? It's the 21st century after all'
We live in an age where everything we own can track us so we shouldn't be surprised that our cars can too, says Mike Rutherford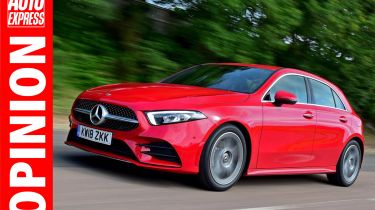 I recently had dinner with the understandably twitchy sales boss at a German car firm whose registrations are, like his annual bonus, desperately down. The poor soul confided that his stressful work life is now tougher than ever – not least because of the cheap-as-chips leasing rates arch-rival, Mercedes, is daring to offer on some of its modest models.
In short, my man argues that they're unreasonably low. But he would say that, wouldn't he? Because he and his company struggle to match them with their equivalent models. A Mercedes A-Class at around £2,000 a year, £170 a month, £39 per week is ridiculously cheap, he insisted. And he's not wrong. 
• All new cars to have 'black box' data loggers under EU law
Circa £5.50 per day for the keys to any new car on lease/long-term rental is something of a bargain. But when that vehicle wears a three-pointed star, and therefore occupies premium territory, the above usership prices are even more delicious to cost-conscious motorists – even if they're 'only' getting a bog-standard A-Class for their measly fiver or so a day. 
But Britain's biggest-selling newspaper has just come at the brand from an entirely different angle. Its front-page headline screamed: "THERE'S A SPY IN YOUR MERCEDES." And the 'Big Brother in your motor' theme continued inside the paper, where it asked: "Oh Lord, won't you spy me a Mercedes-Benz." (Geddit?) The alleged problem, according to furious civil-liberty groups and (British) politicians, is that Mercedes (German) has admitted fitting tracking devices to its cars that are, in effect, loaned out to motorists via signed lease-cum-rental agreements. Surprise surprise, such on-board tech enables the exact location of these vehicles (that are not owned by their users/borrowers, remember) to be pinpointed. Problem? What problem?
My smartphone is always with me, therefore I know and accept that I'm tracked 24/7. I use plastic rather than cash for 99 per cent of purchases, so my bank/card company has a detailed diary of where I go and when. Whether I'm driving a car belonging to a maker, dealer, rental firm, relative or anyone else, I assume my precise whereabouts are known – via sat-nav, Bluetooth devices, dash cams, black boxes, plus other in-car or on-person tech. 
For heaven's sake, I once spent a week driving a Ford that, among other things, monitored how smooth, fuel-efficient and law-abiding I was as a driver. And, when I gave the car back, I was handed a multi-page, second-by-second print-out of where and how I'd been driving, plus precise times for when the car was moving, idling or parked up. All this told me far more about me, my driving and my journeys than I knew myself. I considered it a fascinating education exercise, not an intrusion by Big Bro, or whatever they call him now. 
It's like this: if you don't own it but you're in charge of a car, van, bike, boat, truck or motorhome that you're paying to borrow or are borrowing for free, expect it to be tracked by the company or individual that owns it. Then if it goes accidentally or deliberately missing, the owner will know where to find the damn thing. 
Partnership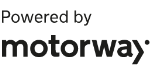 Need to sell your car?
Find your best offer from over 5,000+ dealers. It's that easy.
What could be more fair, reasonable and logical than that?
Do you agree with Mike about our Big Brother society? Let us know in the comments below...