Mercedes-AMG confirms electric performance car to take-on Taycan
A fully electric Mercedes-AMG is under development, the company's boss Ola Källenius has confirmed at the 2019 Frankfurt Motor Show.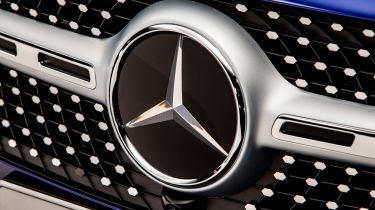 Mercedees-AMG has begun development of its first fully electric supercar, bucking a trend that has seen the maker's models feature high-power, high-displacement petrol engines over the last half century.
Up to now the AMG division's exploits in electrification have extended only as far as a powerful mild-hybrid system for models such as the AMG CLS 53 and AMG GLE 53 Coupe. Both use a twin-turbo 3.0-litre six-cylinder engine, which is supplemented by a 48-volt mild hybrid system delivering an additional 22bhp and 250Nm of torque. 
Now the company has announced it is looking beyond hybrid technology into fully electric powertrains. "We are starting to work not just on electrified AMG but also out first fully electric AMG," Källenius announced. 
No specific details were given regarding the power or performance of the vehicle, when the model would arrive, or even the segment in which it would compete. 
Back in 2013 Mercedes-AMG developed the SLS Electric drive, of which only a handful were produced and sold. It developed upwards of 740bhp but only had a range of 155 miles. 
Mercedes bought independent engineering firm AMG in 1999, and has since significantly widened the number of models wearing its high-performance-signifying nameplate. 
With powerful all-electric models such as the Tesla Model 3 Performance and recently launched Porsche Taycan getting much media attention, Mercedes-AMG's move away from traditional V6, V8 and V12 petrol engines is perhaps understandable. 
• Best electric cars to buy 2019
More tellingly, perhaps, manufacturers are legally required to get the average CO2 emissions of their new cars down to 95g/km by 2021 or risk steep fines, with electric cars key to manufacturers meeting those targets - to the extent Fiat Chrysler Automobiles recently joined forces with Tesla to 'share' emissions.
Do you think Mercedes-AMG should produce an electric car? Let us know in the comments below...