Mercedes EQC vs Audi e-tron
The Mercedes EQC and Audi e-tron are two premium electric SUVs spearheading the EV revolution. We find out which is best.
Tighter regulations, environmental trends and growing customer demand are forcing car makers to get serious when it comes to their electric vehicle strategies. And Mercedes is the latest manufacturer to launch a new all-electric model.
The new EQC is a premium electric SUV that offers a range of just over 200 miles, which puts it firmly in the same category as another recently launched model, the Audi e-tron, which we're testing it against here.
Looking at the two models side by side, it's clear that these premium manufacturers have made the decision that the upmarket SUV class is the best place to begin their new EV product offensives, because the economies of scale aren't yet in place for smaller models to be profitable.
However, customers who are looking to spend a big chunk of cash on an upmarket SUV won't be satisfied with these EVs unless these newcomers are at least as good, if not better than, their combustion-engined equivalents. Buyers will be looking for usable range and strong performance, plus all the latest in-car tech and good practicality, too. 
Here we see which of these premium EVs best lines up with those expectations.
Mercedes EQC
| | |
| --- | --- |
| Model: | Mercedes EQC 400 4MATIC AMG Line Premium Plus |
| Price: | £74,310 |
| Engine: | Dual electric motors/85kW battery, 402bhp  |
| 0-60mph: | 5.2 seconds |
| Test economy: | 2.7 miles/kWh  |
| CO2: | 0g/km   |
| Annual road tax: | £310 |
The Mercedes EQC is closely matched with the e-tron, because they both have the same power output and a similar useable battery capacity. The two models are close on price as well; in AMG Line Premium Plus form, the EQC costs £74,610.
Design & engineering
The EQC has an 85kWh battery on board, and 80kWh of it is usable (this helps prolong its life), while the e-tron has a 95kWh battery with a usable capacity of 84kWh, so they're closer in reality than it might look on paper.
Both also use a dual-motor layout, with one on each axle, which combine to provide these cars with 402bhp and four-wheel drive. However, one area where the Mercedes outshines its rival is torque, as it has 760Nm available, while the Audi has 664Nm. 
Another similarity is that the lithium-ion battery is sandwiched in the floor, so the centre of gravity is kept low. But these cars are still heavy. The EQC weighs 2,495kg and the e-tron is 2,490kg, so they're much weightier than a normal SUV of this size.
The EQC is based on similar architecture to the Mercedes GLC, rather than using a bespoke EV platform. But that doesn't put it at a disadvantage here because the e-tron is based on a toolkit of parts used in other Audi models, too.
Mercedes claims 259 miles of range (WLTP), so more than the Audi's 239 miles. Yet the e-tron is able to use 150kW rapid chargers, while the EQC is only equipped for a 110kW maximum. At those charging rates, a 10-80 per cent boost – think mid-journey pit-stop – takes 35 minutes in the EQC and 25 minutes in the Audi. At home, charging with a wallbox will take 12 hours and 45 minutes for the Mercedes, but 13 hours 30 minutes for the Audi. 
Partnership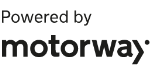 Need to sell your car?
Find your best offer from over 5,000+ dealers. It's that easy.
The EQC's cabin isn't too different from the rest of the Mercedes line-up. There are neat touches, such as the metal grille that runs across the dash, and the MBUX infotainment system is excellent. But there are a few cheaper-feeling materials, such as on the centre console, that look out of place in a car of this price. The Audi's interior feels of a slightly higher quality.
The EQC tested here also features a head-up display, 360-degree parking cameras, 21-inch alloy wheels, a sunroof, augmented reality sat-nav directions on the two 12.3-inch infotainment display screens and wireless smartphone charging.
Driving
One of the first things you notice when driving most EVs is how rapid they are from a standing start, because the motors don't need time to build up torque like a combustion engine does. The EQC follows that trend, and while it feels very similar to the e-tron for acceleration, it was actually slightly faster.
It took just 5.2 seconds to go from 0-60mph and 1.5 seconds from 30-50mph, both times 0.2 seconds quicker than the Audi. However, the EQC was a little behind its rival from 30-70mph and 50-70mph, at 4.4 and 2.9 seconds respectively, because the e-tron is slightly punchier at higher speeds. 
Power delivery is virtually identical, because of the nature of electric motors; the EQC has a bit more torque, but it's deployed in the same way. There's little difference in performance.There are more similarities in the driving experience, however, because these cars offer little driver involvement, and the steering is fairly lifeless in both as well. 
The EQC is just as comfortable as the Audi, although the e-tron deals with lumpy surfaces at low speed slightly better than the Mercedes. However, it settles down at higher speeds, and versions on smaller wheels than our test car's 21-inch rims are likely to be more composed around town.
Adaptive dampers mean you can change how firm the ride is, but there's not a huge difference between the modes. It does a good job of hiding the car's kerbweight in corners because of the low centre of gravity, but ultimately weight wins out; you're always aware of the momentum the EQC carries, which dulls its responses.But this isn't a driver's car, so the comfort and refinement are much more important.
Practicality
The EQC isn't small, and its 500-litre boot is spacious, but it loses out on room next to its rival. The rear seats offer enough legroom for adults, but the Audi is bigger. The Mercedes' real problem is headroom, which is quite poor. Tall passengers will find their head touches the roof, despite a cut-out in the headlining that creates extra space above the rear seats.
It feels much darker and more cramped in the back of the EQC, too. While there's about as much centre console storage in the Mercedes, it's well designed and easier to access in the Audi.
Ownership
In AMG Line Premium Plus form, the EQC is packed with safety kit. Adaptive cruise, autonomous braking, blind-spot and lane-keep assist and a 360-degree camera all feature. Our car was also fitted with the £1,695 Driving Assistance Pack, adding active blind-spot assist, steering assist and a pedestrian warning function.
Running costs
Both EVs will cost far less to run than a petrol or diesel car of the same price and power output. The EQC returned 2.7 miles per kWh, so its 80kWh usable battery gives a maximum range of 216 miles. At £10 for a full charge, based on an electricity price of 12.5p per kWh, it'll cost 4.6p per mile, or just £556 for 12,000 miles of driving.
The Audi was slightly less efficient, at 2.3 miles per kWh, so it costs more to run – 5.4p per mile, or £652 for 12,000 miles – and its usable battery capacity of 85kWh results in a range of 193 miles.
Testers' notes
"These EVs are premium models that cost more than £40,000, so they aren't free to tax. You'll pay the £320-a-year VED surcharge for the first five years, then nothing after that."
Audi e-tron
| | |
| --- | --- |
| Model: | Audi e-tron 55 quattro |
| Price: | £72,310 |
| Engine: | Dual electric motors/95kW battery, 402bhp  |
| 0-60mph: | 5.4 seconds |
| Test economy: | 2.3 miles/kWh |
| CO2: | 0g/km |
| Annual road tax: | £310 |
The Audi e-tron is £2,300 cheaper (£72,310) than our EQC test car in AMG Line Premium Plus trim. But if you want the same amount of equipment, you'll need to add extras to the Audi.
Design & engineering
Just as the EQC uses parts shared with Mercedes' GLC, the e-tron is based on Audi's MLB architecture. It's been heavily adapted to accommodate the batteries under the floor, and an electric motor on each axle, but the e-tron does share parts with the the German brand's Q5 and Q7 SUVs.
The motors deliver a total of 402bhp and 664Nm of torque, and as with the Mercedes, the e-tron has a single-speed automatic gearbox. Both cars also feature an adjustable regenerative braking set-up, which can be controlled using paddles on the wheel. Unlike changing gear in a petrol or diesel car, these controls are used to increase or decrease the amount of braking regen when you lift off the throttle pedal.
With capacity for 150kW charging, the e-tron can be topped up from 10-80 per cent in just 25 minutes, which is very useful. However, it has a shorter range than its test rival (both WLTP and our own figures indicate around 20 miles less) and takes longer than the EQC to charge to 100 per cent at home.
Air suspension is  standard here, and in the e-tron you can choose different modes to alter the ride height and damping stiffness. They also alter the steering weight and throttle response.
There's a hi-tech feel in the cabin, although no more so than in any other Audi with the latest three-screen infotainment set-up. This is an excellent system, though, and is combined with lots of high-quality materials, a simple but elegant design and superb build quality. This all means the interior is a bit more befitting the high price tag than the EQC's.
Standard kit is very good, with the trio of screens, sat-nav, smartphone connectivity and a 360-degree camera all fitted as standard. You also get 20-inch alloy wheels, climate and adaptive cruise control, heated leather seats, LED lights and keyless go.
Driving
With the e-tron weighing a similar amount but offering less torque than the EQC, it's just a little slower off the mark; it needed 5.4 seconds to go from 0-60mph in our tests, while the Mercedes took 5.2 seconds.
But at higher speeds the Audi took some ground back from the Mercedes, taking just 2.6 seconds to go from 50-70mph, which was 0.3 seconds faster than the EQC's 2.9-second time. Still, these numbers don't mean too much in normal driving conditions, and both are very fast cars. In a straight line they'll outperform some sports cars and nearly all hot hatchbacks, and will surprise many EV newcomers.
They certainly wouldn't keep up on a twisty road, though, because their hefty kerbweights and numb steering mean they're not up to much in bends. Clever torque vectoring adjusts where the Audi's power is delivered while cornering, which helps boost agility, but the steering is so numb and light that it's not much fun to drive. 
The Mercedes is a little more satisfying because its control weights are better, but neither car offers a great driver connection. Both are much better when driven in a relaxed manner.
• Best hybrid cars to buy 2019
The Audi's 21-inch wheels are prone to cause discomfort over potholes at lower speed, but the EQC also suffers from this on the same size of wheels. The e-tron doesn't shuffle around as much over roads with lots of smaller bumps, but it's slightly less refined and composed at higher speeds than the Mercedes. The differences between them in this regard are pretty small, though, and overall both are comfortable, relaxing and refined, especially as their strong performance allows for effortless overtakes, and it's easy to get up to speed with no gears.
Practicality
The e-tron is much more spacious inside than the EQC, especially for passengers in the rear, where there's more leg and headroom. The Audi also has a bigger boot than the Mercedes, at 664 litres, which is 164 litres more and a very good size considering the battery under the floor. There's 1,725 litres available with the seats folded down, too, which is 665 litres up on what the EQC offers in this configuration.
The e-tron comes with a Type 2 charging cable and a three-pin plug as standard, which matches its rival. The EQC also features a year's free rapid charging on the Ionity charging network, which is one of the companies currently offering 100kW chargers around the UK. On both the cables are stored under the boot floor, or in a compartment under the bonnet.
Ownership
Mercedes took 15th place out of 31 manufacturers in our Driver Power 2019 dealer survey, and Audi finished 20th.
Euro NCAP gave the e-tron a full five-star rating for safety, and this is reflected in the standard kit: AEB, lane-keep assist and adaptive cruise control are all included. However, blind-spot assist is part of the optional £1,125 City Assist pack.
Running costs
SINCE both zero-emission models sit in the lowest 16 per cent Benefit-in-Kind (BiK) tax band, they're cheaper to tax than an equivalent petrol or diesel, yet because they cost more than £70,000, they're still pricey. Higher-rate earners will pay £4,772 for the EQC and £4,576 for the e-tron. But next year's rate for EVs drops to zero per cent, so there will be no tax, aside from VED, to pay.
Both cars have very high predicted residual values, at 65.4 for the Mercedes and 62.9 per cent for the Audi. The former will lose £25,726 and the latter £26,813.
Testers' notes
"The Audi gets an 11kW on-board charger as standard, but you can upgrade this to a 22kW unit to cut charging times. The EQC uses a 7.4kW on-board charger."
Verdict
First place: Mercedes EQC
The Mercedes EQC nudges ahead of the e-tron by a hair's breadth because of its better efficiency, but if space is more important to you then the Audi is a better choice. There's little to split the two elsewhere, because both models offer impressive performance and very low running costs. They're expensive to buy and not very exciting to drive, but the levels of comfort and refinement are brilliant.
Second place: Audi e-tron
Even with its larger useable battery capacity, the e-tron couldn't match the EQC's range because it just isn't as efficient; its 2.3 miles per kWh figure is one of the lowest we've seen in an EV so far. Despite this, it's still far cheaper to run than a conventionally-fuelled car of the same size, and offers loads of interior space, great rapid-charging capability and a high-quality, hi-tech interior.
Also consider...
Model: Jaguar I-Pace EV400 HSEPrice: £74,995Engine: Twin e-motors, 90kWh battery
The Jaguar I-Pace is one of the best EVs around. It's one of very few models that are genuinely fun to drive as well as fast in a straight line. The Brit also offers a hi-tech and interesting cabin, a comfortable ride and plenty of equipment as standard.
Model: Tesla Model S Long RangePrice: £78,050  Engine: Twin e-motors, 100kWh battery
If SUVs aren't your thing, a Tesla Model S might be the right choice. It's a range king, as the name implies, because it can cover 375 miles on a single charge (WLTP figures). It's spacious inside, with a minimalist feel to the interior and lots of tech.
Figures
| | | |
| --- | --- | --- |
|   | Mercedes EQC 400 AMG Line Premium Plus | Audi e-tron 55 quattro Plus |
| On the road price/total as tested | £74,610/£76,900 | £72,310/£89,395 |
| Residual value (after 3yrs/36,000) | £48,780/65.4% | £45,497/62.9% |
| Depreciation | £25,830 | £26,813 |
| Annual tax liability std/higher rate | £2,386/£4,772 | £2,288/£4,576 |
| Annual elec. cost (12k/20k miles) | £556/£926 | £652/£1,087 |
| Insurance group/quote/road tax cost | TBC/TBC/£320 | 50/£897/£320 |
| Servicing costs | £2,569 (6 years) | £799 (2 years) |
| Length/wheelbase | 4,774/2,873mm | 4,986/2,995mm |
| Height/width | 1,622/1,884mm | 1,705/1,995mm |
| Powertrain | 2x e-motors | 2x e-motors |
| Peak power | 402bhp | 402bhp |
| Peak torque | 760Nm | 664Nm |
| Transmission | Single-spd auto/4wd | Single-spd auto/4wd |
| Battery capacity/usable | 85/80kWh | 95/84 kWh |
| Boot capacity (seats up/down) | 500/1,060 litres | 660/1,725 litres |
| Kerbweight/payload/towing capacity | 2,495/445/1,800kg | 2,490/640/1,800kg |
| Turning circle | 11.8 metres | 12.2 metres |
| Basic warranty (miles)/recovery | 3yrs (unlimited)/4yrs | 3yrs (60,000)/3yrs |
| Driver Power manufacturer/dealer pos. | 26th/15th | 16th/20th |
| NCAP: Adult/child/ped./assist/stars | N/A | 91/85/71/76/5 |
| 0-60/30-70mph | 5.2/4.4 secs | 5.4/4.3 secs |
| 30-50mph | 1.5 secs | 1.7 secs |
| 50-70mph | 2.9 secs | 2.6 secs |
| Top speed | 112mph | 124mph |
| Braking 70-0/60-0/30-0mph | 48.2/31.8/10.6m | 53.1/38.1/10.9m |
| AE economy/actual predicted range | 2.7 miles/kWh/216 miles | 2.3 miles/kWh/193 miles |
| Claimed range (WLTP) | 259 miles | 239 miles |
| Charging time (3.7kW/7.4kW/11kW) | 25h30m/12h45m/12h45m | 26h45m/13h30m/9h |
| Charging time (50kW/100kW^) | 75m/35m | 74m/25m |
| Actual/claimed CO2/tax bracket | 0/0g/km/16% | 0/0g/km/16% |
| Airbags/Isofix/park sensors/camera | Six/yes/yes/yes | Seven/yes/yes/yes |
| Auto box/lane-keep/blind spot/AEB  | Yes/yes/yes/yes | Yes/yes/£1,125*/yes |
| Clim./cruise ctrl/leather/heated seats | Yes/yes/yes/yes | Yes/yes/yes/yes |
| Met paint/LEDs/keyless/pwr tailgate | £685/yes/yes/yes | £750/yes/yes/yes |
| Nav/digi dash/DAB/connected apps | Yes/yes/yes/yes | Yes/yes/yes/yes |
| Wireless charge/CarPlay/Android Auto | Yes/yes/yes | Yes/yes/yes |