Mercedes EQC 400: long-term test review
Final report: The electric Mercedes EQC SUV puts electric car efficiency firmly in the spotlight
Find your Mercedes EQC
Offers from our trusted partners on this car and its predecessors...
Or are you looking to sell your car?
Advertisement
Verdict
Our man thinks it's time we started paying more attention to efficiency, rather than how many miles an EV will do on a charge; the EQC's 244-mile official range only tells half the story. Efficiency aside, it has been an adept family SUV, with S-Class levels of luxury and refinement.
Mileage: 4,393
Efficiency: 2.4 miles/kWh
Ever since I took delivery of our Hyacinth Red Mercedes EQC last December, I've found myself drawing comparisons with the MINI Electric I ran previously. In many respects, the Merc comes out on top: it's more practical, it's faster, and it's more luxurious. But arguably of greater importance for many EV buyers, it'll do more miles on every full charge.
Almost immediately I saw my electricity bill rocket though. As things progressed into the new year and beyond, my calculations showed I was spending almost twice as much charging the EQC as I did the MINI.
When you think about it, the reasons are obvious. The Mercedes weighs a substantial 2,495kg, not far shy of twice the MINI's 1,440kg. Heavier cars use more energy, of course, and just as a 2.5-tonne petrol SUV would see you making more frequent trips to the filling station, a big EV requires more electrons to get you from A to B.
This got me thinking: at the moment, electric car buyers seem more interested in how many miles their chosen model will do on a charge, rather than efficiency in the conventional sense. That, to me, is the equivalent of asking the salesperson how big the fuel tank is, rather than how many miles it'll do for every gallon of fuel used.
I understand that many early adopters are wealthier individuals, perhaps looking to lessen their environmental impact or reduce commuting costs. But as electric vehicles become more mainstream, a shift in mindset is required from outright range, to how many miles a car can cover for every kilowatt-hour of energy used.
So, while my EQC will do a quoted 244 miles on a charge, the reality is that I've averaged only 2.4mi/kWh over almost 4,500 miles, or around 192 miles for every full top-up. Compare that with my MINI's  4.2mi/kWh (121-mile real-world range) and it's easy to see how the costs tot up.
To give you an idea of the numbers involved, charging at home using the UK's average price of 17.2p/kWh for standard electricity (off-peak tariffs are available) the Mercedes costs £13.76 to replenish from empty. Using an InstaVolt public rapid charger (40p/kWh), that rises to £32: roughly seven or 17 pence per mile, respectively. The MINI is more like 4-10 pence per mile, depending on where you charge, and the price of electricity.
This means over 4,393 miles, if I charged exclusively at home, the EQC would have cost roughly £308 in electricity. That's much less than fuelling a petrol or diesel-powered Mercedes GLC, but it's far more than the £176 I would have spent running the MINI over the same distance. Charge using the public network and the difference would have been greater still. Don't forget the EQC costs almost three times as much to buy, even if it is much more premium and practical.
Of course, running costs are just part of the ownership experience, and over the past nine months there has been plenty I've enjoyed about the Merc. The extra space has been welcome; with my daughter now 15 months old, the bigger boot and rear doors have made carrying her kit much easier.
Partnership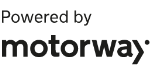 Need to sell your car?
Find your best offer from over 5,000+ dealers. It's that easy.
Performance, while potent, isn't something I've leaned on particularly regularly. Cars like this promote a more relaxed driving style, meaning I've often defaulted to the EQC's Eco mode and ramped up the regenerative braking to its strongest setting. This makes it a doddle to drive in town, rarely needing the conventional brake pedal in everyday use.
Ride comfort is another area where the Mercedes excels. It's whisper-quiet despite the huge 21-inch wheels, while the hi-tech dash, luxurious cabin and sumptuous seats make every journey a breeze. The stereo is a highlight, sounding crisp no matter what you're listening to. It all helps make the EQC one of the most relaxing cars on sale.
So would I recommend an EQC? Yes and no. You can't argue with the build quality, luxury and refinement, but at almost £75,000, expectations are unsurprisingly high. Ultimately, rivals are better to drive, and many are more efficient, not least those that are lighter, or less powerful.
Mercedes EQC: second report
The Mercedes EQC was the first of Merc's new breed of EVs, but how does it measure up to a young pretender?
Mileage: 3,334
Economy: 2.3miles/kWh
Mercedes is not a manufacturer to rest on its laurels. It's a company that, over the past three decades or so, has invented entire model niches, sub-brands, and sporty spin-offs in an attempt to cover every corner of the new-car market.
As the world opened its eyes to electrification, Mercedes was at the forefront once again. As a result, it now offers mild-hybrid and plug-in hybrid powertrains across much of its line-up, with fully electric models already here too, and more on their way.
The EQC – a Jaguar I-Pace-rivalling SUV with a 250-mile range and room for five passengers – was the first, but Merc's new EVs are arriving thick and fast. The flagship EQS is just around the corner, and the V-Class-bodied EQV all-electric passenger van has already gone on sale. 
So when I was recently given the chance to try the all-new Mercedes EQA on UK roads, it seemed the perfect opportunity to compare it side-by-side with my EQC. Is the GLA-based EQA no more than an EQC that's been put on a hot wash? A cheaper, more compact version of my car, with less power, less kit and some smaller wheels? Or does it have something extra to offer?
First things first, the EQA doesn't feel significantly smaller in the metal – inside or out. If anything, the packaging is more effective; there's enough space for adults to sit comfortably both up front and in the back seats. Its boot isn't as big, however; the EQA's 340 litres play 500 in the EQC, although the difference is rather less pronounced with the seats down.
That's one area that, to date, hasn't impressed me with the EQC. This is a family SUV, yet its boot is almost completely filled by my daughter's buggy – meaning that bags often find themselves on the back seats, or at my wife's feet in the front. Thankfully, there's space under the boot floor for the charging cables.
Sitting in the front of the EQA, Merc's 'hot wash' tendencies are clear as day. The layout is almost identical to the EQC's, and while some of the gloss black plastics have been swapped for satin trim, nothing feels particularly cheap or nasty. In fact, you'd expect a much narrower gulf in list prices than the £30k-odd difference as tested.
Performance is one area where you do notice the difference between EQA and EQC. With less than half the power, the smaller SUV (in entry-level EQA 250 Sport guise here) offers a more sedate driving experience. It's quick enough, mind, and more powerful 4MATIC all-wheel-drive models have recently been announced should you want a bit more punch. We wouldn't bother, though – the EQA feels lighter on its feet and more fun to drive than the lardy 2.5-tonne EQC.
Then there's the small matter of range. That lofty kerbweight has a dramatic effect on efficiency; through the colder months I was seeing as little as 2.0 miles/kWh in the EQC, though as the weather's improved that figure has risen to around 2.6 miles/kWh on occasions – or 200-220 miles on a charge. And yet despite its smaller 66.5kWh battery, the EQA returns a similar real-world range.
All this may sound as if I've not yet gelled with the EQC, but in reality I'm loving how relaxing it is to drive. Whatever the journey, it's a refined, capable and quiet family car with enough gadgetry to make even the most mundane trip a breeze. It's funny the effect an EV has on your driving style too; I no longer feel in a rush to get anywhere.
And as we waved goodbye to winter, the EQC's heated seats gave way to the ice-cold climate control and sliding sunroof – though I do wish Merc would offer a larger glass panel than the slightly old-fashioned letterbox opening on our car. Being able to pre-cool the cabin is a lifesaver, though, and an EV boon I wouldn't like to live without.
Mercedes EQC: first report
The Mercedes EQC – the first member of the premium brand's new all-electric EQ range - joins our fleet 
Mileage: 1,752
Economy: 2.2 miles/kWh
Regular readers will have seen my final report on my MINI Electric only a few weeks ago, but as the saying goes: out with the old, in with the new.
Since the MINI left us, I've welcomed the pricier, plusher, and more practical Mercedes EQC to our fleet. It's still electric – a feature that goes with the territory for me as editor of Auto Express' sister site DrivingElectric.com – but that's where the similarities end.
As well as being all those things above, it'll also do twice as many miles as the MINI on a charge. I'm getting around 180 miles at the moment – some way off Merc's 252-mile claimed range, although I expect the weather is to blame. It'll also charge more than twice as quickly as the MINI; the EQC's 110kW capability trumps the hatch's 50kW limit.
This 2.5-tonne SUV is the first electric Mercedes under the firm's new EQ sub-brand. The C in its name aligns it with the petrol and diesel-powered GLC; the EQV passenger van is now on sale in the UK, and a GLA-based EQA has also been revealed. EQE and EQS models, among others, will arrive later.
Mercedes is all-in on electrification, then. But unlike Jaguar and some other makers, the German firm has shunned a bespoke EV platform in favour of adapted architecture from its combustion-engined cars.
In theory, while this method has benefits when it comes to cost and economies of scale, there are compromises to be made in terms of weight, space and practicality. We'll discuss the pros and cons in greater detail in a future report.
But onto the specs – and the reason I'm clutching so much fruit in the image above. The EQC comes in either Sport or AMG Line trim, with the latter available with Merc's familiar Premium and Premium Plus packs. Our EQC is the most expensive you can buy, with a list of equipment that wouldn't look out of place on cars costing twice the price.
All AMG Line cars get LED lights, 20-inch wheels and leather seats, plus acoustic glass and an automatic tailgate. Keyless go, pre-entry climate control (a godsend in the winter months) and Merc's MBUX infotainment system, with sat-nav and a reversing camera, are also included.
But herein lies the issue. The EQC isn't a cheap car to start with; prices begin at £65,720, which is £23,470 more than an entry-level GLC 220 d. And yet to get essential pieces of kit you need to add pre-packaged equipment bundles – as if Tesco forced you to buy a pack of six Royal Gala apples when all you wanted was a single Granny Smith.
To get smartphone integration (wireless charging plus Apple CarPlay and Android Auto), for example, you'll need to step up to AMG Line Premium – for an eye-watering £4,645. Doing so also brings the 21-inch wheels and sunroof on our car, plus augmented reality for the sat-nav – a feature that overlays arrows onto images projected from the front-facing camera, direct to the car's central infotainment display.
Premium Plus brings everything listed above, plus the Parking Package with 360-degree cameras, a head-up display, and 12-way electrically adjustable seats for an additional £2,250 on top of the Premium pack price. The only other options fitted to our car are the Driving Assistance Package (£1,695) and the Designo Hyacinth Red metallic paint (£895).
The reason Mercedes and many other firms are beginning to operate this way is largely due to recent legislation. With the new Worldwide Harmonised Light Vehicle Test Procedure (WLTP) dictating what fuel economy or range a car is capable of, makers like Mercedes must test every combination of options before publishing its numbers. Packaging wireless phone charging with a sunroof reduces the admin – and associated cost – of testing time and time again.
My job, then, is to pick apart our EQC's spec sheet and help you decide which option packs are worth the money and which you should ignore. It's certainly going to be an interesting six months.
| | |
| --- | --- |
| Model: | Mercedes EQC 400 AMG Line 4MATIC Premium Plus |
| On fleet since: | December 2020 |
| Price new: | £74,610 |
| Engine: | 2x e-motor/80kWh battery, 402bhp |
| CO2/tax: | 0g/km/£0 |
| Options: | Driving Assistance package (£1,695), Designo Hyacinth Red metallic paint (£895) |
| Insurance*: | Group: 50 Quote: £1,126 |
| Mileage: | 4,393 |
| Economy: | 2.4 miles/kWh |
| Any problems? | Chipped windscreen, covered on insurance |
*Insurance quote from AA (0800 107 0680) for a 42-year-old in Banbury, Oxon, with three points.