New 2024 Mercedes EQ saloon spotted on the road
Fresh spy pictures give us our best look yet at new Mercedes EV
Mercedes' all-electric future has already begun with a strong range of EQ-badged cars, but a new entry-level car will be revealed soon and we've caught it in its latest stage of development.
As part of its plans to shake up its model range this decade in the hope of creating a more premium brand image, Mercedes will introduce an all-new compact luxury car that should take the position of an EQA saloon. We already know a few details about the new offering and a recent teaser image confirms that a concept version will be on display at the Munich Motor Show in September. 
The shadowy picture only illustrates the top half of the concept, although it looks similar in proportion to the current Mercedes CLA saloon. There aren't any door handles on show and traditional wing mirrors feature rather than digital ones.
As for the production version, we've caught it testing numerous times before and our latest spy shots highlight some new details previously covered by camouflage. The production headlights are almost completely revealed here and they shouldn't mark a huge departure from the sleek units found on the current CLA and new CLE. 
Instead of the traditional door handles we've seen on previous test cars, there are pop-out handles on this model. There's also a blanked-off front grille to improve aerodynamics, and to the rear a tiny lip spoiler on the boot lid. The rear lights should also look similar to the design found on current Mercedes models. Overall, the entry-level Mercedes EV will look to mirror plenty of the sporty style offered up by the current CLA. 
Not only will the entry-level Mercedes electric car create a more premium bottom line for the brand's portfolio, it'll also mark the debut of a new platform and infotainment system. Based on the firm's forthcoming MMA underpinnings, the new all-electric compact saloon will rival Tesla's Model 3 as the most affordable model in the Mercedes range.
Speaking to investors last year on the future of the company's line-up, Mercedes boss Ola Källenius said: "The entry point to the Mercedes brand in the future will be a different one than it is today." On top of this, a strategy presentation showed that the company plans to reduce its 'portfolio of variants' (understood to mean bodystyles) in the 'entry luxury' class from seven to four, raising prices as well.
Despite its position as the cheapest electric Mercedes, we expect it to feature technology from the brand's record-breaking Vision EQXX concept car, which focused on maximising efficiency to deliver range.
In a smaller car such as the first MMA-based model, this will be key, so some of the EQXX's motor tech (delivering 95 per cent efficiency), power-control electronics and other features could be scaled up for series production in the new model. It's also likely that the car's sleek styling will draw on aerodynamic cues first seen on the EQXX to reduce drag and increase range.
Mercedes Chief Technology Officer Markus Schäfer told Auto Express that the battery, e-motor, aspects of the EQXX's inverter and some 'bionic engineering' cast-metal parts will feature on series production cars in the future, so there will be a large carryover from this test bed. "We wanted to have something that mirrored what was happening in the real world," he said of the EQXX. "We want to bring this tech to series production and see the same results."
Partnership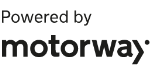 Need to sell your car?
Find your best offer from over 5,000+ dealers. It's that easy.
Källenius was also keen to highlight how: "This new MMA architecture ushers in a new generation of technology, both on the drivetrain side in terms of battery chemistry, efficiency, and the drivetrain itself."
In line with the EQXX project, Mercedes is explicitly focusing on "greater range from smaller batteries", with a future target of more than 800Wh/l (for reference, a Tesla Model 3 battery offers an energy density of around 680Wh/l), with a slim battery in the car's floor helping to free up space. Expect the new car to eclipse the longest range currently on offer in the EQA SUV, at 324 miles.
This tech transfer will extend to the infotainment, because the new car will also mark the debut of Mercedes' MB.OS infotainment system. The new model will likely offer a widescreen digital dash and infotainment panel as part of the company's target for its advanced graphical interfaces, but it's the system behind the scenes that could be even more interesting.
Mercedes has experimented with a new type of processor that performs tasks in "neuromorphic spikes". Put simply, this means that the computer stores up tasks and executes them in one go once a threshold is reached, saving energy and boosting driving range in the process.
Unlike premium rivals such as Volvo and Polestar, who have paired with Google for their infotainment software, the German firm is going it alone with the development of MB.OS, and Chief Software Officer Magnus Östberg told Auto Express: "We are the architects of our own house, as it were. It's important to have ownership of your own OS for safety and security."
The new saloon was initially thought to be called EQA, but the name is now uncertain following reports that Mercedes will drop the EQ branding for EVs as its range moves towards full-electric models in Europe by 2030. Whatever it's called, this new car represents the start of a renewed focus on profit per car and sales margins, rather than volume. The company is pushing its most affordable models further upmarket, with a greater focus on higher-margin, luxury cars.
Mercedes aims to reduce its presence in the 'entry luxury' sector, predicting a 25 per cent reduction in market share by 2026; sales volumes have already declined from around 680,000 cars in this area of the market in 2019 to about 570,000 in 2021.
Despite this, from 2019 to 2021 the average sale price of Mercedes cars in this class rose by around 20 per cent – and the brand says it will be "significantly up" by 2026, reflecting the more luxury-focused approach it will take, ditching mainstream expansion and the chase for sales volumes.
Can't wait for the new baby Mercedes? These are the best small electric cars to buy right now...