Mercedes S-Class vs BMW 7 Series
The latest Mercedes S-Class meets the BMW 7 Series in a limo battle that's raged for decades
Despite the push towards SUVs, the best luxury cars you can buy are still traditional four-door limousines.
These long-wheelbase models are built with comfort and luxury at the core of their designs, and with that comes loads of hi-tech equipment, plush interiors and world-beating ride quality. This new Mercedes S-Class is an update of its predecessor, and it's had a thorough revamp, with a new engine and much more technology in the cabin.
The facelift will help it to take on the BMW 7 Series – a car that is similarly laden with the latest technology. These two luxury rivals have been battling it out for decades, but which will come out on top this time?
Head-to-head
| | | |
| --- | --- | --- |
| Model: | Mercedes S 350 d AMG Line L | BMW 730Ld M Sport |
| Price:  | £75,505 | £74,290 |
| Engine:  | 3.0-litre 6cyl diesel | 3.0-litre 6cyl diesel |
| Power/torque:  | 282bhp/600Nm | 261bhp/620Nm |
| Transmission: | Nine-speed automatic, rear-wheel drive  | Eight-speed automatic, rear-wheel drive  |
| 0-60mph | 6.1 seconds | 6.2 seconds |
| Top speed | 155mph | 155mph |
| Test economy:  | 46.6mpg | 33.8mpg |
| CO2/tax:  | 139g/km/£450 | 132g/km/£450 |
| Options: | Premium Plus package (£6,695), Driving Assistance Plus package (£1,695), individual rear seats (£5,000), roller blinds (£1,010), rear climate control (£1,070), tinted windows (£345), Exclusive Nappa Leather Package (£6,890), wood trim (£500), 20-inch alloys (£985) | Sky Lounge panoramic sunroof (£1,695), Sun protection glass (£420), Driving Assistant Plus (£2,960), adaptive LED headlights (£1,360), Advanced Parking package (£1,100), Premium package (£2,100), Rear Seat Comfort package (£4,815), 20-inch alloys (£1,100), Bowers & Wilkins stereo (£3,775) |
Mercedes S-Class
For: Extremely comfortable, loads of hi-tech kit, luxury, high-quality interior.Against: Feels large on UK roads, interior doesn't seem quite as modern as BMW's.
The Mercedes S-Class is known as a tech leader in the car industry, and it's a halo model for the brand with the latest technology developed here trickling down to the rest of the range. This latest facelifted model features new bumpers, lights and a fresh grille, but more importantly, there's also an updated powertrain.
These cosmetic updates mean the car looks a little fresher, but there's nothing revolutionary there; the key change in terms of engineering is a new straight-six diesel engine, which replaces the V6 in the previous S 350 d model.
The old V6 motor was powerful and quiet, but this new unit is even better. It's refined even when it's under load and has all the power you'd ever really need, plus it's also smoother and more enjoyable than the outgoing V6.
It has 282bhp and 600Nm of torque available from just 1,200rpm, so there's enough grunt to feel suitably effortless on the road. It's a little more powerful than the 261bhp engine in the 7 Series, although the BMW's engine has a higher maximum torque figure of 620Nm.
In most of our performance tests the S-Class was only a fraction behind the BMW, despite its kerbweight of 1,990kg meaning the Mercedes is 120kg heavier than its rival in this shoot-out.
The S-Class took 6.1 seconds to go from 0-60mph, which was a tenth of a second quicker than the BMW. Yet from 30-70mph the BMW clawed that tenth back; the Mercedes clocking 5.4 seconds against the BMW's 5.3 seconds.
From 30-50mph in fourth gear the S-Class recorded 3.7 seconds, but the lighter BMW was much faster and did it in just 2.9 seconds.
Both have fantastic performance, though, and are built for effortless motorway cruising. The nine-speed automatic gearbox is also very smooth, so even when it does kick down to accelerate there's little hesitation. It also helps the engine sit at just 1,250rpm at 70mph, keeping things quiet on the motorway. Our tests showed that the S-Class was quieter at that speed than the BMW by two decibels, and even at 30mph it was significantly more hushed, too.
Partnership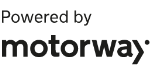 Need to sell your car?
Find your best offer from over 5,000+ dealers. It's that easy.
The Mercedes' plush interior doesn't look as modern as the 7 Series', with a more traditional design, but material quality is top-notch and it's as luxurious as you'd expect a £75,000-plus car to be. Along with its long list of standard kit, our car had the £5,000 rear seat package that adds individually reclining rear seats, as well as an incredible level of entertainment features. 
Testers' notes
• Twin screens: The two large display screens work as an instrument panel and infotainment. They look great and operate well using the controls on the steering wheel.
• Plush seats: The soft seats are some of the most comfortable to sit in of any car. They are heated and ventilated here so you can stay comfy in any weather.
• Wood trim: Optional wood trim sounds a bit old-fashioned, but it has a high-quality feel and is a far cry from the ugly styles found in models of decades past.  
BMW 7 Series
For: Excellent performance, modern interior, impressive handling and agility for such a big car.Against: Not as comfortable as the Mercedes, poor residual values, disappointing fuel economy.
The BMW 7 Series has been competing with the S-Class since the seventies, and while these two models are unrecognisable from their grandfathers, the rivalry remains.
With its superb driving position, well controlled chassis and strong performance, the 7 Series is a better driver's car than the Mercedes, but there's less of a difference than you might expect. That's because the S-Class is better to drive than ever while still being comfortable, and the BMW is more comfortable than ever while still being good to drive, so the two have converged towards the same ground.
The 7 Series' 3.0-litre six-cylinder diesel is smooth and powerful, and although it's a little less potent than the S-Class' new engine, the BMW's lighter kerbweight helps keep it competitive with its limousine rival here.
In our track tests the BMW put in a strong performance, beating the S-Class in nearly every in-gear test. The 7 Series took just 2.4 seconds to go from 30-50mph in third gear, two tenths faster than its rival, and just 3.7 seconds to cover from 50-70mph in fifth gear.
Yet ride quality and comfort are arguably more important here as long as there's adequate performance, which there is in both models.
There's very little to separate the BMW and the Mercedes, because in the 7 Series' Comfort Plus mode the damping is ultra plush and super smooth, just like in the S-Class. However, the BMW's body and wheel control is just a little tighter, which brings benefits in terms of handling; on smooth roads it's not quite as flowing as the Mercedes, although there's really not much between them.
Refinement is brilliant and both gearboxes are superb, shifting with such smoothness that you often won't realise they've changed gear at all. The BMW's transmission is sharper when you're driving quickly, and responds with more urgency if you need to shift up or down in a hurry.
Inside, the BMW feels more modern than the Mercedes does, thanks to a simpler design using metal rather than wood as a core part of the look. Quality is easily a match for its rival and there's just as much hi-tech equipment as standard, although the gesture control for the infotainment is a frustrating gimmick really.
There's the same level of multimedia in the back because our car had the £4,815 Rear Seat Comfort package. There's as much space and tech inside as the S-Class as a result. 
Testers' notes
• Infotainment: BMW's 10.25-inch screen is smaller than the twin units in the S-Class, but the interface is easier to use, with a more modern feel.
• Heated seats: Our car's £2,100 Premium package adds a heated steering wheel, centre console, rear centre armrest and side armrests.
• Materials: Interior quality is excellent. Nappa leather upholstery is standard on all 7 Series models, here in modern Ivory White and Black.
Verdict 
First place: Mercedes S-Class
The S-Class retains its crown as our best luxury car. It's supremely comfortable, spacious, offers an incredible array of tech and delivers effortless performance mixed with respectable efficiency, thanks to its smooth new straight-six engine. 
Second place: BMW 7 Series
It's a very close second place for the 7 Series; it's nearly as comfortable as the S-Class and slightly better to drive. Ride quality takes priority here, so the BMW is the runner-up, but if you're a driver rather than a passenger then the 7 Series could be the car for you.