Used Mercedes S-Class review
A full used buyer's guide on the Mercedes S-Class covering the S-Class Mk7 (2013-date)
Verdict
The Mercedes S-Class is the best luxury car you can buy, despite seriously tough competition. In a demonstration of its all-round brilliance, it usually scoops our Best Luxury Car prize in our annual New Car Awards. Deciding which version is right for you isn't easy, though, because there's a potentially bewildering array of powertrains. But hybrids and plug-in hybrids are rare, and expensive, particularly compared with the 3.0-litre diesel editions.The key thing to remember is that while the S-Class is something of a bargain thanks to its depreciation, running costs might not be so affordable – so keep some cash in reserve.
Mercedes is the world's oldest car maker, and also one of the most innovative. The brand has arguably pioneered more new technologies than any other marque, whether they're aimed at improving comfort, safety, reliability, usability or efficiency. And nowhere has this ground-breaking approach been more apparent than in Mercedes' most prestigious luxury saloon, the S-Class, which has topped the company's range since the sixties.
The current edition arrived six years ago and although it will soon be replaced, the S-Class is still a deeply impressive car that will seem modern for years to come. The best bit? Hefty depreciation ensures that you can buy a superb used example for the same money as an ordinary family car.
Models covered
Mercedes S-Class (2013-date) - Luxury motoring for price of a family saloon – but do save some cash for running costs.
History
The seventh-generation (W222) S-Class went on sale in the UK in June 2013, priced from £62,650. Buyers could choose S350 Bluetec (3.0 V6 diesel), S400 hybrid (3.5 V6 petrol-electric) or S500 (4.7 V8 petrol) models, as well as SE Line or AMG Line trims. By November 2013 the 577bhp S63 AMG (5.5 twin-turbo V8) had joined the range, with the 523bhp S600 and 621bhp S65 AMG (both with a 6.0 twin-turbo V12) arriving a few months later, alongside the S300 Hybrid (2.2 four-cylinder diesel-electric).
In September 2014 the S500e plug-in hybrid was launched, while a facelifted S-Class arrived in July 2017 with cosmetic external changes and two new engines: a 2.9-litre six-cylinder diesel in 282bhp S350d and 335bhp S400d forms, and a 463bhp 4.0-litre twin-turbo V8 in the S560. An S-Class coupé was launched in September 2014 and a cabriolet followed nearly a year later – but we're focusing on the saloon in this guide.
Mercedes S-Class reviews
Which one should I buy?
It's the diesel models that make the most sense, most of the time. Refined, frugal and with plenty of muscle, these six-cylinder engines (V6, then straight six from mid-2017) are superb and complied with Euro 6 regulations from the outset, so should be fine for use in all current Clean Air Zones.
All S-Classes are luxurious, with air suspension, LED lights, alloy wheels, park assist with rear camera, leather trim, electrically adjustable front seats, top-quality infotainment and a seven-speed automatic transmission fitted as standard, even on the entry-level SE Line.
Partnership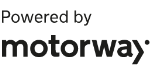 Need to sell your car?
Find your best offer from over 5,000+ dealers. It's that easy.
The AMG Line received sportier detailing inside and out, while the S63 and S65 got sports seats, upgraded infotainment and reclining rear seats. Options worth seeking out include the opening panoramic glass roof, 360-degree camera, and heated windscreen, plus one of the upgraded Burmester multimedia packages.
Alternatives to the Mercedes S-Class
The Audi A8 is the S-Class's toughest rival in terms of ability, availability, costs, quality and image. With its aluminium body and standard quattro four-wheel drive, the A8 is a unique proposition. The Jaguar XJ also has an aluminium construction, but feels much less hi-tech, plus the model range is quite narrow.
Lexus's LS range is even narrower, and not many are on sale, but its refinement and reliability are superb, as are its gadgets. The BMW 7 Series gives one of the sector's more enjoyable drives, and boasts plenty of tech plus some excellent engines. Meanwhile, a Bentley Flying Spur is seriously opulent; it's the perfect way to arrive in style.
What to look for
Layout
Standard cars came with either two or three seats in the rear; long-wheelbase cars offered five different seating packages.
Headlights
Those LED lamps fog up readily, but they're vented and are actually designed to do so; they soon clear themselves if you leave them to it.
Gearbox
All S-Classes have automatic gearboxes and are big cars, so brakes tend to have a hard life; be sure to check they're not worn out.
Tyres
Rear rubber wears quickly as a consequence of both the car's relatively heavy weight and the torquey engines; do check the tread depths.
Interior
As the biggest saloon in the Mercedes range, the S-Class unsurprisingly has no lack of passenger space, both in the front and rear seats. Long-wheelbase editions are especially roomy in the back. New-car buyers could choose between numerous optional rear packages, with top-spec models getting two electrically reclining, heated, massaging seats, accompanied by window blinds and lavish entertainment packages.
It's all very impressive – and so is the boot space, which can be as much as 530 litres but drops to as little as 395 litres for plug-in hybrid models. Overall, the interior is made using only the highest-quality materials – as you would expect. A highlight is the massive digital display.
Running costs
The service interval for all W222 S-Classes is set at 12 months or 15,500 miles. There are so many powertrains available that maintenance requirements and costs vary significantly across the model range, but as a rule of thumb the prices for servicing one of the 3.0-litre diesels will give you a good idea.
The first service is priced at £370 and the second at £833, then £645, £833, £645 and £955. Log on to http://lite.servicemercedes.co.uk/ess/pc and you can see what needs doing and when. While these costs might seem high, there are no cambelts to replace on any engine – plus there's a raft of independent specialists that can help slash your maintenance expenditure.
Recalls
The S-Class is complex, but 21 recalls in seven years still disappoints. Those in December 2013 and November 2015 were because of faulty seatbelts; a further seven followed (the final one in May 2019) due to dodgy belts, buckles or pretensioners. Software glitches that prevented the engine from starting or the stop/start working prompted actions in November 2015 and January 2016; faulty wiring led to an October 2016 campaign.
More software faults (for safety and emissions set-ups) led to a recall in April 2017; then came recalls in July 2017 (oil leaks and airbag wiring); September 2018 (fuseboxes); April 2019 (hands-off-steering sensors and stop/start failure); September 2019 (emissions and radar); November 2019 (airbags); and, most recently, in February 2020 (poorly made engine components).
Driver Power owner satisfaction
The S-Class has never sold in large enough quantities to appear in our new or used Driver Power surveys, but most owners give it a big thumbs-up in the Carbuyer reviews. Virtually everyone highly rates the superb fuel economy, refinement, comfort and engineering, as well as superlative build quality. However, Mercedes' 28th out of 30 rating in our 2020 Driver Power brand survey is rather less impressive