Used Jaguar XJ review
A full used buyer's guide on the Jaguar XJ covering the XJ X351 (2010-2019)
There's no denying that the XJ is a specialised purchase, because it's a big car that will never be cheap to run. But it can represent excellent value if you do your homework. Scour the owners' forums and you'll soon see that early XJs can be frustrating, with various glitches and usability problems. However, things were clearly much better by the time the 2013 models were on sale. As a result, you're probably better off buying one of these with a fairly high mileage than an early car that's barely been used. Just bear in mind that no two XJs are likely to be the same thanks to an extensive options list. Before buying, do pin down exactly what you're getting for your money.
When the original Jaguar XJ arrived in 1968, it revolutionised the luxury-car market. The Mercedes S-Class was out of reach for most, and the Audi A8, BMW 7 Series and Lexus LS were still in the future – the distant future, in some cases. With its silky-smooth engines, equally smooth ride, luxurious cabin and classic design, the XJ shook things up.
Over the next 41 years Jaguar launched a string of all-new XJs, with looks that echoed the original's, but in 2010 came a complete departure for the brand – an aluminium luxury saloon with the silhouette of a hatch and a front-end design with no recognisable Jag cues. This car will be killed off shortly, meaning new ones will be unavailable – but does a used example make sense?
Models covered
• Jaguar XJ X351 (2010-2019) - Luxury saloon will soon be phased out, so grab a used bargain while you still can. 
Jaguar XJ
History
The all-new Jaguar XJ (codenamed X351) arrived in spring 2010. There were 3.0 V6 diesel or 5.0 V8 petrol engines, the latter in naturally aspirated or supercharged forms. From summer 2011, electrically reclining and massaging rear seats became optional.
The 542bhp supercharged XJR arrived in spring 2013, then six months later range revisions brought a supercharged 3.0 V6 petrol, range-wide stop/start and DAB, significant infotainment updates and a comfort suspension option. Further major changes came in autumn 2015, with new multimedia, updated lighting, extra driver-assistance systems, new steering, plus R-Sport and Autobiography trim options. On top of this there were numerous model-year tweaks, so the newer the car, the more highly specified and developed it is.
Jaguar XJ reviews
Jaguar XJ in-depth reviewJaguar XJ 3.0 V6 R-Sport reviewJaguar XJ 5.0 V8 Ultimate reviewJaguar XJR reviewJaguar XJR 575 review
Which one should I buy?
Regular use of a petrol car will cost plenty  in fuel and road tax, so a diesel model makes the most sense. But if you're buying just for occasional drives (or you have deep pockets) a supercharged V8 is the way to go.
All XJs are autos; the box had six ratios until autumn 2013, when an eight-speeder took over. The entry-level Luxury comes with leather, 19-inch wheels, panoramic roof, dual-zone climate, heated windscreen and bi-xenon headlights. LWB models get four-zone climate control and privacy glass.
Partnership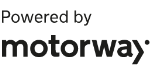 Need to sell your car?
Find your best offer from over 5,000+ dealers. It's that easy.
Premium Luxury adds heated front and rear seats, keyless go and an uprated hi-fi, while the Portfolio also has massaging and ventilated front seats, a rear parking camera and an even better stereo. The Supersport range-topper gets a back-seat entertainment system with TV, plus upgraded leather.
Alternatives to the Jaguar XJ
The only other aluminium-bodied luxury car is the Audi A8. It's a tough adversary thanks to its hi-tech cabin, standard four-wheel drive and superb engines – most notably the ultra-smooth 3.0-litre six-cylinder diesel. Mercedes' S-Class also gives the Jag a tough time. It's the best-selling car in the sector, so there are plenty to choose from. Packed with tech, ultra-refined and superbly built, the Mercedes is a class act.
Another alternative is the similarly driver-focused BMW 7 Series, or the left-field Lexus LS, which is uncannily refined, loaded with tech and available in hybrid form.
What to look for 
Roof rattles
The panoramic roof can creak, pop and rattle a lot when the car is driven over poor surfaces. Listen for this on test drives.
Tyres
XJs came with 18, 19 or 20-inch wheels. Tyres for these can cost up to £250 apiece to replace, so check treads and haggle accordingly.
Infotainment
By modern standards, the display on early cars is slow, but a 2012 screen can be retro-fitted; see tinyurl.com/y3ambfwc.
Electrics
Some owners report that DAB reception can be lost when the heated rear window is used. Having the screen replaced fixes things.
Interior
As you'd expect of such a large and luxurious car, the cabin is an XJ highlight. Swathed in premium materials, the seats are supportive and comfortable, while the dashboard is easy to use, although its technology is bettered by rivals'. Even short-wheelbase XJs have plenty of rear-seat legroom, and boot space is generous, too. It's not class-leading, but there is room to stow 479 litres.
Prices
Running costs
All XJs need to be serviced every 12 months or 16,000 miles. Services alternate between minor and major for the diesel, at £349 and £526, although these prices drop to £225 and £385 from the car's third birthday. The 112,000-mile/year-seven visit costs £1,302.
Each service on a V8 will set you back between £399 and £720, with the sixth costing £1,343. Equivalent prices for a supercharged 3.0 are £452-£585 and £967. Fresh brake fluid every two years is £65, and the diesel's cambelt has to be renewed every seven years or 112k miles for £625, on top of the cost of the seventh service.
Recalls
The first of 12 recalls came in February 2011, for a wiper arm that could detach. Later recalls concerned possible brake-servo issues, engine cut-outs, suspension failure (XJR) and short circuits. Brake-fluid leaks, steering and instrument-cluster failure plus faulty crankshaft sensors, airbags and crankshaft pulleys were other potential problems. Often only a few cars were affected.
Driver Power owner satisfaction
The XJ is too specialised to appear in our Driver Power new or used-car satisfaction surveys, but many owners have written about their experiences on the CarBuyer website. Impressively, virtually all have left four or five-star reviews, with no one or two-star verdicts. The most common issues centre on the electrics and electronics, but value, comfort and refinement get the thumbs-up.