MG in the UK: selling China's British car brand
The UK still plays a vital part in MG's fortunes. We look round its two bases here
The MG that exists today is not quite the same thing as the company that Cecil Kimber founded in the twenties. Following the demise of its final incarnation as MG Rover in 2005, the marque in effect started afresh when the Nanjing Automobile Group – which later merged with the massive SAIC Motor (then called the Shanghai Automotive Industry Corporation) – bought the manufacturer in 2006.
Although some limited final assembly of MG Motor products took place at Longbridge in the West Midlands for a time, the cars are now exclusively made in China and largely engineered there, too. But what sets MG apart from a growing number of Chinese car companies vying for the attention of UK car buyers – including BYD and Ora, and soon to be joined by the likes of Nio, Zeekr and XPeng – is that it's headquartered in the UK.
The head office and design studio are in Marylebone, London, and although most of the old Longbridge plant has been consigned to the automotive history books, a team there still plays a small but vital role in tuning the cars to drive better in the UK and the rest of Europe. 
These two places aren't just for show, as MG Commercial Director Guy Pigounakis told us in our chat. And to find out what goes on at the two sites, we're visiting each of them for a closer look, starting in Marylebone in the heart of the capital. 
MG Marylebone
It would be easy to go straight past the office building at 139-151 Marylebone Road, but on closer inspection, you'll see some MG branding through the window. Going through the revolving door, we're greeted by MGs past and present (an MG4, an MG TF and an MGB) and David Allison, MG Motor UK's head of product and planning. 
"What we have in here is all of the head-office functionality that you would expect: sales, marketing, logistics, supply, finance," he explains. Due to travel restrictions, Allison has yet to make it to China to see colleagues in person, despite having been at MG a few years now, although this is starting to become possible. 
Either way, virtual meetings are key. "You have lots of video calls which take place very, very early in the morning for obvious reasons," Allison says. And UK collaboration starts near the beginning of most projects. "We get involved very early in feeding back, well before the product actually comes on stream," he says. His cohorts on the other side of the world are "very keen to understand what European and particularly UK car buyers actually want," he tells us, which is "not always the same as what car buyers in China want".
Heading to the innards of the building and moving floors, we could be in any office block, but on leaving the lift, things get more unusual at SAIC's London design studio. Here, we're confronted with car models at various scales, a wall covered in design sketches, and a virtual-reality headset lying in wait, giving the most important clue as to the digital-first nature of this place. 
Partnership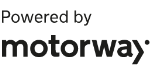 Need to sell your car?
Find your best offer from over 5,000+ dealers. It's that easy.
The design studio has been based here for about five years, and succeeded a more traditional space at Longbridge. The studio's head of design Robert Lemmens explains that here it's all about using modern computing power, rather than working with clay and using outdoor 'viewing gardens' for models.
"It's all very much a digital focus on virtual reality, which we use for our reviews," Lemmens explains. "This is crucial when the team is working with colleagues thousands of miles away in China, who can don their corresponding VR goggles and inhabit the same computer-generated space for a collaborative session." 
It's a small team of fewer than 20 people, but it's a versatile one. "All the disciplines are here: exterior, interior, UI [user interface], UX [user experience], brand strategy, digital modelling, visualisation," Lemmens says, adding: "So all the animations, presentation videos – everything is made by the team here."
With the design office in China having some 300 employees on its books, the UK operation seems tiny in comparison, but it's able to have a profound impact on the wider company. "A great example of something that was actually born in the UK is the Cyberster," Lemmens says. "Several years ago, when we were still in Birmingham, we were all saying 'MG needs a sports car'," he recalls. "That's what everybody knows. The MGB is coming up to 60 years now, and this is still officially our best-selling car ever."
The project started off in an unofficial capacity. "We started after hours in the evenings to do some sketches and to brainstorm and to do a few little scale models," Lemmens says. A full-scale model followed, which caught the attention of superiors on a visit. "Convincing our leadership to do the sports car was the hardest part of the whole process," he adds, but convinced they eventually were. Fast forward to today, and we've seen the final design of an international effort that started right here in the UK. 
As for the reason behind the move to London, there's more than one. It's partly about attracting talent; the UK's capital remains a draw for many, particularly in creative roles, and the team here come from all across Europe. One joined last year having won the SAIC Design Challenge for university students. 
Another factor is the inspiration somewhere like the capital can provide. It's important, Lemmens says, to be "in the heart of London." He adds: "All the trends start in London: fashion, art, exhibitions. We have opportunities to go and explore all of London and to take all of that in, and it feeds us with a lot of ideas."
Each member of the team gets their own workstation with a drawing screen, surrounded by personal objects (including in one case, some Lego), making for a fun, colourful working space. 
MG Longbridge
A couple of hours up the M40 from Marylebone is Longbridge. Synonymous with British Leyland and MG Rover, it was the site of car making as long ago as 1906, starting with the Austin 25/30. But today all of the buildings in which assembly took place are gone, leaving a large, empty expanse of concrete with the remaining occupied buildings mostly clustered to one side. It's hard not to feel a tinge of sadness when driving through the gates; this was once an icon of British manufacturing that at its height employed tens of thousands of people.
Regeneration is bringing jobs back, though, and a lot of the site's former footprint is already covered in residential, community and commercial buildings, with the plant's legacy living on through road names including Austin Way and Cooper Avenue. 
The team that is stationed here today looks after things such as dealership training, aftersales care and engineering. It's that final element we're most interested in, and to find out how that works, we meet Mark Anstee, who has the rather complex job title of technical specialist of EE and NEV systems, those two acronyms standing for Electrical Engineering and New Energy Vehicle. With MG pivoting towards EVs, as so many manufacturers now are amidst looming regulation changes, there's certainly plenty going on in that realm.
Anstee explains that the Longbridge engineering team gets involved in the development of new vehicles early on, setting targets relevant to the UK and Europe. This covers elements such as dynamics, navigation, driver-assistance systems, and even DAB radio, given that the latter is more Europe-centric and isn't used in China. 
"There's then a big stage where we have to wait until we can see a physical vehicle," Anstee says. "We'll get vehicles flown over from China; we'll have them at a very early stage where they're covered in camouflage, even sometimes at the mule stages." 
What follows is a lot of on-road testing (we see a future MG product currently under assessment parked up outside) to see how well the car works on the UK's not-especially-smooth road network, checking infotainment functions, and in the case of EVs, ensuring there are no issues when hooking up to public charging stations. 
For the MG4, one important change was to the lane- assistance system, which was tweaked here to make the car feel "more natural" to drive. The suspension also received some fettling. Thanks partly to the target-setting that goes on in Longbridge, Anstee refers to the prototypes they received as "almost there," with changes informed by testing on "real roads" being what really "makes the difference".
Colleagues in China will send over kits of parts to go on the prototypes. "We have an engineering workshop here, and the guys can set the car up for us," Anstee says. "We'll go out, we'll test the car again, and again, and again, until we just find a nice balance." 
The MG4 is noted for having a ride/handling balance that works particularly well in the UK, and it seems unlikely that such a thing would have been possible without what happens at Longbridge. The operation here is set to grow, too, owing to MG's general expansion and its inroads with EVs. 
What happens at both of MG's main UK sites then, is not simply about making a tenuous link to the brand's British past. The work done here by small but clearly very talented teams is shaping both the cars MG sells, and how the manufacturer's future will look.
MG: the past, present and future