MG confirmed for 2016 London Motor Show
MG Motor UK confirms its attendance at Battersea Park show in May 2016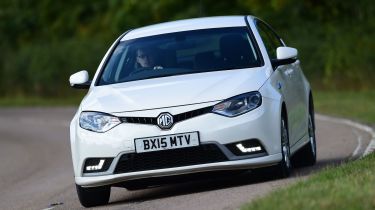 Following the lead of firms such as Tesla, Mazda and BMW, Longbridge-based MG has announced it will be displaying its car range at the 2016 London Motor Show.
Alongside the MG3 and MG6 models already on sale, we can expect a debut of the production MG GS SUV at the event, held in Battersea park. Visitors will be invited to sample the range up close.
Head of Sales and Marketing for MG, Matthew Cheyne, expressed his excitement for the show: "We see it as a fantastic opportunity to showcase our latest range. We really hope the show will be up there with the likes of Geneva and Paris as a platform for launching new and exciting brands and models."
It is now expected that more manufacturers follow the lead of those already signed up. The UK remains a hotbed for automotive engineering, production and motorsport and a successful motor show will allow these talents to be showcased to global markets effectively.
The London Motor Show opens its doors in May 2016. Tickets cost from £13 and are available to order now.