Best Italian modern classic cars 2022
We've trawled the market to bring you the best modern classics Italy has to offer
There's a reason classic Italian cars are usually described as having spades of passion and soul, that's because they're exciting in a way that no other country manages to replicate. From feisty hot hatchbacks to purposeful sport saloons, Italy has something for everyone to live out their petrolhead dreams.
These Italian beauties were designed by the likes of Giugiaro, Pininfarina and Bangle but you won't need to break any auction records to acquire them. But as with any car that's getting on a bit, it's worth setting aside some cash for potential issues later in life. 
As ever with modern classics it'll be wiser to spend more to avoid the ropey examples so you can spend more time on the open road enjoying your wonderful exotic car.
Alfa Romeo 159
Price range: £2,000-£12,000
Our pick: 159 3.2 JTS V6 Ti
Engine: 3.2-litre V6 petrol, 256bhp
Years produced: 2004-2011
If you're after some Latin brio on a budget, then look no further than the Alfa Romeo 159. The predecessor to the Giulia lacks the current saloon's poise and rear-drive layout, but it looks great, and with prices starting at less than £2,000, it's a bargain to boot. 
There are eager four-cylinder petrol engines and frugal diesels, but the highlight is the 256bhp 3.2-litre V6 and its snarling soundtrack. The 159 is pretty good to drive, too, with accurate handling and decent refinement. Better still, it doesn't rust as older Alfas used to, and while the interior feels a little low rent, mechanically the 159 is robust.
Alfa Romeo Spider
Price range: £2,500-£14,000
Our pick: Spider 2.0 Twin Spark Lusso
Engine: 2.0-litre 4cyl petrol, 150bhp
Years produced: 1995-2006
The original 1960s Alfa Spider is one of the most desirable classic cars on the planet, but its nineties successor runs it close, and costs thousands less. With its distinctive wedge profile, quad headlamp layout and full-width tail-lamps, the two-seat Italian drop-top looks as fresh today as when it made its debut in 1995. 
It's still great to drive, too, with quick steering, agile handling and a line-up of great engines, including the raspy Twin Spark 2.0-litre petrol and howling 'Busso' 3.0-litre V6. What's more, many have been owned by enthusiasts, so finding a clean and well cared-for example should be a doddle.
Ferrari F355
Price range: £55,000-£135,000
Our pick: F355 GTB
Engine: 3.5-litre V8, 380bhp
Years produced: 1994-1999
Ferociously fast, stunningly styled and invigorating to drive, the F355 set the winning template for every subsequent entry-level Ferrari. Essentially a heavily revised version of the 348, the mid-engined F355 ditched its predecessor's knife-edge handling for a beautifully balanced chassis that was as rewarding for experts as it was secure for novices. Adding to the drama was the 40-valve 3.5-litre V8, which served up a spine-tingling soundtrack and searing pace. 
There's a choice of coupé, GTS targa and Spider convertible bodystyles, but the values of all are rising fast, so get in now before it's too late.
Fiat Coupe
Price range: £4,000-£15,000
Our pick: Coupé 20V Turbo
Engine: 2.0-litre 5cyl, 220bhp
Years produced: 1994-2000
Partnership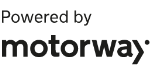 Need to sell your car?
Find your best offer from over 5,000+ dealers. It's that easy.
Fiat was on a roll in the Nineties, and nowhere was its confidence more obvious than in the Coupé. Designed by American Chris Bangle before he left for BMW, it turns as many heads today as in 1994. Its slashed wheelarches and domed headlamp lenses mean it won't be mistaken for anything else, while bold details include an aluminium filler cap and a body-coloured strip across the dashboard. 
There's a choice of raspy four and warbling five-cylinder petrol engines, while the front-wheel-drive chassis provides crisp handling. The 220bhp 20V Turbo is the most sought-after version, delivering a supercar experience on a shoestring budget.
Fiat Multipla
Price range: £1,500-£3,500
Our pick: Multipla ELX 100 16V
Engine: 1.6-litre 4cyl petrol, 103bhp
Years produced: 1998-2004
It's often said that beauty is in the eye of the beholder, but even its mother would struggle to find the Multipla attractive. Yet the interior is bursting with neat details. Novel three-abreast front seating means space for six, while the big windows give excellent visibility and a bright and airy atmosphere. 
The Multipla is good to drive, too, handling corners as easily as the school run. Tracking one down won't be easy, but make the effort and you'll have a great starter classic for all the family.
Maserati Quattroporte
Price range: £6,950-£45,000
Our pick: Quattroporte 4.7 S
Engine: 4.7-litre V8, 425bhp
Years produced: 2003-2015
What do you get when you mix Italian style, limousine luxury and a Ferrari V8? The answer is the fifth-generation Quattroporte, one of the most charismatic and classy fast saloons you can buy. The Pininfarina-penned Maserati still looks good today, while the howling naturally aspirated engines serve up a spine-tingling soundtrack and scorching performance. 
It's not the most comfortable or refined choice, but its rear-drive handling is more fun than you'd expect given the car's vast dimensions. Prices start at around £7,000, but bear in mind that you'll need deep pockets to keep it running.
Modern classics on Auto Express...