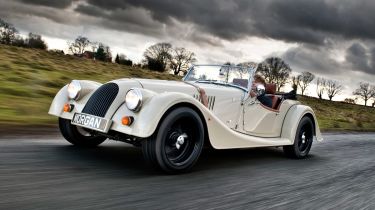 New price: £45,900 - £51,000Average percentage retained: 62.6 per cent
The Morgan Roadster is one of the slowest-depreciating cars available, thanks to a perfect balance of supply and demand - Morgans are hand-built and few are sold, but because they are so unique Morgans are in high demand. There's certainly nothing else on the road that looks like it, with the incredible 1930s sports car styling.
The 3.7 V6 Roadster model is top of the Morgan range for used values, with its Ford V6 engine and charming aesthetic, but in this list it also represents the brand as a whole: the Plus Four and 4/4 models also score very strongly, with residual values of over 60 per cent of the new price.