Exclusive: we chat to new Stellantis UK MD Paul Willcox
Auto Express catches up with former Vauxhall boss – who's just been handed the keys to the whole Stellantis line-up in the UK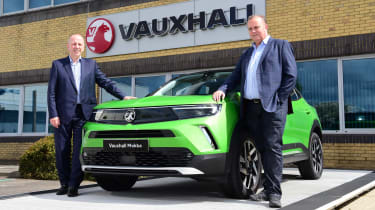 1/5
Things move quickly in the car business. Within days of catching up with Vauxhall managing director Paul Willcox, he had a surprise call from his boss, Stellantis CEO Carlos Tavares, asking him to unite all the Stellantis brands in the UK under his leadership.
Previously, Willcox had been running Vauxhall, which accounts for over 40 per cent of Stellantis' business in the UK and includes factories in Ellesmere Port and Luton, while Alison Jones oversaw the remaining eight brands. But with Jones moving to a global role within Stellantis, Willcox has been charged with bringing the UK operation even closer together and developing a total of nine Stellantis brands.
Auto Express caught up with Willcox for the second time in a week to talk about Stellantis, on top of his thoughts for the future of Vauxhall – still one of the UK's biggest car brands.
"The new role is very broad," he told us. "Obviously there are a lot of brands so it's not a simple job. All the brands are different, all the products are different. But for me, it's a great opportunity. I'm excited about getting started."
His new role takes Willcox back to the beginning of his career, which started out with Peugeot, now part of the Stellantis group, as a graduate trainee. He spent most of his years with Nissan, though, eventually working as UK MD and then sales and marketing boss for Nissan Europe. He was tempted away to Volkswagen, in a similar role to the one he has now, overseeing all group brands. That role was short-lived before being lured back to Nissan as Chairman of Nissan Europe.
He retired in 2018, but that too was short-lived as Carlos Tavares persuaded him to join PSA in 2019 running Eurasia, based out of Russia. With much of the pandemic spent in his flat in Moscow, it was no surprise that Willcox came back to the UK last year as boss of Vauxhall.
Now Willcox is in charge of nine brands, mostly household names, but does the world need so many Stellantis brands? "From my perspective, all the brands have a place in the market," he says. "Commercially, they make sense, so financially, they're viable, they have a role to play for Stellantis.
"Obviously, we've got some challenges in terms of branding some of them, because I think we have to start building some of the brands with a higher level of visibility."
Established retailers – including those currently operating Vauxhall franchises – will play a part in that, as Willcox explains. "We've got a very strong historical functional business with a strong, mature retail network. We're putting more resources into the other brands, and we help use that to build capability in those brands as well."
While some of the Stellantis marques are more challenged than others, the group faces unprecedented trials. "One of our key challenges is the investment everyone's having to make in electrification," says Willcox. "So as a group, we're investing €30 billion to 2025 to transform the business. That's a huge cost and you've got to pay for that somehow.
Partnership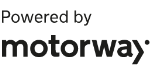 Need to sell your car?
Find your best offer from over 5,000+ dealers. It's that easy.
"You've also got a huge escalation in terms of raw material costs, so the business is coming under more pressure. And at the same time, you've got customers wanting to transact in a different way. The way you're buying today is not the same as 30 years ago; we're growing a selling online model and our successful retailers have been very, very agile through Covid.
"There's a great opportunity to do two things. One is to deliver a massively improved customer experience; we think you can make it frictionless. And obviously to reduce costs. One of the biggest challenges the industry has is how do we reduce distribution costs? I'm not talking logistics, I'm talking the whole cost from the difference between the transaction to the customer and the bit in between, between that and the list price. That's a huge transformation in terms of the business model. So, in terms of creating and writing digital tools to make that work, creating and writing interfaces with retailers as we migrate the retailers' tools to a different way of managing the business, then it makes sense to absolutely consolidate. You wouldn't do that eight times with eight brands. You wouldn't have the back-office support systems to develop this eight times. You would have one model, and that makes absolute sense."
What does that mean for the future of the dealer, then? "There needs to be a physical footprint. I personally believe that people still need to see the car, touch the car, test the car," he says.
Out of his new brands, which excites him the most? "I'll say two. One is Peugeot, because I started my career at Peugeot and it's gone through a huge transformation, so I'm excited to get back into that.
"And if I'm really honest, Alfa. What a brand. If you love cars, everyone's got a soft spot for Alfa. There's nothing like that brand, historically, today. The passion in there... What a great brand."
So where does that leave Vauxhall's future? And what did Willcox think of Vauxhall when he was on the outside looking in? "It was a business that had gone through a difficult period," says Willcox. "Through the GM period, and moving into what was PSA at the time, I think it was a difficult transition.
"It was shedding products, which was probably right for it to do, but lost products, lost coverage, and therefore it was declining in share.
"I viewed it as – with the new products coming – perfect timing. To get this job now, you can't get a better time. I came in on the back of the Corsa launch, which was strong; the car's a good car, well positioned in market, well received.
"And I knew what was coming with the product plan because from sitting in Russia, I saw the full product plan. With the Mokka launch, followed by Astra, and the refreshed Grandland, my view is it can only go one way, and that's up."
One theme that constantly crops up when Willcox talks about his vision for Vauxhall is simplicity. "It's simplicity, not being simplistic," he clarifies. And that applies to the retail process and to the product.
"We had a very, very overly complex trim line-up," admits Willcox. "So, we've simplified the trim structure to make it much easier for the customer to understand the proposition and very much easier for everyone to understand what the technology is – we've bundled technology in a way that's easy to communicate.
"We're also managing the customer journey, looking at how we can make it much simpler. We can make the transaction more transparent for the customer – if we can control that in a way that adds value to the customer, I think that's something the Vauxhall brand is leading.
"What we want to become is the most accessible, authentic British brand in automotive, one that's actively building products in the UK. Obviously, there are many brands in the UK building cars, but we're the only one with history in the UK, and still building products. And that's obviously something that we need to build on in terms of our history and our ability to lead the progression on electrification."
What does that mean for the two plants Willcox is responsible for? "The transformation of Ellesmere Port is huge. I mean, it's a massive transformation. And I think there's an equal opportunity to do something in Luton as well. We've not got a plan signed off but I'm very keen to electrify Luton as well. So, we're pushing hard."
Being a British brand is obviously still important for Willcox, but Vauxhall's history isn't something he plans to dwell on. "What we don't need to do is continue talking about the heritage of who we are, because that's a given.
"What we need to do is explain the relevance today, and in the future. Where we want to take the Vauxhall brand is to show, starting with the production base we have today on LCV [Light Commercial Vehicle] and a strong position in terms of electrification, a leadership position there."
Vauxhall may be a small cog in the giant Stellantis wheel, but it's an important one. As Willcox explains: "Vauxhall is a unique beast; it's one brand, one market.
"It has an umbilical cord into Stellantis and into Opel – Vauxhall product is shared within the Opel group. But if you spoke to Uwe Hochgeschurtz, CEO of the Opel business, he would say that all markets are important, but if either the UK or Germany catch a cold, he's got problems.
"And the foundation of any brand is the products it has. We're in a position now where we're moving towards a common shared platform with Stellantis, and the benefits of that is in terms of the technology we can get. I think we're going to have a very strong lead in terms of electrification, because we've said that at least by 2028, we're going to go all electric."
So, what about the immediate future? Willcox and his team have done a good job of prioritising retail and managing the brand through the component crisis. "What we haven't done is stop building when you have a certain component shortage. If we can build, if we can switch to other trims which don't have certain components, we'll do that. But what we've not done is built products and delivered to customers without the spec they expect."
With the Corsa the best-selling car so far in 2022, after finishing 2021 in top spot, Vauxhall seems to be managing that quite well.
"It's nice to be number one," says Willcox. "But it's never been a goal of ours. I've seen many businesses destroyed on driving a share at any cost. The important thing for me is consistency in what we do, not chasing objectives."
There's much talk about the future of smaller cars such as superminis, with Ford's Fiesta rumoured to be on borrowed time in that brand's line-up. So, what about the future of the Corsa and the shape of the Vauxhall line-up in years to come?
"Within the current line-up, we have a continuation - we expect to continue to sell within the segments we operate. Would we go to A-segment [city car]? The answer is probably not in the short to mid-term, but main B-segment [supermini], I think we have a strong proposition and I think there's a case for traditional B-segment for some time."
That's not the case in the D-segment [family saloon] with the Insignia no longer on sale. Could Vauxhall go back into that market?
"If you look at what's happened to the D-segment, it's declined rapidly, particularly for the mainstream. There are two reasons for that: changing buyer habits, because when there was fragmentation of that segment and also the premium sector grew.
"What we need to do is focus our attention on delivery of our electrification story within the segments we're currently operating in and we will have new concepts in different segments."
Under GM ownership, Vauxhall was planning a larger SUV than its Grandland and more SUVs are still a possibility according to Willcox. "I think we'll obviously be in crossover SUV. I would say there'd be different concepts coming, of course, as every manufacturer has. But I don't see us going up into the E-segment [large SUV]."
But what about the Manta e coupé-SUV scooped by Auto Express recently? "I think it would be a good addition," admits Willcox. "The market's changed dramatically in the last 30 years, hasn't it? Where we are today is not where we were even 15 years ago. I think consumers are looking for new concepts and it's going to change even more."
Click here for our exclusive images of the new Vauxhall Manta...