Big Christmas Car Quiz 2022
Put your brainpower and automotive knowledge to the test by tackling our bumper car quiz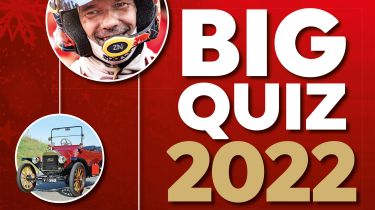 Our big car Christmas quiz has landed for 2022. If you've been paying attention to the pages of Auto Express this year, then you should be able to master many of the questions below, as we test you on everything that's happened from motor shows to motor sport.
However, our quiz is split into 10 sections (with 100 questions in total), so we'll also test you on car culture, car history, car people and more. Scroll down below now to take the quiz. Good luck and Merry Christmas.
2022 in motoring
Month by month, what happened in the automotive world this year?
1. What was unusual about the paint finish on BMW's display car at the CES show in January?
a. It was still wet when the car was unveiled
b. It could change colour
c. It was transparent
2. In February, Citroen confirmed that which model was no longer being made? 
3. In March, Maserati announced that its new electric car would be called what?
a. Grecale Folgore
b. Grande Velocita
c. Scintilla Bianca
4. What car was crowned World Car of the Year in April?
5. In May, Volkswagen announced that it was planning an all-electric sub-brand to build large pick-ups and SUVs. What will it be called?
a. Cub
b. Scout
c. Allroad
6. American car maker Fisker revealed in June that its follow-up to the Ocean will go by what name?
7. In July, which car was named Auto Express Car of the Year?
8. Mercedes-AMG confirmed in August that its One hypercar will be built in which European city?
a. Coventry
b. Stuttgart
c. Vienna
9. In October, Alpine announced that it planned to build a special-edition A110 in honour of which racing driver?
a. Alain Prost
b. Fernando Alonso
c. Ayrton Senna
10. Toyota revealed in November that its Aygo X Air Edition would be equipped with which retro feature?
a. A roll-back fabric roof
b. Cranking handle
c. Wind-up windows
General knowledge
Dipping further back into history
11. Martin Eberhard and Marc Tarpenning founded which car company?
a. DeLorean
b. Tesla
c. Nikola Motors
12. Horch, Wanderer, DKW and NSU are dormant brands owned by which car maker?
a. Volkswagen
b. BMW
c. Geely
13. In 1915 Maytag stopped car production to concentrate on building which product?
a. Petrol pumps
b. Washing machines
c. Tanks
14. Alexander Calder produced the first what for BMW in 1975?
a. NASCAR racer
b. Convertible
c. Art car 
15. The Renault Fuego, Citroen 2CV and Adler Standard were all designed by people who were better known for being what?
a. Architects
b. Dentists
c. Accountants
16. What do the BMW Z9, Renault Talisman and Mercedes C112 have in common?
a. They all have gullwing doors
b. They were all powered by hydrogen
c. All three appeared in ZZ Top's video for Gimme All Your Lovin'
Partnership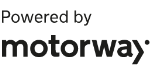 Need to sell your car?
Find your best offer from over 5,000+ dealers. It's that easy.
17. What product did Peugeot make before turning to car production?
a. Submarines
b. Pepper mills
c. Lawnmowers
18. In what country would you find the Watkins Glen race circuit?
a. Canada
b. New Zealand
c. USA
19. In 1898 the first Land Speed Record was recognised. What speed was achieved for the record book?
a. 39.24mph
b. 73.91mph
c. 101.21mph
20. Lella Lombardi is the only woman to have scored World Championship points in the history of Formula One. What was her tally?
a. 21 points
b. 85 points
c. 0.5 points
Sequences
What comes next? Complete the following motoring arrangements
21. Abbey, Farm, Village, ?
(Clue: British circuit will drive you round the bend)
a. Brooklands
b. Hangar
c. Club
22. N, P, Q, ?
(Clue: Rating tyres is speedy work)
23. Rover 2000, Austin 1800, Renault 16, ?
(Clue: Euro-gong winners)
a. Fiat 124
b. Triumph Acclaim
c. Porsche 928
24. Charles, Max, Charles, ?
(Clue: One formula for finding race winners in 2022)
a. Lewis
b. Max
c. Carlos
25. Model Y, Model 3, Corsa, ?
(Clue: Registering the March of new-car registrations in the UK)
26. Grey, Black, White, ?
(Clue: Hue's to say what the most popular shades were in 2021?)
27. Beaconsfield, Oxford, Cherwell Valley, ?
(Clue: Rest easy heading north on the 40)
a. Warwick
b. Leicester Forest East
c. Rownhams
28. R50, R52, R53, ?
(Clue: MINI model codes in time)
29. Winterkorn, Müller, Diess, ?
(Clue: Vee-dub's top people)
a. Panarisi
b. Blume
c. Domenicali
30. SE Comfort, Colour Edition, SE L, ?
(Clue: Skoda's Fab trims on the up?)
a. S
b. Ghia
c. Monte Carlo
Sporting chance
Who did what, drove what and won what? Never a dull moment... 
31. Max Verstappen clinched his second Formula One world title at which race?
a. Brazilian Grand Prix
b. Japanese Grand Prix
c. British Grand Prix
32. Can you name the two-time F1 champion who announced his retirement from the sport from the end of 2022?
a. Fernando Alonso
b. Nicholas Latifi
c. Sebastian Vettel
33. Who won the truncated W Series championship in 2022?
a. Jamie Chadwick
b. Bianca Bustamente
c. Sarah Moore 
34. Which car brand announced it will enter Formula One in 2026?
35. 2019 World Rally Champion Ott Tanak declared that he was leaving which team at the end of the current season?
a. Toyota
b. Hyundai
c. Citroen
36. Who won the British round of the 2022 MotoGP World Championship?
a. Francesco Bagnaia
b. Marc Marquez
c. Fabio Quartararo
37. Who deputised for an unwell Alex Albon in the 2022 Italian Grand Prix? 
a. Nico Hulkenberg
b. Nyck de Vries
c. Robert Kubica
38. Which actor refused to answer questions asked by Sky Sport's Martin Brundle during his famous 'grid walk' at the 2022 American Grand Prix?
a. Brad Pitt
b. David Jason
c. Will Ferrell
39. 2022 Monte Carlo winner Sébastien Loeb drove which car to victory?
40. Former F1 driver Marcus Ericsson won which famous race in May?
a. The Grand National 
b. Le Mans
c. Indianapolis 500
Cars in culture
Automobiles feature in films, art, TV and music – but which ones can you recall?
41. What was the speed the DeLorean had to reach before it could travel back in time?
a. 84mph
b. 88mph
c. 55mph
42. In what year did Prince sing about a Little Red Corvette?
43. A 1977 Pontiac Firebird Trans Am was the car driven by which character in the movie franchise Smokey and the Bandit?
a. Bo Darville
b. Sheriff Buford T Justice
c. Little Beaver
44. What 1971 chase movie features lead character David Mann shouting: "You can't beat me on the grade. You can't beat me on the grade!"
a. Two-Lane Blacktop
b. Candy Stripers 
c. Duel
45. In the Car is a 1963 painting by which famous artist?
a. JMW Turner
b. Roy Lichtenstein
c. Andy Warhol
46. Trainer designer Sean Wotherspoon teamed up with which brand in 2022 to create a one-off art car?
a. Porsche 
b. Dacia
c. Tesla
47. In the 2013 Larry David film Clear History, what was the name of the car launched by John Hamm's character?
a. The Howard
b. The ElectroDrive
c. The Model H
48. In 2013, Auto Express asked readers to name their favourite TV car of all time. Which car won the vote?
a. The Batmobile
b. The Mystery Machine
c. KITT from Knight Rider
49. In BBC's daytime crime drama The Mallorca Files, which car is driven by lead character Detective Max Winter?
b. Autobianchi
c. BMW E30 Cabrio
50. In the 2020 Will Ferrell comedy Eurovision: The Story of Fire Saga, lead character Lars Erickssong is driven to the venue in which car? 
The 2022 Christmas car quiz continues on page 2...