Electric car battery swapping: inside NIO's game-changing tech
We sample Chinese brand NIO's innovative battery-swap technology in Norway to see if it could be the future of electric-car charging
The time it takes to charge an electric car – and indeed, how far you can travel on a top-up – has been steadily improving over the past decade. Rewind to 2011 and a 30-minute 'rapid' charge in a Mk1 Nissan Leaf gave you, on paper, nearly 90 miles of range. In reality, the distance it could cover was a whole lot less.
Nowadays, the latest EVs can replenish their cells to 80 per cent (circa 240 miles) in just 18 minutes. But what if that's just not quick enough? What if you want to recharge your vehicle's battery in the same time it takes to fill a car with petrol or diesel? Chinese brand NIO reckons it might have the answer: battery swapping.
It isn't actually a new technology. The brand already has more than 860 'Power Swap' sites in China alone, and has completed more than seven million transactions to date. NIO has licence agreements with Sinopec – a Chinese chemical and petroleum giant – and Shell, to place its swap stations on fuel forecourts, as well as along main arterial routes up and down the country.
NIO has its sights set on Europe, too. Its Audi e-tron-rivalling ES8 SUV launched in Norway last year, and the Tesla Model S-sized ET7 saloon will arrive in Germany later in 2022. While a UK timeline hasn't been determined, NIO's communications director tells us that we wouldn't have been invited to its latest site in Oslo, Norway, if there weren't plans to bring the brand to Britain – Europe's second biggest electric-car market – in the future.
The business model is a little unconventional, however. You can buy a NIO outright, but the leasing model is rather different. The ES8 costs from 60,000 Euros (around £50,000) with the battery, or 51,000 Euros without – the latter is also subject to a monthly subscription fee of between 146 and 209 Euros. With this comes NIO's BaaS (Battery as a Service) initiative, including two battery swaps or up to 200kWh of rapid charging.
To see if the BaaS premise is more than a gimmick, NIO brought us to sample its cell-swapping tech in Lier, about 40km (25 miles) south of Oslo, its first site outside China. Situated in the corner of a service area, the 'battery hotel', is flanked by a row of Tesla Superchargers and 12 universal rapid charge points. They're busy, with countless electric-car drivers peering into the anonymous grey box as they pass by to plug in. The site also hosts a petrol station and convenience store.
Most importantly, NIO's chosen location is just metres from the busy E18 motorway connecting Drammen and Oslo. Eventually, the company hopes to have the whole country covered, as well as much of northern Europe. Ultimately, the scheme's long-term success depends on its ability to serve its customers along well used routes and by connecting popular destinations.
Experiencing the Power Swap for the first time is surprisingly undramatic. We sit alongside Daniel de Groot, head of power for NIO Netherlands, who talks us through the process from start to finish.
Partnership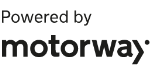 Need to sell your car?
Find your best offer from over 5,000+ dealers. It's that easy.
You're able to reserve one of the 13 available batteries in advance, each of which is kept at a steady 20 degrees Celsius for optimum performance. The driver or passenger can initiate the battery-swap sequence anywhere within 200 metres of the station, manoeuvring the car into a white box before the vehicle's self-parking system takes control and positions you within the bay.
"You can decide to go for a coffee while the battery swap takes place," de Groot tells us. "But you can also stay in the car if you prefer; there are no dirty cables or refuelling. We are in Norway – the cold winter. Maybe you don't want to leave your vehicle." The operation currently requires a NIO engineer to press 'Go' once the car is in place, which is why the stations only operate during daytime hours. The company says there's nothing stopping the process from being fully automated at a later date, however – perhaps once users are more familiar with the set-up.
From here, the process is seamless. The car is gently lifted by 50mm before the cells are unscrewed and removed by the machine. At this point, a fresh battery, which has been charged to 90 per cent, is taken from the 'hotel', before 10 laser-guided bolts fix it back into the car with little more than a few clunks and clicks.
We ask whether users might be perturbed by the fact the batteries aren't charged to maximum capacity, but de Groot assures us downsides for the consumer are negligible. "To keep the health of the battery we decided not to fully charge the battery," he tells us. "But 90 per cent still provides you with around 500km (311 miles) of range."
You only pay for what you need, as well. If your battery isn't completely empty when you swap, any remaining capacity is factored into your monthly allowance. As mentioned, the equivalent of two full swaps is included in the monthly lease price; customers can add to this for an extra cost, or pay-as-you-go for 20 cents/kWh plus a 10 Euro flat fee. That, in theory, gives you a maximum battery swap bill of 30 Euros (around £25), which is roughly half the price of refuelling at a conventional rapid charger.
Once the safety checks are complete, as soon as a green light illuminates, you're free to drive off – much like you would in an automatic car wash. From parking up to pulling out, the battery swap takes less than six minutes.
As we emerge from the swap station, de Groot smirks: "You see the same cars there that arrived before us are still charging? The people have dirty hands, they are cold!"
Yet speaking to one such Ford Mustang Mach-E driver, it seems many have made their peace with the process of rapid charging. "I'm used to charging my car and grabbing a coffee while I wait," the woman tells us.
"I think [battery swapping] is a good idea, but it will take a while to get the network going. It might also be hard to ensure you are near a specific battery swap place at the right time," the Mach-E driver added.
She's right – NIO has a long way to go before the network is fully established, although the rate of expansion in its home market has to be seen to be believed. This lady's view is perhaps more applicable to a nation like Norway, too, a country that already has established rapid-charge facilities. For a region with less reliable infrastructure, NIO's vision might be exactly what it takes to encourage EV uptake.
Maybe, then, the idea is of greater interest to diesel drivers who are put off by a patchy power network or long waits at charging stations? A curious Volvo V40 driver tells us: "It's the high chance of pulling up to a charger and finding someone else has just plugged in, then having to push back all my plans by another 40 minutes.
"[Battery swapping] sounds really interesting," he said. "However, I'd want to make sure five minutes didn't become 50 due to a backlog of other cars already at the swap station, but in principle I'd be interested."
This type of process can improve grid stability, too. By housing multiple batteries within each Power Swap station, they can be charged at lower rates – sometimes as little as 7kW, the same as a home wallbox – reducing demand on the site's power supply. Ordinarily, a location with 13 rapid chargers could be requesting 650kW or more at any one time.
The final plus point is that being able to switch out the battery so quickly and easily also makes the cells far easier to recycle when they do come to the end of their usable life.
The only issue, to our eyes, is how scalable the project is, or rather how low the eventual ceiling appears. As it stands, the Power Swap service is only open to NIO drivers, and unless another manufacturer invests in the platform tech, it'll stay that way. With brands investing billions in their own architecture, NIO's ambitions may already be limited. Unlike Tesla's Supercharger network, which is starting to open up to third-party users, NIO's vision feels inherently restricted.
NIO says that by separating vehicle and battery ownership, it offers a "worry-free power solution". On this evidence, the claims that it is faster than charging are indisputable, plus for many, removing concerns about battery degradation or the inability to upgrade or future-proof your vehicle, could genuinely accelerate people's willingness to go electric.
Click here for our list of the electric cars with the longest range...