Nissan Qashqai range could get hot Nismo and EV versions
Nissan execs reveal high performance and all-electric Qashqai models could join the range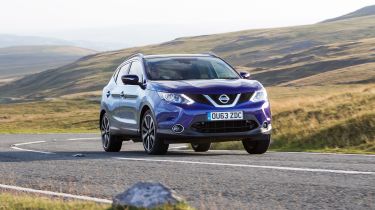 Nissan could add a range-topping high-performance Nismo variant and an all-electric zero emissions model to its Qashqai range, according to senior executives at the Japanese carmaker. 
Guillaume Cartier, vice president for sales and marketing for Nissan Europe, revealed to Auto Express at the Geneva Motor Show that there's a strong case to add a performance-focused Qashqai Nismo to the line-up. 
• Geneva Motor Show: latest news
"We are a company about innovation and excitement, and that's where Nismo comes in. It's about delivering excitement to the driver.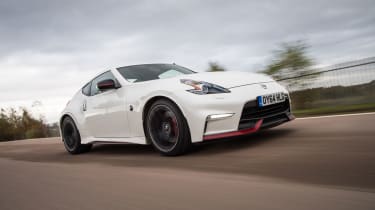 "We started with the Juke Nismo and already sporty 370Z Nismo, but by increasing awareness of Nismo with other [more mainstream] models, this can be the link, so yes, a Qashqai Nismo is possible.
• Best crossovers on the market
"The Nismo brand is well known in Japan, but not so much around the rest of the world – we need to grow the brand as a Nissan family, not make it a separate brand on its own."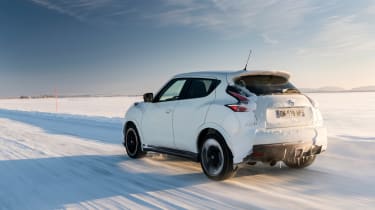 We could see a hot Qashqai in less than two years. When pushed on exactly how long before the next Nismo crossover might go into production Cartier was coy, but asked if the firm's popular SUV could get the Nismo treatment by the end of 2016 he responded with a wry smile before saying, "We have four to five years visibility. That's how far we are looking into the future, but yeah, maybe two years is possible." 
We'd expect a future Qashqai Nismo to be powered by the 1.6-litre turbocharged four-cylinder engine from the smaller Juke Nismo RS, tuned to deliver a sizeable chunk more power than that car's 215bhp output, as well as tweaks to the suspension and brakes. 
Nissan Qashqai EV 
On top of a potential Nismo halo model, the firm also revealed that its electric vehicle range could extend further to models such as the Qashqai. 
Nissan's chief performance officer, Trevor Mann, told us, "We're not saying yes to anything and we're not saying no to anything. What we do have is the available technology. The good thing about having the available technology that works is that it opens a lot of decisions to you that others may not have.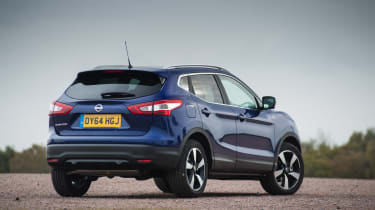 "I think that we are in a position where we can contemplate what technologies we have and therefore how to use them and which products to use them in." 
Although Mann didn't confirm a future production model, with Cartier strongly hinting that we'll see a new Nissan Leaf EV within two years, developments in Nissan's battery technology helping to boost range could make an all-electric Qashqai viable.
Would you like to see these two new versions of Nissan's popular Qashqai crossover? Let us know in the comments...