"There's more to cutting emissions than simply buying an electric car"
Deputy editor John McIlroy recently visited BMW's innovation centre and found out how the German company plans to clean up more than just exhaust emissions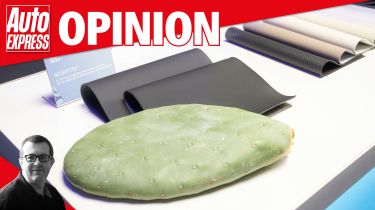 BMW is ramping up the technology on its iconic 3 Series saloon – to devastating effect. Three days in Munich last week showed us that while this iteration is all but certain to be the last 3 Series as we know it, BMW is right on track with what comes next.
Sustainable mobility is a marketing buzzphrase that's been clogging up the E-mail inboxes and notebooks of Auto Express journalists for years. But in the depths of its innovation centre, BMW showed us compelling evidence of what this approach will actually mean to the cars we'll be buying from the middle of this decade.
We'll probably all notice it first when we realise – or are told – that our new car's steering wheel isn't actually bound in leather but rather a vegan material. Ethics as`ide, BMW says that swapping this single component will reduce the greenhouse gas emissions involved in its manufacture by as much as 85 per cent.
But what we all sit on in the 3 Series of 10 years' time will change too. In the medium term, this could mean seats clad in Mirum, a material whose ingredients include everything from coconut husk to cork – both by-products of other industries. But BMW also showed us experimental leatherette made from ground-up cactus; woven fabrics that can accept a 3D-printed pattern, for extra customisation; even carbon fibre-effect bumper inserts that were originally flax.
We all know which way the car industry is going on powertrains; the excellent petrol and diesel engines beneath the bonnets of the 3 Series we drove are on borrowed time. BMW isn't even the first brand to commit to the process. But with the 3 Series arguably reaching 'peak premium saloon', it's interesting – and reassuring – to see that established brands are investing time and money in cleaning up more than just the exhaust emissions. It's fast becoming a necessity, more than a choice.
Click here for our list of the best electric cars...