"The Dacia Jogger is the best-value car on the market, period"
If you believe in the 'less is more' principle, Mike Rutherford thinks 1.0-litre cars might be right up your street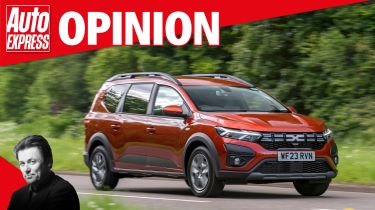 I've been privileged enough to drive a few ridiculously powerful cars on both road and track. And I'm not complaining about that happy fact. The Dodge Viper I pedalled at the Las Vegas Speedway (and on Sunset Boulevard, LA) terrified me. At the other end of the scale, Audi's Le Mans prototype – later the road-going R8 – proved to be sublimely civilised on the Willow Springs International Raceway.
But it was just after I officially recorded 211.88mph when driving the world record-breaking Bugatti Veyron Grand Sport Vitesse at Volkswagen's Ehra-Lessien test track that I whispered "enough already" to my satisfied (but not smug) self. After that day in that car, I got the need for speed out of my system.
With all this (plus hopeless, near-gridlocked UK roads) in mind, less powerful, more frugal cars are better suited to my day-to-day lifestyle. I'm even prepared to accept that a 1.0-litre motor might be appropriate for me – and possibly you? "No, no, no!" I hear some purists scream, arguing that 1.0 buzz-boxes are fine in traffic-choked cities, but horribly underpowered everywhere else. "Wrong, wrong, wrong!" would be my response.
To know how bad or good they are, they can't be judged from afar. They have to be driven. And through personal choice, I've road tested a few in recent weeks and plan to try several more this summer – in pursuit of the best of the best. I kicked off with the humble Renault Clio 1.0 (from around £18k), which looks and feels a bit long in the tooth – because it is. Yet still, it looks longer than its claimed four metres. Another plus is that I easily achieved around 50mpg – without even thinking about or attempting to conserve fuel.
To prove the point that some 1.0-litre engines have enough grunt to power medium-to-large family cars, look no further than the seven-seat, almost 4.6m-long Dacia Jogger (£18k). True, I found it to be disappointingly thirsty – largely due to its bulk, weight and fridge freezer-like aerodynamic qualities. But remember, the Jogger can also serve as a van-cum-mini-motorhome. It's the best-value car on the market, period.
Initially, I assumed the most upmarket 1.0 SUV must be the VW T-Roc (£26k), which is better, roomier and more lavishly equipped (even in bog-standard trim) than I imagined. For financial and other reasons, this is now the absolute best buy in VW's range. RIP, Polo and Golf. But the T-Roc faces huge competition from a proper premium SUV that's slightly smaller while boasting a lower starting price (£25k). It's the Audi Q2, whose interior is so classy that it can be forgiven for being a tad more cramped than that of the VW. Both models did the unthinkable by returning 60mpg on non-rush-hour, free-flowing motorway runs I took them on. So think of approximately £10 worth of petrol for every 100 miles driven. That's mightily impressive.
If you truly understand and believe in the 'less is more' principle, the 1.0-litre vehicle might be right up your street. In spacious, versatile SUV guise, it could be all the car you'll ever need – for well under £30,000.
Partnership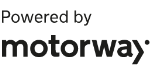 Need to sell your car?
Find your best offer from over 5,000+ dealers. It's that easy.
Click here for our list of the cheapest cars to run...