New Porsche 911 Carrera S manual 2020 review
We find out if the new Porsche 911 Carrera S with a seven-speed manual is the driving enthusiast's choice
Find your next car here
Offers from our trusted partners on this car and its predecessors...
Or are you looking to sell your car?
Advertisement
Verdict
Objectively, the 911 Carrera S makes little or no sense whatsoever with a manual gearbox, even though the new seven-speed transmission is listed as a no cost option. The car is slower, burns slightly more fuel and is fractionally more polluting than its dual-clutch automatic equivalent. Yet subjectively, it is more engaging, more fun, and more 911 with three pedals, despite the shift itself still not being perfect. In the end it's the buyer that makes the choice, but for us the manual is now the more appealing sports car.
A few years back Porsche announced that it was going to drop the manual transmission not just from the regular 911 line-up but, shock-horror, from the far more focused GT3 versions as well. And at a stroke the world of the die-hard 911 enthusiast was thrown into a flat spin. They couldn't believe their beloved 911 was no longer going to be available with three pedals in the foot-well and a gearstick between the seats.
Porsche, however, gave several extremely plausible reasons why it had reached this supposedly heretical decision. Without going into too much detail it pointed out that the 911 was faster, more efficient, more economical and, for an increasing number of approving customers, more engaging with a "PDK" dual-clutch gearbox. And for a while, that was that. The fast, manual 911 was no more.
But the enthusiasts continued to holler and eventually Porsche – to its credit – listened to them, even though they were in the minority. First came the 911R with a manual gearbox, then the GT3, and now we have the latest 992 Carrera S 911 available with a seven-speed manual as a no-cost option, tested here in rear-drive form.
In this case you lose 0.7 seconds going from 0-62mph versus the rear-drive Carrera S with a PDK gearbox, and 0.8 seconds during the sprint from 0-100mph (the manual takes 4.2 seconds to hit 0-62mph and 8.6 seconds to cover 0-100mph).
This is partly because you lose one ratio compared with the PDK, which means the ratios themselves are wider. But it's also a consequence of simply not being able to shift as fast in the manual, up or down, and that's where the science tends to throw a bit of a spanner in the works – because, subjectively, although the PDK is terribly impressive at what it does, it ain't no substitute for stirring the lever and using the clutch manually.
Those with a good memory will recall that the previous generation 911 was also available with a manual gearbox for a short time, but the shift quality in that car wasn't great, which somewhat defeated the object. This time, however, Porsche claims to have significantly improved the action of the shift with shorter, lighter, more precise throws, with seventh still on a dog-leg to the top right hand side of the gate.
And that's very much how it feels when driving the new manual 911, albeit with one strange caveat which we'll come to in a moment. What's good about this 911 manual, no, what's great about it is that it manages somehow to feel more like a traditional 911 on the move. For whatever reason, the car simply feels more compact and more agile when you've to dip the clutch and use your left hand to change gear. 
Partnership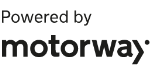 Need to sell your car?
Find your best offer from over 5,000+ dealers. It's that easy.
The manual is fractionally lighter than the PDK, but only by 35kg, so it's highly doubtful this in itself would make much difference to what you feel when behind the wheel.
Instead it's all about the subjective impression the manual 911 has upon you, the driver. In the most basic terms you simply feel more connected with this car when it has three pedals. And, yes, the shift quality itself is indeed a fair bit crisper and better than in the old manual, although as in the fruitiest versions of the new 718 Cayman and Boxster, the revs will blip themselves on downshifts if you select either Sport or Sport Plus mode via the rotational button on the steering wheel. Which is nice, yes, but also feels a bit automated within this context.
The manual even sounds better and feels every inch as fast as the PDK Carrera S if you select, say, third gear and accelerate from low revs all the way up to the red line. So in reality, and despite the differences in the claimed acceleration numbers, it doesn't feel like you are losing out on any pure performance versus the otherwise mechanically identical PDK model.
And the caveat? For its own reasons Porsche has again made it impossible to select seventh gear from anything other than fifth or sixth gear when shifting up, same as in the old 991. There's a mechanical block in the gate which means you can't physically get seventh from a gear lower than fifth. Which obviously means you can't go from fourth to seventh. This may sound entirely irrelevant but it's actually quite annoying in practice because a four-seven is just what you want when entering a motorway, for instance. 
And what's doubly odd is that you can, should you for some reason choose to, go from seventh to second or even first on the way back down.
Other than this, the manual 911 Carrera S is a very lovely car, one that feels more like a true-blue sports car than its equivalent with a dual-clutch auto. As such it broadens the 911's appeal even further, catering for around 10 per cent of 911 enthusiasts who might otherwise have looked elsewhere. Including your author, who was once a PDK-only advocate.
| | |
| --- | --- |
| Model: | Porsche 911 Carrera S |
| Price: | £94,350 |
| Engine: | 3.0-litre flat six, twin-turbo, petrol |
| Power/torque: | 444bhp/530Nm |
| Transmission: | Seven-speed manual |
| 0-62mph: | 4.2sec |
| Top speed: | 191mph |
| Economy: | 28.2mpg |
| CO2: | 227/g/km |
| On sale: | Now |