New 2019 Peugeot 208 GTi hot hatch to be offered in pure electric form
Sporty Peugeot 208 GTi EV to sit alongside French marque's new petrol hot hatch, and our exclusive images preview how it could look
Peugeot is lining up a pure-electric 208 GTi to sit alongside the regular petrol hot hatch in the range when the new generation of the supermini arrives next year, Auto Express has learned.
The brand is gearing up to introduce an all-new version of the car at next spring's Geneva Motor Show. This will switch to a new CMP (Common Modular Platform) architecture that offers much-improved efficiency, cheaper build costs and, crucially, the scope for pure-electric variants.
• Best hot hatchbacks on sale right now
A pure-EV version of the next 208 has always been on the cards since PSA announced that its platform would come in two versions: CMP (also known as EMP1) and e-CMP. Now Peugeot boss Jean-Pierre Imparato has suggested that the electric 208 could also be offered as a GTi, previewed in our exclusive images.
Speaking exclusively to Auto Express, Imparato said: "I'll reveal this in full in March, but I don't want the future to be boring. My message will be that each time I launch a new car, it will be electrified, but you will buy your Peugeot and you will choose your powertrain.
"When you buy a Peugeot you will find design, the latest version of i-Cockpit, the upmarket trim levels like GT-Line, GT and perhaps GTi, because I don't want to generate any difference between EV and combustion-engined models, but the customer will choose the powertrain."
Imparato also said that Peugeot Sport is actively developing high-performance vehicles with electrified powertrains. As Auto Express revealed last year, a 300bhp hybrid version of the 3008 is on the way; the French firm has also developed concepts such as the 308 R Hybrid to demonstrate the technology.
• Best electric cars on the market
"I have the high-market mix [GT and GT-Line], including the high-performance versions," Imparato said. "So at the moment we are working on that. I will not hide that it is not so easy because we are facing the 2020 threshold [the EU's CO2 emissions targets for makers].
"But my friends from motorsport are working on some projects to make our customers happy with something that is high-performance and at the same time compliant with the rules. As I said, I don't want the future to be boring."
Asked if that was a direct reference to high-performance electrified vehicles, Imparato said: "Yes. In the coming 10 years the power will be easy to achieve with electric. It will not be a premium marker any more; premium brands will have to find something else if they want to be different, because electrification opens up, for us top mainstream guys, the opportunity to enter some new segments. I will be able to put on the market cars with 400kW (536bhp) of power. That changes everything."
He believes offering the 208 with a range of powertrains is more important than having standalone EVs, as rival Renault has done with its ZOE, which is sold alongside the conventional Clio.
"The rhythm of the transition [towards electrification] will not be the same across the regions," Imparato said. "The guys in Paris will be electric, the guys who do 100,000 miles per year will be diesel and the average guy will be in petrol. But they'll be in the same 208.
Partnership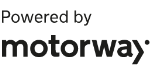 Need to sell your car?
Find your best offer from over 5,000+ dealers. It's that easy.
"I want the same driving experience for anyone driving my cars. So I will not build a specific electric vehicle; it will not be like a Renault ZOE."
What do you think of our exclusive images of the new all-electric Peugeot 208 GTi? Let us know below...
Get the latest electric car news, reviews and analysis on DrivingElectric.com