The top ten best cars for exterior styling
Driver Power asked UK new car buyers what they thought about their cars' exterior styling. Here are the top ten highest rated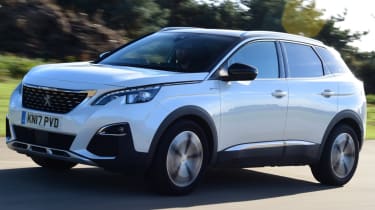 Winner: Peugeot 3008Incorporated subcategories: Exterior styling, quality of fit, finish and materials
Peugeot's design team enjoys a well-earned win here as the 3008 takes top spot by some margin. Owners clearly love the mid-size SUV's angular looks, rating it second-best for styling satisfaction. But that's not all that matters in this category.
Exterior fit and finish is also crucial here; any imperfections can quickly prove irritating and expensive. And 3008 owners say their car's exterior quality is the best on offer. Nissan's design bosses can be happy as well, with the Micra, Juke and recently facelifted Qashqai all breaking into the top 10.
The swooping lines of the Alfa Giulia help to bring some compact executive presence to the category. And the Fiat 500 proves good design can last; this car was launched 11 years ago, but it's still highly rated. Interestingly, the Mazda MX-5 achieves the highest score for satisfaction with exterior styling.
Your view
"Fantastic design from Peugeot. The car turns heads everywhere. My colleagues keep asking about it all the time"
Top 10 best cars for exterior design