Large SUV for Peugeot, but no more convertibles
Peugeot boss confirms a Quartz-inspired 7-seater SUV could be on the cards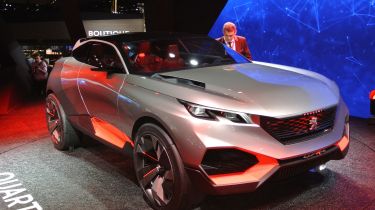 Peugeot boss Maxim Picat has confirmed that the company is looking at a large SUV model to join the 2008 and 3008 models, with styling inspired by the Quartz concept car unveiled at the Paris Motor Show.
"The 2008 and 3008 are doing well for us," he said, "So yes, we are looking at a big SUV – the seven seater market is very interesting."
• Peugeot Quartz at the Paris Motor Show
However, it won't be all growth for the Peugeot range, which will be slimmed down as part of parent company PSA's 'back in the race' plans. Picat told us: "The 807 [large MPV] will not be renewed, while the CC models will not be renewed either."
PSA boss Carlos Tavares had also previously told us that the RCZ coupé is unlikely to be replaced, with Peugeot concentrating on sporty versions of mainstream models. A GT version of the 308 will arrive this year, while a 308 GTI is expected next year.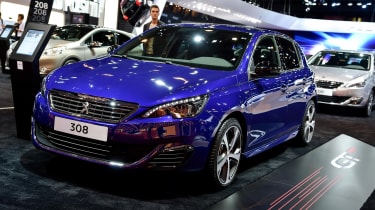 The new large SUV is expected to be primarily aimed at Peugeot's burgeoning Chinese market before being given the nod for Europe. And the Quartz concept will inspire not only this new model, but the replacement for the 3008.
Peugeot's exterior design boss Pierre- Paul Mattei told us: "You will see elements from the Quartz from the front and the back on our new SUVs, just as the Exalt concept showed what we would do with the 508."
The iCockpit design from the 208 and 308, with its small steering wheel, high-set instruments and touch-screen interface, will also find its way into Peugeot's future SUV range, although Picat told us that not everyone loves the layout. "Some customers don't buy due to the iCockpit – I'm sure that exists. But people who buy it and live with it love it," he said.