Peugeot Fractal concept gets cutting-edge sound tech
New Peugeot Fractal concept has been designed to cut road noise and improve in-car audio
This is the Peugeot Fractal concept. Billed as an "electric urban coupé", it also represents an all-new design direction set to debut on next year's revised 3008 crossover, which is already under development.
It has made its public debut at the 2015 Frankfurt Motor Show, but ahead of the event we were granted early access to the car and the people responsible for its creation.
• We drive Peugeot's other concept cars: the Exalt saloon and Quartz SUV
Casting a sleek, compact profile (think Peugeot 208 and VW Polo), designers were tasked with something completely new for the Fractal – a focus on sound and an "unprecedented attention to acoustics". Peugeot bosses say the result is a "level of auditory perception that further enriches the driving experience."
For example, the interior is laden with 3D-printed 'anechoic protrusions' – these absorb sound waves to provide crisp, unaltered noise from the specifically designed Focal stereo. In addition, the external door sills have been shaped using mathematical equations to trap sound before it enters the cabin. As a result, the Fractal should theoretically eliminate all but the worse road and wind noise. The skinny tyres should help, too.
But 'enriching' the driving experience isn't all about a top-end stereo and finely tuned acoustics. The Fractal also debuts new technology like smartwatch keyless entry and a progressive navigation voice that appears to get closer to the driver as the car approaches junctions. It can also shift from left to right, depending on the car's proposed direction – and is said to eliminate the familiar problem of drivers switching off from generic nav instructions.
"Nav often becomes background noise," said Gilles Vidal, Peugeot design director, "We've discovered we can use cognitive sound to progressively bring the voice closer, which is ideal for ergonomics."
Under the bonnet is a 30kWh lithium-ion battery which powers motors on both the front and rear axles for a combined output of 168bhp. Peugeot says the Fractal has a range of up to 280 miles – far surpassing current production models like the Renault Zoe EV and Nissan Leaf. The concept has adjustable suspension, too, which can hunker down on the motorway for optimal efficiency, or rise by 4cm to tackle speed bumps and potholes in town.
The Fractal also previews an advanced version of Peugeot's iCockpit design. First seen on the current 208, it gets the same small steering wheel and raised dials, but with the latter completely reimagined as a head-up display with a dual-level hologram setup designed to bring key information to the front of the driver's vision. While we didn't actually drive the car, it seems to work really well at first glance. There's also a pair of touch displays on the steering wheel and a tablet on the centre console.
It's not unfeasible technology either. Vidal wants to see this kind of kit on future Peugeot models "some time next year". The sound-insulating door panels are probably a little further off, but the two-tier iCockpit is in the advance stages of testing.
Partnership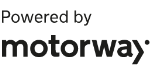 Need to sell your car?
Find your best offer from over 5,000+ dealers. It's that easy.
In terms of exterior design, the car you see here isn't just an exercise in sharp edges and bold features. "We wanted to push creativity without constraints," said Vidal. "People don't just buy a car any more. They want mental or psychological experiences.
"For Fractal we used mathematical equations to create shapes, which in turn create brand new aesthetics."Both the grille and headlamps, complete with their double V-shaped 'eyes', will transfer to Peugeot's next production car, likely to be the all-new 3008 due in early 2016. It'll then be rolled out across the range, from the 208 to SUVs and crossovers.
The removable roof is a little more farfetched, although a Peugeot 208 CC is possible, especially considering the success of predecessors in the cabriolet market.
Do you like the look of this new concept car? Let us know in the comments below...