New Porsche Panamera set for 24 November 2023 reveal - here's what we know now
Porsche's third-generation Panamera will get a selection of hybrid engines and new technology
Porsche has confirmed the 'G3' generation of the Porsche Panamera will be revealed at its Icons of Porsche Festival in Dubai in late November. Details of the car's four 'E-Hybrid' powertrains and air suspension have also been announced. 
The new Panamera will be an all- new car, but also an evolution of the second-generation model. The aim is to boost sales following the success of the all-electric Porsche Taycan, which is now convincingly outselling the combustion and hybrid-powered Panamera. 
A range of V6 and V8 engines are expected to be retained for the Panamera, but with improved electrification. A fourth plug-in hybrid option will join the new Panamera powertrain range and Porsche says it will increase electrical performance in terms of driving dynamics, electric range and charging speed. The firm claims up to 70 per cent extra range has been afforded by the new plug-in hybrid system (the current car maxes out at 31 miles of electric-only running). 
All new Panamera E-Hybrid models will gain a more powerful electric motor with energy provided by a 25.9kWh battery - much bigger than the current car's 17.9kWh unit. The plug-in hybrid will be mated to either a turbocharged 2.9-litre V6 or a turbocharged 4.0-litre V8. We expect power for the range-topping Turbo S E-Hybrid model to sit over 700bhp. 
Porsche will fit air suspension to the Panamera as standard. It's a new system with two chambers rather than the three that was available in the old car, but there will be more adjustment for the driver to choose from.
Models in the upper reaches of the Panamera range will get an 'active' setup which gets rid of the anti-roll bars and sees each wheel receive its own hydraulic pump to help promote body control and comfort. 
The all-new Panamera has been in development for a while, with our first sightings taking place early in 2022. Our latest images reveal plenty of design details on the sporty four-door from Porsche.
We've seen several variants testing and this latest prototype looks to be the sporty Turbo model with a few performance-oriented tweaks. We expect the new, third-generation Panamera to go on sale in 2024, given the current model having launched in 2017 and been facelifted in 2020.
New Porsche Panamera design details
At the front there's Porsche's signature quad daytime running lights within a rounded unit and a revised bumper design with larger air curtains (the less sporty model we've previously seen has smaller intakes). The headlight cluster will be thinner for a more similar face to the Taycan.  
Another Taycan-inspired tweak will come in the form of the air vent behind the front wheels. Instead of the dual-vent design of the current car (which is stickered on this test car), it's actually just one large vertical opening, just like the Taycan's. Previous prototypes have featured centre-locking wheels, items usually reserved for Porsche's sports cars, although this one has more conventional lugs. Behind the wheels sit huge drilled brake discs and six-piston calipers up front.
Partnership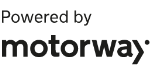 Need to sell your car?
Find your best offer from over 5,000+ dealers. It's that easy.
At the back is a quad exhaust system, similar to those of current Panamera Turbo models. This car has shed some of the camouflage used on previous test cars, showing vertical creases to the side, a new diffuser section and full-width rear light bar. 
The interior of this development car is covered too, indicating that a cabin update could be on the cards. Porsche won't change the general layout too much, but it could take on a similar look inside to the Taycan, employing a revised infotainment and switchgear setup mimicking that of its all-electric sibling. 
Porsche updated its sixth-generation Porsche Communications Management in 2022 but by 2024 we could see an all-new infotainment system on a fully digital instrument panel. At present, the Panamera uses a partly digital layout, with an analogue rev-counter. 
Have a taste for the finer things? These are the best luxury cars on sale...