Best roof bars 2022
We find the best way to take a load off your mind
Roof bars have been an essential part of motoring for generations, but they are now more popular than ever. Using the top of your car to carry stuff makes perfect sense, whether you have bars to hold sports equipment such as bikes and kayaks, strap on planks for trips from the DIY store, or simply use them to expand the luggage capacity of your car when heading off on holiday.
With so many flights cancelled, new-car deliveries delayed and vehicle rental costs spiralling, more of us than ever will be taking a look at the family car and wondering if it will be able to double up as a van or luggage lugger with the help of some bars. 
Deciding on the right pair for you will depend on your budget and what you plan to load them with, but you'll also need to ensure they are going to fit well and be easy to use. So which of our seven will be loads better than the rest? 
How we tested them
For modern cars, there are generally two types of roof bar. The first is designed to clamp on to existing rails that run lengthways above the doors and are usually found on estate and SUV-type vehicles. 
The alternatives are more complex because they have to mount on to the roof without rails, and generally clamp around the door shuts, or screw into fixtures on the frame of the car. For this year's test, we chose the latter type, fitting them to a 2017 Nissan Qashqai.
With the bars installed, we checked for wind noise at motorway speeds. We also awarded points for ease of removal, low weight and any built-in security features. Finally, we checked prices online to judge the value. All seven have a maximum load of 75kg. 
Verdict
While the Thule bars are certainly the best in this test on almost every level, we can't recommend spending £241.95 on them unless you use bars every day. For less than half the price, the Cruz Airo Ts do most things just as well. At the top, the Summits narrowly take the win from the Cruz Optiplus STs because they are more aerodynamic, marginally lighter, and easier to fit.
Summit SUP-084   
Cruz 130 Optiplus ST  
Cruz Airo T
Reviews
Summit SUP-084
It's not often that one of the cheapest products wins a test. But for anyone who only needs roof bars for occasional use, we see little need to spend twice as much – or more – for a premium product.
The Summit's advantages over the Cruz bars are slight, but enough to send them to the top of the table. They're rounded to boost aerodynamic efficiency and cut noise, plus they're lighter and easier to fit. The only downside is that the security locks are a pricey £20 extra, and if you add them, the Summit ends up costing more than the rival Cruz bars. 
Cruz 130 Optiplus ST
Partnership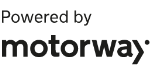 Need to sell your car?
Find your best offer from over 5,000+ dealers. It's that easy.
The winners of our last test are still great, but they are just pipped to the post by the Summit items here. The Cruz's car-specific fitting kit is easy to use and held snuggly to the Qashqai's roof. The square profile of the bars isn't as wind-cheating or attractive as the aero products, but the increase in wind noise is negligible, even at motorway speeds. 
Like the Summit bars, the Cruz products don't look premium, but the cost saving (locks apart) is only 4p. Keyed locks are a very reasonable £10 extra too – that could be enough to make the security-conscious prefer them to the winning Summits. 
Cruz Airo T
Aluminium aero bars like these Cruz items have several advantages over the steel beams used in the cheaper products, but you have to pay extra for them. Besides being more aerodynamic and better-looking, they also all have a T-channel, which allows you to simply slide in T-Track accessories such as bike racks, ski carriers and even some roof boxes. 
This is certainly convenient, but if you don't need this feature, then the extra cost is hard to justify. If you do want T-Track-compatible bars, though, then the Cruz Airo Ts are the best value without having too many compromises. They are quiet on the move and look reasonably smart, too.
Summit SUP-A084
The aluminium aero bars from Summit use the same easy-to-fit foot pack and adaptors as our Best Buy, but look smarter and have the more adaptable T-Track system to make fitting accessories easier. They are also marginally easier to assemble than the Cruz bars, and fractionally lighter too, but that's not enough to make them worth the extra £15. 
If you want to protect your accessories from theft, you'll also need to fit keyed locks, which makes the cost difference even greater, because they add an extra £20 to the Summits, and just £10 to the Cruz. 
Thule Evo WingBars
Price: around £240  
Rating: 4 stars
Contact: thule.com
We really love the way the Thule bars look and work – once you are past the initially fiddly assembly. They feel absolutely rock solid on the roof and are almost silent, even at speed. 
Unlike the other aero bars, the Evo's wind-proofing strips self seal, allowing you to swap between a bike rack in summer and ski carrier in winter without needing to cut new seals. But we just can't get over the cost, which has risen by more than 20 per cent since our last test. That's difficult to justify unless you use these bars all year round. 
Halfords Advanced Aero 
For many motorists, Halfords will be the first port of call for roof bars, and such customers might need a dose of smelling salts when they see the price of the Thule offerings. Halfords' Advanced range is perhaps a little more palatable, because the package for our Qashqai costs a useful £75 less, yet has a similar high-quality feel.
The Aeros also have a fitting system that is very similar to the Thule's, but the bars are neither as attractive nor as aerodynamic and don't come with locks. It's difficult to recommend them over the cheaper aero bars. 
Modula Aero Aluminium
The Modula bars have locks as standard, which makes them seem decent value, even next to the Cruz Airo Ts. They look good too, and have the T-Track, so fitting accessories is easy.
But that's pretty much where the good news ends. The fittings for our Qashqai were low in quality and hard to use, and bolts are left exposed on the inside of the foot pack. Besides looking scruffy, it means the wind whistles around them at speed and makes them noisier than the square-barred Cruz. The firm tells us there are some newly designed bars on the way soon – hopefully these will fix the Modula's shortcomings.
Now check out our list of the best dash cams...