Best wiper blades 2022
The car wiper blade market is awash with options, so we've tested the best to find our wiper blade winners
Windscreen wiper blades are vital to safety and comfort, yet we tend to neglect and ignore them until they fall apart or an MoT tester condemns them. 
These thin strips of rubber are expected to keep your car's windscreen clean in conditions ranging from subzero winter frosts to the baking sun in the height of summer. 
They degrade slowly, so you may not notice as they gradually start to smear, squeak and shudder. For less than the price of three gallons of fuel, you could upgrade to new blades, which will make driving in rain far more pleasant, and safer.
We tested eight pairs of wipers on a Nissan Qashqai, which uses a 26-inch blade on the driver's side and a 17-inch one for the passenger's half of the screen. The larger blade is more likely to show up weaknesses.
Some Qashqais use old-fashioned blades with a flexible hinged metal superstructure, but we chose the modern, flat aero-type retrofit, because these are more popular than the older versions.
How we tested them
To test our blades to the extremes of temperature, we placed them in a freezer overnight and fitted them to the car early in the morning while the temperature was still in single figures. 
We tried them across a dry screen, then with the washer jets to see how they cleared the screen. We then simulated different rates of rainfall using a hose on all three wiper speeds. 
We were looking for noises, juddering and smearing. We also considered how easy they  were to fit, appearance and value for money. Prices are for a pair of blades, taken from online sources at the time of writing. 
Verdict
The Bosch Aerotwins retain their Best Buy crown for another 12 months. They have risen in price this year, but still offer decent value, the best screen-clearing performance and are quiet, too. 
Test returnee Valeo came very close to matching the Aerotwins, but couldn't quite topple the champ. Third place was a real surprise, because the budget eBay blades did a perfectly acceptable job at a quarter of the cost of some wipers in the test. 
Bosch Aerotwin
Valeo Silencio
Wing Mirror Store Flat Wiper Blade Set  
Reviews
Bosch Aerotwin
It's yet another win for the Bosch Aerotwin wipers, which have yet to be beaten in our tests.They offer quiet, smear-free wiping in all conditions, and after having used them for two years since the previous test, we can vouch that they are long-lasting, too. 
The fixing to the arm features an extra lip to hold them securely and this seems to make a difference in holding the blades firmly, keeping the pressure even across the screen. There is a small chink in their armour, though, because we did get the larger blade to judder slightly when it was fresh out of the freezer, but that movement soon disappeared. 
Valeo Silencio
Rumour has it that Valeo is the company that supplies the factory-fit wiper blades to Nissan (and many other car companies). But it's far cheaper to buy the Valeo's blades online than to let your local dealer fit them at service time. 
Partnership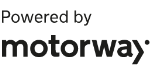 Need to sell your car?
Find your best offer from over 5,000+ dealers. It's that easy.
That's not to say they're cheap, though, and £23.99 is at the pricier end of the spectrum in this test, but their quality is good, with a solid-feeling connection. They live up to their name, too, being remarkably quiet, with no judder or 'clack' when changing direction. Only some minor smearing and a few pence price difference separate the Silcencios from the winning Bosch pair.
Wing Mirror Store Flat Wiper Blade Set
If your MoT test is looming and your bank balance is looking unhealthy, then it's tempting to take a risk on these unbranded blades from eBay. The packaging is certainly no-nonsense; the blades arrived in a plastic bag and tatty cardboard sleeve that had no branding or instructions at all. 
They were a little awkward to fit and noticeably thinner than the others here, but they did a surprisingly decent job of wiping. There was some minor smearing at the top of the largest blade, while the bottom showed a slight judder when cold, but you can't argue with the price. 
Trico Exact Fit
Price: £31.99
Rating: 3.5 stars
Contact: trico.eu.com
We have no complaints about the Trico blades' performance. They were among the easiest to fit and the wiping was smear-free even after a night in the freezer. If we were nit-picking, we'd say that they had a little more 'thump' noise when changing direction than their Bosch rivals, but it was never enough to become irritating. 
There's only one factor keeping them from challenging for top spot: the price. At £31.99, they're the most expensive here by some margin.
Michelin Stealth Hybrid
Michelin does things differently, so instead of its test rivals' singlepiece 'aero' blades, it's combined with a metal superstructure. 
To make sure they don't whistle at high speeds like old fashioned designs, the framework is enclosed in a rubbery casing. The result is chunky and heavier than other blades, but the water-clearing performance was good, with only a hint of smearing. They were quiet and judder-free in use, too. 
Lucas AIRFLEX
These Lucas blades seem reasonable value for money for a known brand and are the easiest to fit. They simply slide on to the arms with no clips involved. We were worried this might mean they are less secure, but we couldn't shake them out of place during our testing. 
The wiping performance was acceptable, but fell short of the best here, with some smearing in light rain and an audible 'thump' when the blades changed direction. We'd spend the extra on the Bosch.
Halfords Wiper Blades
Halfords' website recommended the R65 and R41 combination for our Qashqai. The passenger-side blade was an inch shorter than the others here, but It seemed to make little difference to visibility. 
The pair were quiet, too, but the larger blade left some minor smearing at the top of the screen. The price is the main downside, though, and we'd expect own-brand blades to be much better value.